Posts Tagged '"product liability"'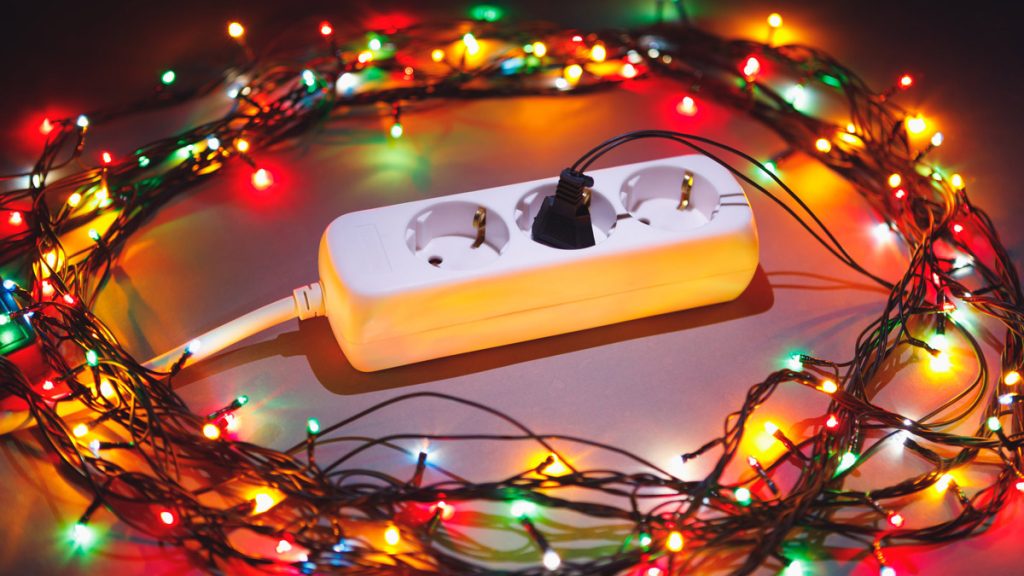 Though a time for joy, the holidays can also set the stage for potential injuries, as we rush, stress, decorate and wrap. Surprisingly, you may discover some of the most dangerous hazards right in your own home, among the holiday decorations and boxes you pull of storage to deck the halls.
While colorful and festive, holiday decorations contribute to many injuries each year. During 2019, nearly 15,000 people were injured in holiday decorating incidents and treated in emergency rooms, according to the Consumer Product Safety Commission (CPSC). Nearly half of these injuries involved falls. Many others are injured each year after the decorations are hung, by defective or poorly-made products or decorations that are set up unsafely.
Unlike some situations, you have control of your home and can take steps to protect yourself, your family and holiday guests.
Start by simply walking around your home and checking your holiday decorations and your Christmas tree, if you have one. Make sure all your decorations are out of reach of young children and put away all tools, such as ladders and hammers, or boxes you may have left out while decorating.
Watch for unsafe products, such as those which arrive in questionable packaging or contain broken or small parts. Manufacturers have a responsibility to design products and provide reasonable warnings for safe use. There can be a high cost when manufacturers or others in the supply chain neglect their responsibilities in the rush to sell, or when individual sellers on Craigslist or Facebook Marketplace offer used goods without the original packaging. But it can happen and ruin a family's holiday – unless you recognize the risk and act to prevent injury.
Use Caution While Hanging Holiday Decorations
Still have some decorating to do? Remember not to rush. During a season of merry and bright, you want to be safe and avoid injury. Holiday decorating can cause a range of injuries, from passing muscle strain to broken bones, though injuries can be much more serious, resulting in head injuries and even permanent disability. At a minimum, many people experience some muscle strain the next day after reaching and climbing. Planning can help!
So make a decorating plan. Team up with a family member or a friend so you have help carrying heavy boxes or using ladders or step stools.
Consider whether you are physically up for holiday decorating. As you get older, you may not be able to take on the same physical challenges. Acknowledge this before you start.
While you may be thinking, "Bah humbug," you can still decorate. Just make a few adjustments for safety or to account for your late start. You can hang fewer holiday lights and hang them lower so you can stay off ladders, which are associated with many fall injuries during the holiday season.
Decorators of all ages should consider the cold weather. Even without snow or ice, you face a greater risk for muscle strain and injury during cold weather. It is never safe to climb a ladder in snow, ice, rain, winds or at night.
Water Your Christmas Tree Regularly
If you celebrate Christmas, your tree is the center of your holiday season, where you gather for family photos. But you should only purchase a live tree if you are home and have time to care for it.
Just as they bring joy, Christmas trees can cause devastation if they dry out and catch on fire. Each year, fire departments respond to an average of 160 Christmas tree fires across the U.S., resulting in injuries, deaths and millions of dollars in direct property damage, according to the National Fire Protection Association. These experiences can change a family and the holidays forever.
If you have already brought your tree inside, you may have cut 2 inches off the bottom before placing it in the tree stand. Now, your concern is watering the tree.
Regularly water your Christmas tree and keep it away from fireplaces and heating devices, which can accelerate drying out. The National Christmas Tree Association recommends that families check their tree daily and make sure the water level does not fall below the base of the tree.
Your Christmas tree stand is one of your most important holiday decorations in terms of safety. Choose one which can hold enough water to support your tree's needs throughout the year. As a general rule, the association recommends stands provide one quart of water per inch of stem diameter.
If you are not up for a live tree, go artificial. Make sure your artificial Christmas tree is marked "flame-resistant."
Watch for Defective Products and Check Holiday Extension Cords for Safety
Closely examine holiday decorations and equipment before you start decorating. Your trusted tools and supplies may have been recalled for safety since your last use or may not work well with newer products you have purchased.
Check ornament boxes for cracks; make sure ladders and foot stools are in good working condition, if you have to use them. Extension cords should be free from damage and cracks.
This is easy to forget. Many of us reach for extension cords after we start setting up decorations, not first. But here are a few points for safety on extension cords:
Extension cords should be tested by a nationally recognized testing laboratory, such as Underwriters Laboratories (UL), Intertek (ETL) or CSA Group Testing and Certification. Similarly, holiday lights should also be tested.
You should only use one extension cord at the most, so measure and buy one that meets your needs.
Make it a habit to check for safety recalls before you plug your holiday extension cords in. Just visit www.cpsc.gov and search for extension cord recalls
Replace your extension cords every few years. You trust these cords to light up your holiday and protect your family and home over the years, yet you expose them to more wear and tear than other products when you string them around your tree, furniture and take them in and out of storage each year.
Keep a Safe Home for Holiday Guests and Children
Consider what may be in a child's reach or limit an older guest's mobility. Move ornaments and decorations with small pieces and sharp edges out of reach. Remember children are curious and may pull at decorations or small broken lights found under a tree or plastic packaging you may have dropped while wrapping gifts. A child could find these, put them in their mouth and choke or suffocate – the worst thought for the holiday season.
Look beyond your holiday decorations as well. You may not be able to see all the hazards, so think about how your home products are powered. For example, flashlights and electric holiday lights may contain small button batteries, which a young child could find and swallow. So may your remote controls, including those you use to manage your holiday lights, and these can be too easy for children to open. You may treasure the holiday cards you receive, but these can also tempt children. Tuck away cards with removable pieces.
It is critical to think about fire prevention, especially before you invite guests into your home. Take a moment to test your smoke alarms. As we mentioned above, keep holiday decorations away from working fireplaces and stoves. Turn these appliances off when you have guests over and skip candle use for holiday ambiance or at the holiday meal.
Finally, we often hang or position decorations near entrances or hallways where people can enjoy them. This can bring joy, but block access to essential exits if a fire ever broke out. It is best to enjoy these somewhere else and keep all entrances and hallways clear.
Free Legal Consultation – Boston Personal Injury Lawyers
Breakstone, White & Gluck specializes in personal injury law, representing those who have been injured or killed by negligence across Massachusetts, including in Boston, Cambridge, Somerville and Arlington.
With more than 100 years combined experience, our lawyers have been recognized among the top personal injury attorneys in Massachusetts and New England. We represent clients in all areas of personal injury law, including injuries and wrongful death resulting from defective products.
If you have been injured by someone else's negligence, learn your legal rights. For a free legal consultation, contact Breakstone, White & Gluck at 800-379-1244 or use our contact form.