Posts Tagged 'infant deaths'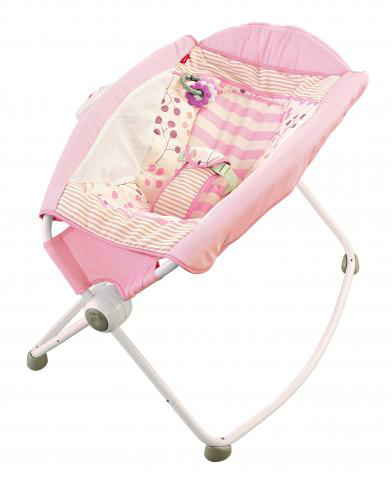 After more than 70 infant deaths involving inclined sleepers, the Consumer Product Safety Commission (CPSC) and lawmakers continue working to prevent injuries.
The CPSC recently announced the recalls of over 165,000 infant sleepers from four companies: Summer Infant, Evenflo, Delta Enterprise Corp. and Graco. Thankfully, these recalls are not related to any deaths or injuries. They are part of the CPSC's ongoing work to protect children after Fisher-Price's startling revelations about its Rock 'n Play, which has been linked to dozens of infant deaths. However, these models have not been linked to injuries, according to the CPSC and at least one company initially refused the CPSC's efforts.
Graco is recalling the largest number of units, 111,000 Graco Little Lounger Rocking Seats. Sumr Brands is recalling 43,000 SwaddleMe By Your Bed Sleepers. Delta Inclined Sleepers is recalling about 5,900 units and Evenflo has about 3,100 units involved in the recall. 
If you own one of these sleepers, you can read the recall notices on the CPSC website. You should be able to contact the manufacturer and return your sleeper for a cash refund or a voucher. 
Consumers are urged to stop using the inclined infant sleepers. It is better to return the infant sleepers, rather than discard them in the trash.

Fisher-Price Rock 'n Play
Parents received the first frightening warning about inclined infant sleepers last April, when Fisher-Price issued an advisory for parents, initially announcing 10 babies had died in the sleeper after turning from their back to their stomach, then suffocating. The company warned parents not to let children use the sleeper after 3 months old.
Within days, facing outrage from parents and new allegations, Fisher-Price acknowledged more deaths and had to replace its advisory with a recall notice for 4.7 million Rock n' Play sleepers. Because this product was sold for 10 years, this has been a massive recall. Adding to the challenge is so many companies have followed Fisher-Price's lead and developed similar inclined sleep products. 
After Fisher-Price, we learned that Kids II was also facing allegations that several infants had died in its sleepers. The company recalled 700,000 products in late April, just a few weeks after Fisher-Price took action. 
Federal Legislation to Ban Inclined Sleepers
The CPSC has been working with other companies to identify unsafe sleepers while advising consumers not to use inclined sleep products. The Fisher-Price sleeper and other models are dangerous because they sit at a 30 degree incline. Babies can roll over and suffocate. The American Academy of Pediatrics (AAP) advises parents to put infants on flat surfaces to sleep and remove blankets, toys and other items. Researchers from the University of Arkansas have also recommended flat surfaces for sleeping and have said any incline should fall under 10 degrees.
Federal legislation has been proposed to ban inclined these sleepers altogether. According to Consumer Reports, the Safe Sleep for Babies Act has already passed in the House of Representatives. If this happens, the CPSC will not have to pursue product recalls one by one and negotiate with each manufacturer. 
Boston Product Liability Lawyers – Boston Personal Injury Lawyers
Free Legal Consultation 
Breakstone, White & Gluck has over 100 years combined experience representing those injured by the negligence of others in Massachusetts. Our attorneys have extensive experience in the area of product liability and defective products. For a free legal consultation, contact our firm at 800-379-1244 or 617-723-7676 or use our contact form.