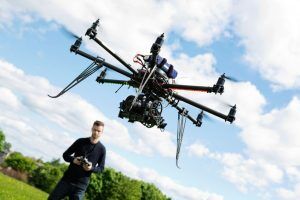 More than a million drones were sold this holiday season. If one happened to land in your pile of presents, remember that taking to your neighborhood skies comes with responsibilities. We offer a few reminders about insurance and protecting yourself from financial liability if there is injury or property damage. As a drone operator, you want to make sure that you will be able to pay for damages or personal injury that was caused by your negligence.
Homeowners and Renters Insurance. Start by reviewing your homeowners and renters insurance policies. Then speak to your insurance agent to learn if drone-related accidents are covered.
According to the Insurance Information Institute, drones are most likely covered under these policies. The liability portion of your homeowners insurance may cover you in lawsuits for bodily injury or property damage. Your policy may also provide no-fault medical coverage if someone is accidentally injured by your drone. But there are limits; medical bills for you and family members may not be covered by no-fault medical coverage.
Another reason to have insurance for your drone: If your drone causes bodily injury or property damage, and a claim is brought against you, proper insurance will not only cover the damages; the insurance company will also provide a lawyer to defend the claim against you.
Check with your insurance agent. The insurance industry is actively discussing this topic. Already, some insurers may exclude drone-related accidents from homeowners insurance policies. Others may choose to do so in the future.
Car Insurance. Your auto insurance policy may cover property damage resulting from crash landings or related accidents. Ask your auto insurance agent.
Commercial Users. If you operate a drone for business (even for a part-time business), you should ask your agent if you are covered. This would not typically be covered under your homeowners insurance policy.
Safety Reminders. Never use your drone recklessly and always follow current safety regulations. Drone owners are required to register drones with the FAA and fly at or below 400 feet. Failure to do so could result in a fine. To learn more, watch this safety video from the FAA.
Theft. Consider theft insurance if it make sense. Some drones are small and can be easily stolen. But remember many homeowners have to pay a deductible if they file a claim. If you own an inexpensive drone it will likely be less than your deductible. Maybe it was time to upgrade to the fancier drone anyway.
Memberships. If you do not have adequate coverage, consider your options. You may be able to buy more insurance coverage from your carrier or research other insurance carriers. You may also qualify for coverage if you belong to a membership organization or club. The New York Times reported the Academy of Model Aeronautics offers group liability coverage as part of its $75 per year membership. This may pay for damages after your homeowners insurance policy is exhausted.
Time to Get Started
If you are a drone owner, we hope you take the time to check with your insurance agent so you understand your potential liability. Drone crashes can happen on your property or a neighbor's property and you want to be prepared.
Here are two resources:
"Getting a Drone as a Gift? Check Your Insurance," New York Times.
"Going Drone for the Holidays? Make Insurance Part of Your Pre-Flight Check," Insurance Information Institute.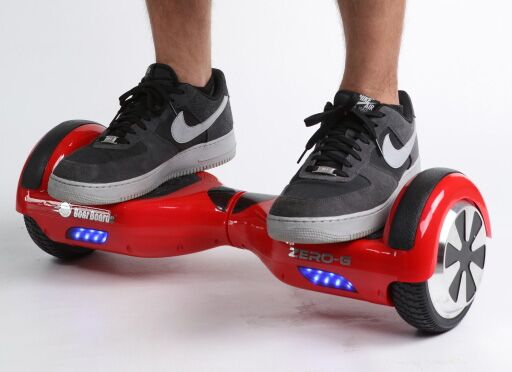 Despite fires and hard falls, the hoverboard was one of the year's most popular gifts.
Reports of hoverboard fires began before the holidays. Amazon even told consumers to return some models in mid-December and notified sellers that they must provide documentation showing hoverboards are compliant with safety standards. The Consumer Product Safety Commission (CPSC) opened an investigation on Dec. 16th, after reports of 10 hoverboard-related fires in Washington, California, New York and other states. The fires often happen during charging.
The CPSC has also received dozens of reports of hoverboard-related falls from hospital ERs, including concussions, fractures and internal organ injuries. Christmas Day brought more injuries, revealed as photos and videos were posted to social media.
Congressman Carlos Curbelo of Florida fell when he tried out his daughter's hoverboard. He tweeted a photo of himself wearing a sling:
"Confirmed – #hoverboard is for kids. My daughter got it. I ended up in @BaptistHealthSF #ER. #hoverboardChristmas."
Confirmed – #hoverboard is for kids. My daughter got it. I ended up in @BaptistHealthSF #ER. #hoverboardChristmas. pic.twitter.com/ADRrYBB81J

— Carlos Curbelo (@carloslcurbelo) December 26, 2015
We do not think this product is safe for any age. But we agree with his colleague, Congresswoman Illeana Ros-Lehtinen of Florida, who tweeted back: "Ouch. At least it didn't catch on fire!"
---
News Headlines
One headline from the Washington Post: "Thanks for ruining Christmas, hoverboards." Below is a video from the report.
Our Thoughts
This is a dangerous product and safety concerns need to be addressed. If you received one, consider returning it. If you keep it, follow instructions for charging it. Do not charge it overnight or while you are outside the home. Also, remember most airlines have banned hoverboards due to the fire risk.
If you do ride, always wear a proper helmet and padding while using this product. Ask what the local traffic laws are before use.
---
Drones
Many people also received drones as holiday gifts. The Federal Aviation Administration (FAA) predicted more than 1 million drones would be gifts on Christmas Day.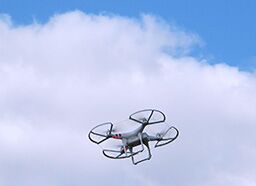 On Christmas Day, photos and videos of drones crashing on the ground, into the neighbor's roof and even into other family members filled social media. Read this Washington Post report, "Wear a Helmet: All those Christmas Drones are Falling Out of the Sky."
The FAA has set up a website to register drones. Anyone with an aircraft weighing from a half-pound to 55 pounds must register with the FAA. Drone owners who are 13 and older must register on the FAA website. Parents with younger children are expected to register on their behalf.
Drone Owners Must Take Care
There are serious concerns about drones interfering with airplane traffic, but there are also very real concerns about general transportation safety. Drone owners must take care to be sure that they do not interfere with traffic, bicyclists or pedestrians. Be considerate and be aware of local laws and ordinances related to drone use.
Read More