Posts Tagged '"Worst Toys List"'
By now, the children in your life have probably sent you their holiday toy wish lists. But just as important is the holiday "don't buy" list.
W.A.T.C.H. released nominees for its "10 Worst Toys of 2017" list in mid-November, leading with Hallmark's "Ittys Bitty" Baby Stacking Toy. This toy was recalled by the Consumer Product Safety Commission (CPSC) in August. The fabric hats and bows on the Disney characters can detach and cause a young child to choke. This toy also has no safety warnings or age recommendations.
Toy 2: Tolo's Tug Along Pony. This toy is marketed for children 12 months and older. It has a 19-inch cord, which is permitted for pull-along toys. But W.A.T.C.H. says this toy poses a strangulation hazard and does not carry any safety warnings.
Toy 3: The Wonder Woman Battle-Action Sword. This toy is recommended for children age 6 and up. Before you buy, note that the sword is large and sharp enough to cause facial or impact injuries. The packaging also gets a failing grade. It encourages children to "fight alongside men in a war to end all wars."
Before you shop, please check out the Worst Toys of 2014 list by W.A.T.C.H. Since last year, there have been at least 17 toy recalls in the U.S. and Canada, accounting for 5 million defective toys, reports the watchdog group which releases its list annually.
Shop carefully, even at familiar and trusted stores. Of course you should avoid the toys listed below. But make your own judgments on the safety of the toys you are considering. The main things to beware of are:
Marbles and small pieces
Sharp edges
Small magnets
Flimsy toy accessories or pieces which are loosely attached
Toys with strings (such as musical instruments and necklaces)
Toys which shoot sharp projectiles
Also, remember to buy toys which are age-appropriate, read the warnings on the toy box and watch out for toy packaging materials. Toys and many products come with an almost-invisible plastic lining on mirrors, digital screens and other pieces. Many also come with a lot of plastic wrap. These are all choking hazards and you should remove them before giving toys to children.
Here are the W.A.T.C.H. nominees for the "10 Worst Toys" of 2014.
1) Air Storm Firetek Bow
This toy is designed for children 8 years and older, but it shoots arrows up to 145 feet high in the air and can cause eye injuries. It has glow pieces and is marketed for day or night use, thought it warns against use in the "complete dark." Finally, the packaging carries several other warnings, more than most people want when buying a toy. It sells for under $25 at Walmart and Amazon.com.
2) Radio Flyer Ziggle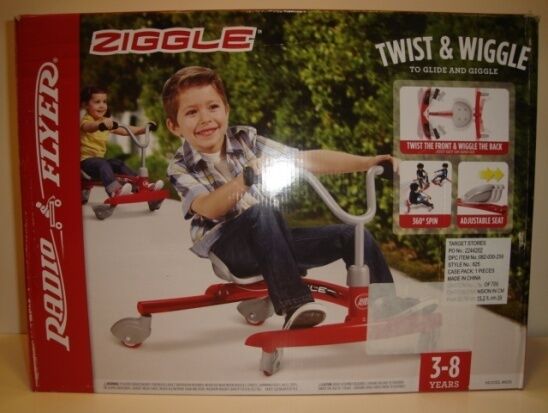 The seat on this bike is too low, just 8 inches off the ground, W.A.T.C.H. said. The bike's packaging also features young children who are not wearing bike helmets, which puts them at risk for head injuries. The $39.99 bike is sold at Target, Toys R Us and Amazon.com and is recommended for children ages 3 to 8 years old.
3) Catapencil
This pencil is also a catapult. The packaging encourages children to enjoy target practice from their desktops and reads, "Because the pencil is mightier than the sword." There are no safety warnings or age recommendations. This $3.99 toy is sold at Amazon.com, Ebay.com and Learning Express.
4) Alphabet Zoo Rock and Stack Pull Toy
This toy has a 20-inch cord, which is eight inches longer than industry safety standards. It creates a strangulation risk for young children and the manufacturer even warns parents about this risk on the packaging. This toy is sold for $19.99 at Amazon.com, Toys R Us and Magic Beans stores.
5) SWAT Electric Machine Gun
Junxing Toys Industrial Co. warns buyers on the packaging that its toy gun may be mistaken for an actual firearm by law enforcement officers and others. W.A.T.C.H. rightfully says there is "no excuse for outfitting children with realistic toy weapons designed to produce potentially dangerous and unnecessary thrills." The recent killing of a 12-year old, who was carrying a toy gun mistaken in for a real gun, in Cleveland is a serious reminder of this risk.
6) Wooden Instruments
This toy is designed for children 12 months and older, but includes a 4 ½ inch long drumstick which children can mouth and get lodged in their airway. Additionally, there are no warnings on the toy, which is sold at Walmart.
7) Bottle Rocket Party
This toy makes use of projectiles which can strike and injure a child. There are safety goggles advertised on the packaging, but they are not packed in the box. This toy by Norman & Globus is recommended for children age 8 and older and is sold for $14.99 at Walmart.com, Amazon.com and the Village Toy Shop.
8) Lil' Cutesies – Best Friends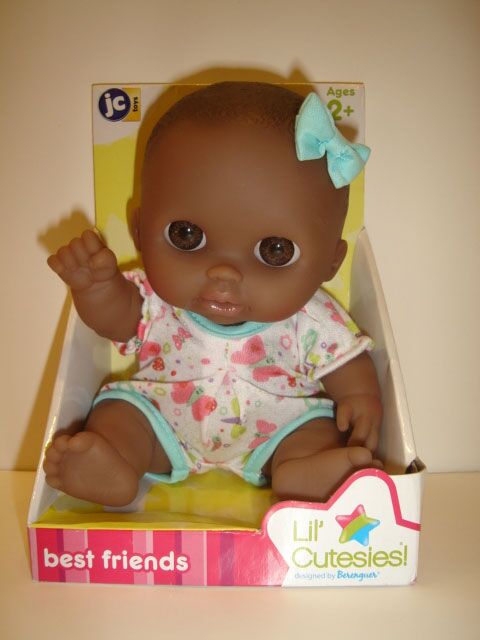 While advertised as the "perfect friend for your little one," this toy is dangerous, according to the W.A.T.C.H. report. The decorative bow can detach from the doll's head and pose a choking hazard. The toy is designed for children age 2 and older. It is sold for $7.99 or less at Kmart, Toysrus.com and Amazon.com.
9) True Legends Orcs Battle Hammer
This hammer is marketed to children as young as 3 years old, yet it comes with a hammer which stretches nearly 2 feet. Do not look for safety warnings and instructions–there are none! It is distributed by Toys R Us and sold at stores for under $15.
10) Colored Hedgehog
The hedgehog's hair can be easily pulled out, posing a risk for ingestion and aspiration injuries, W.A.T.C.H. says. This infant toy is sold for $10.99 at Toys R Us.
Read the full Worst Toys of 2014 list. Photo credit on this blog: W.A.T.C.H. and the Worst Toys of 2014 report.
Read More