Posts Tagged '"Boston product liability attorney"'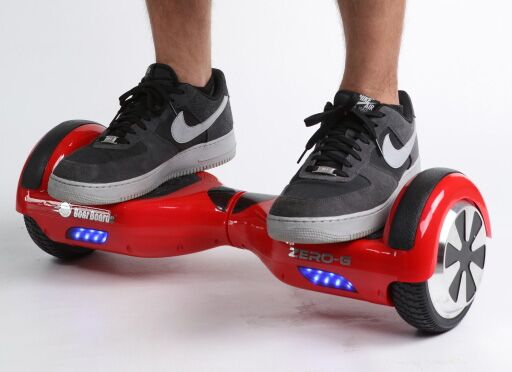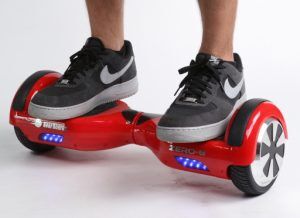 We saw the worst that can happen last week in Harrisburg, PA when a hoverboard caught on fire in a family's home, claiming the life of a three-year-old child.
The hoverboard reportedly ignited while charging, destroying the home. The three-year-old girl died at a local hospital and two other girls were left in critical condition. The girl's father and a teenage boy were treated for smoke inhalation.
This tragedy was compounded by another death; a local firefighter was reportedly killed in a motor vehicle accident while driving to the fire, the victim of an alleged drunk driver who now faces charges.
This is the first hoverboard fire to claim a life, though we have heard plenty about the product's dangers. The hoverboard is a self-balancing electric scooter with no handlebars. You may anticipate injuries such as falls and broken bones. But the greater risk lies with the explosive lithium-ion battery packs, which have caused massive fire damage and now a child's death.
Airlines, Retailers and the Federal Government
Airlines, retailers and the federal government have all taken action against hoverboards.
In December 2015, several major airlines banned hoverboards, dashing the hopes of last-minute holiday shoppers who wanted the cool new toy celebrities were riding all over social media. The airlines said the lithium-ion batteries could cause a fire onboard, and manufacturers were not providing consistent information on the size and power of batteries.
Over the next few months, hoverboards ignited and burned two homes to the ground, including one in Nashville. As her father watched, a teenager was forced to jump from an upstairs window.
Shortly thereafter, Amazon and Best Buy stopped hoverboard sales (at least temporarily). By July 2016, half a million hoverboards were recalled. Amazon was then named as a defendant in a $30 million lawsuit for selling the hoverboard responsible for the Nashville blaze. As the seller of the allegedly defective hoverboard, a retailer may be found liable for selling a defective product under most state product liability laws.
Hoverboard Recall
The July 2016 recall covered hoverboards from 10 manufacturers, all made in China. Consumers were urged to stop using the products immediately and return them. Check online to see if you have a recalled hoverboard.
According to a Consumer Product Safety Commission (CPSC) spokesman, the agency has investigated more than 60 hoverboard fires since Fall 2015. Massachusetts has seen several hoverboard home fires, including in Chelmsford and Somerville, according to The Boston Globe.
For all the dangers, hoverboards are still being sold. In 2016, the CPSC worked with UL, a global product safety testing organization, to develop new standards for hoverboards. Time will tell if the new generation is any safer. For now, hoverboards are a product to keep out of your home and far away from your family. Please share our blog with anyone who has a hoverboard or wants to buy one.
---
Results for Clients in Product Liability Claims
Free Legal Consultation 800-379-1244
Read about Attorney David W. White's $1.15 million product liability award for his client who was seriously injured by defective fitness equipment.
With over 100 years combined experience in product liability cases, the attorneys of Breakstone, White & Gluck have obtained numerous awards for clients injured by defective products. Our attorneys are known throughout New England for our results in these cases and have been consistently recognized as Top 100 New England Super Lawyers and Top 100 Massachusetts Super Lawyers.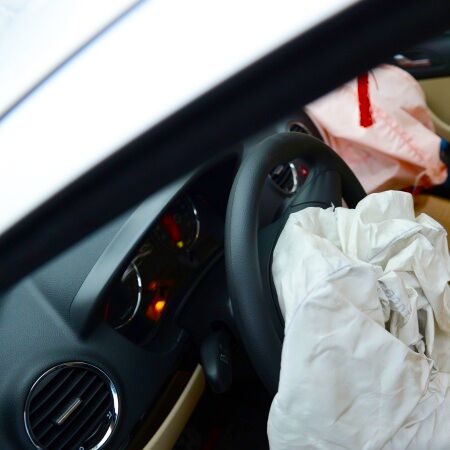 Long before the deaths and injuries, Takata knew its airbags were defective, according to two former employees of the company.
In fact, Takata knew about the defects as far back as 2004, the workers told The New York Times. The Japanese company learned one of its airbags exploded and sent metal debris spewing at a driver in Alabama, then began secret testing at its U.S. headquarters in Michigan. The testing was conducted outside normal work hours and was never disclosed until now. Three months into testing, employees began to theorize the problem was the welding on the airbag's inflator canister, but the investigation was shut down and employees were instructed to destroy all testing data.
It took Takata four years to report the faulty airbags in a regulatory filing. In November 2008, the first Takata airbags were recalled.
The law requires car manufacturers to report safety defects to the government within five days once they are identified. This year has seen the most auto recalls in U.S. history and some hefty fines for Toyota and General Motors for failing to disclose defects. In March, Japan-based Toyota agreed to pay $1.2 billion to the U.S. government to avoid prosecution for hiding "unintended acceleration" defects. In May, General Motors was ordered to pay a record $35 million civil fine for failing to disclose deadly ignition switch defects.
Starting in 2008, Takata's airbag recalls continued slowly, then got a big push last month from the National Highway Traffic Safety Administration (NHTSA). NHTSA issued a consumer advisory which urged drivers to immediately check if their vehicle's airbags had been recalled and arrange for a repair. To date, 11 car manufacturers have recalled more than 14 million vehicles worldwide. Four deaths have been linked to the defective airbags and at least 139 people have been injured.
A few notes about this story:
Check Your Car. Every driver should check if their car has been recalled at SaferCar.gov. You can also read our blog for answers to many common consumer questions. Most impacted drivers will have to wait for replacement airbags so it is best to call your local dealer as soon as possible. Some carmakers are advising drivers not to carry passengers until their airbags have been replaced.
Why the Airbags are Defective. The airbags are defective because they have a steel canister which can crack when the device deploys in a car crash, sending metal, plastic and chemicals exploding at drivers and front seat passengers. The airbags have an inflator, which is comprised of a propellant based on a common compound used in fertilizer.
Honda. One question going forward is: How much did Honda know? This matters because Honda made more than 5 million of the recalled vehicles. The New York Times reports a 2002 Honda Accord was involved in the 2004 accident in Alabama. Honda officials say Takata assured them the accident in which a driver was injured by a ruptured airbag was an "anomaly." Honda settled the case with the driver but Takata began its own secret testing, according to the employees. The NHTSA has ordered Honda to produce all its documents related to the Takata airbag recall by Dec. 15, so we may learn more then.
About Breakstone, White & Gluck
The Boston product liability lawyers at Breakstone, White & Gluck have over 100 years combined experience representing clients injured by negligence in Massachusetts. If you have been injured, learn your rights. For a free legal consultation, contact us at 800-379-1244 or 617-723-7676 or use our form.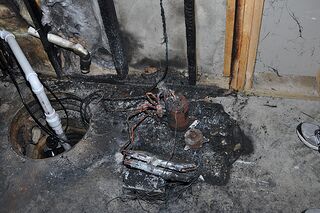 If you own a dehumidifier, there may be a refund heading your way.
Last week, 2.2 million dehumidifiers were recalled in the U.S., along with 52,500 units in Canada. The dehumidifiers pose a fire hazard and can overheat, smoke and catch on fire, according to the Consumer Product Safety Commission (CPSC). Consumers are advised to stop using them immediately and contact the manufacturer Gree Electric for a refund.
Gree Electric issued the recall for multiple brand names after receiving 165 incident reports, including 46 fires and $2.15 million in property damage. No injuries have been reported.
The dehumidifiers were sold under these brand names: Danby, De'Longhi, Fedders, Fellini, Frigidaire, Gree, Kenmore, Norpole, Premiere, Seabreeze, SoleusAir and SuperClima. The units sold for $110-$400 in various sizes and colors, from 2005 through last month.
The defective dehumidifiers were sold at Home Depot, Kmart, Lowe's, Menards, Mills Fleet Farm, Sam's Club, Sears and other U.S. and Canadian stores. They were also available through Amazon.com.
See a full list of the model numbers and how to obtain a refund.
One of the last major dehumidifier recalls came in 2011. LG Electronics recalled 98,000 Goldstar and Comfort-Aire dehumidifiers after they were linked to fires causing over one million in property damage. A home in Hudson, Mass. sustained $183,000 in fire damage. Homes were also damaged in Pennsylvania, Minnesota, Indiana, Ohio and New Jersey.
The Goldstar and Comfort-Aire dehumidifiers were first recalled in December 2009 following 11 incidents, including four fires. The company re-issued the recall in 2010 and 2011after receiving 16 additional reports of smoke and fire and nine significant fires. No injuries have been reported.
Check Your Home Appliances for Winter
The recall provides a good reminder to check your household appliances for fire hazards before the winter.
1) Make sure your appliance cords are covered and not frayed or ripped anywhere.
2) Check your smoke alarms and carbon monoxide detectors. You should have a smoke alarm in every bedroom and a carbon monoxide detector on every floor.
3) Check the CPSC website. Recently, the CPSC has announced recalls involving floor lamps sold at Target and ceiling lamps. Both products were recalled for posing a fire hazard.
Related:
Home Fires Prompt Dehumidifier Recall Reannouncement from LG Electronics, Consumer Product Safety Commission.
Target Recalls Threshold Floor Lamps Due to Fire and Shock Hazard, Consumer Product Safety Commission.
Ceiling-Mounted Light Fixtures Recalled by Dolan Designs Due to Fire and Shock Hazards, Consumer Product Safety Commission.
(photo credit: Consumer Product Safety Commission flickr)
Read More