Posts Tagged 'Peloton treadmill injuries'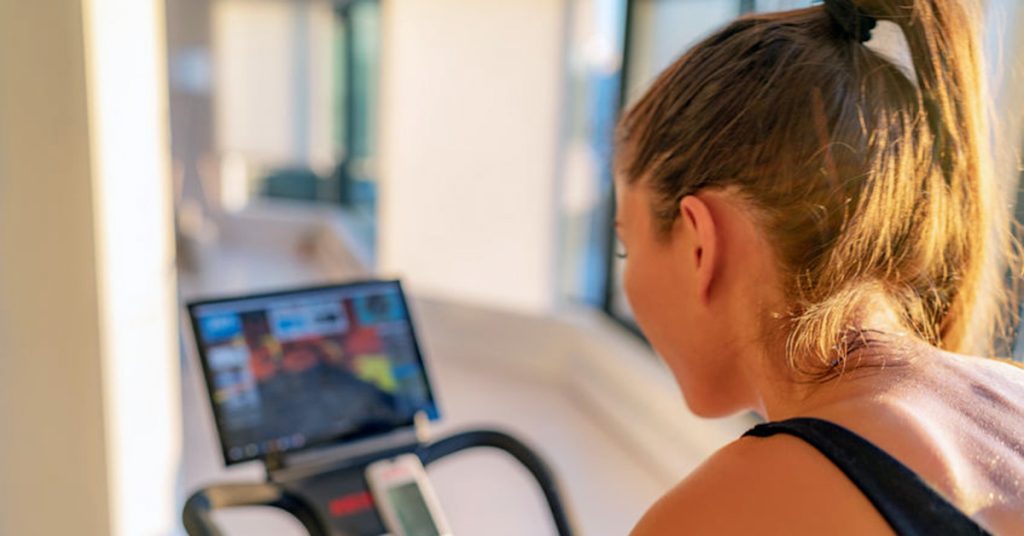 If you have jumped on the Peloton bandwagon, you are not alone. But many parents are exercising with more caution this week after learning about a child's tragic death on a Peloton treadmill. Consumers are being urged to keep children away from the fitness equipment, as the Consumer Product Safety Commission (CPSC) investigates.
Peloton Interactive, Inc. became a household name during the 2019 holiday season, with a tongue-in-cheek ad campaign that poked fun at a husband and his "Peloton wife." Then the pandemic began and Peloton became the fast rising star of the fitness industry. Many rushed to set up a high-end stationary bike or treadmill right at home, then logged into the fun digital app.
Peloton's CEO announced the child's death on a Tread+ last week in a letter, revealing the company was also aware of a small handful of other Tread+ accidents involving children. While he cited no injuries in these cases, NBC later reported that another child, a 3-year-old boy, had suffered serious injuries after being found trapped under a Peloton Tread+.
According to SaferProducts.gov, the child's father had found the boy trapped under a Peloton Tread+ in early February. Initially, he was not breathing and had no pulse. The boy suffered a significant brain injury, along with a neck injury and petechiae on his face, which can occur when one's blood flow is blocked. Peloton learned about the incident from the CPSC and said the company's heart went out to the family.
If you or your child has been injured by an unsafe product, you should receive immediate medical care and report your injury promptly to help warn others. You do not have to make a report on your own. Report the incident with guidance from an experienced product liability lawyer at Breakstone, White & Gluck, who can advise you of your legal rights.
Treadmill Injuries
This is a timely investigation and conversation. Many families have purchased fitness equipment to use from the convenience of their homes as they juggle family and work responsibilities under COVID-19 restrictions. As a result, treadmill sales rose over 120 percent between March and October 2020, according to the Washington Post. Stationary bike sales nearly tripled.
Treadmills, though a convenient way to exercise from your home and office, are associated with many fitness equipment injuries. Across the country, emergency rooms treated an estimated 22,500 treadmill-related injuries during 2019, according to the CPSC. Children under 8 suffered about 2,000 injuries. There were 17 fatal injuries on treadmills between 2018 and 2020, including a 5-year-old girl.
Using Treadmills Safely in Your Home
According to Consumer Reports, children ages 1 to 6 suffer the most treadmill injuries of any age. Older siblings can also be injured when they just want to try the equipment and interactive features that look like video games.
Consider that young children are often just learning how to ride their first bike and developing their coordination skills. They are not strong enough to use a heavy, mechanical piece of equipment, not even for just a moment under an adult's supervision.
Treadmill companies have a duty to warn consumers about the potential harm to children and how to prevent injuries to children. Manufacturers also have to watch how they showcase fitness equipment in ads and commercials. If a consumer sees a bike set up in a living room or family space, this may leave the impression that this is safe near children and families.
You can take steps to protect your children by securing fitness equipment in a separate room, away from your children and pets. Just as important, remove the safety key when you are done using the treadmill and fold it up if possible.
Mechanical Defects and Other Issues with Treadmills
When you buy fitness equipment, you may wonder whether you will enjoy using it or if it will be worth the investment. No one expects to be injured or see their child injured.
Yet there are many defective and unsafe products sold each year. This includes defective equipment which should have never been sold due to defective design or manufacturing error. Injuries can also happen when a manufacturer fails to warn the consumer about unsafe use. Manufacturers have a duty to promptly report when their products cause injury or wrongful death.
Many treadmill injuries can be traced back to poor manufacturing. Consumers have no warning about mechanical problems, such as spinning belts and erratic motors, until they use the machines. As a result, a consumer can lose their stop or fall, first hitting a moving treadmill and suffering head injuries or skin lacerations.
Improper set up can also contribute to injuries. Treadmills should come with instructions on where to safely place the equipment in your home or office. When a user misses a step, they are much more likely to get caught in the tread mat or hit a wall if they do not have adequate space. Read the instructions carefully as treadmills can come in different weights and sizes at times. As a guide, consider the ASTM International treadmill recommendations are to leave at least 6 1/2 feet of free space behind the treadmill. There should be about 1 ½ feet on each side. But your model may have different specifications.
Incomplete or incorrect labeling is another source for fitness equipment injuries. Without proper warning, the consumer cannot make the best decision about whether the product is safe for purchase and use in their home environment.
In addition to larger fitness equipment, be aware of small accessory equipment. Weights, air-filled exercise balls and yoga straps all look simple to use. But these fitness products can be poorly made with cheap materials, making them unsafe for both children and adults.
In one recent case, one of our attorneys led an investigation and negotiations which resulted in a $1.15 million product liability settlement for our client.
Free Legal Consultation – Boston Defective Product Attorneys
Breakstone, White & Gluck of Boston is committed to providing our clients with aggressive and thorough representation. If you or someone in your family has been injured by an unsafe product, contact our product liability lawyers. We serve clients across Massachusetts, including in Boston, Cambridge, Waltham, Framingham, the North and South Shores, Cape Cod, Fall River and Worcester. For a free consultation, call 800-379-1244 or 617-723-7676 or use our contact form.