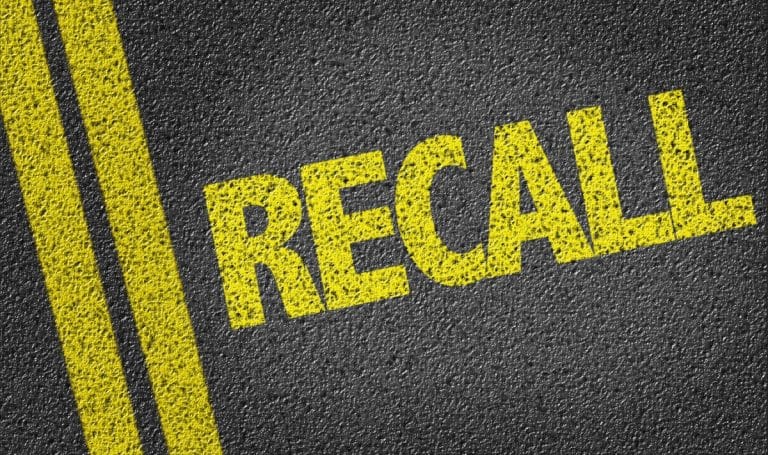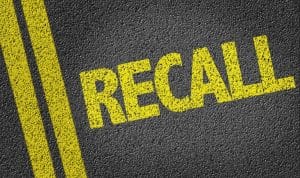 Government regulations aimed at promoting safety are crucial due to the high number of motor vehicles on U.S. roadways. The primary goal is to save lives by ensuring the safe operation of vehicles. When manufacturers discover a defect or issue that affects the intended functionality of a vehicle, they may initiate a recall.
Vehicle recalls impact millions of drivers annually. It is important to understand your legal rights if you sustain injuries in a car accident caused by a recalled vehicle or if your own vehicle is subject to a recall. It is crucial to be aware of your legal rights if you are involved in a car accident caused by a recalled vehicle or if your own vehicle is subject to a recall. Understanding these rights will help you navigate the legal process and seek appropriate compensation for any injuries sustained.
What are a consumer's rights if they are dealing with an auto defect or recall?
As a vehicle owner, it is essential to understand and assert your rights. The first step is to check for any recalls associated with your vehicle. If a safety-related defect is identified in the design or manufacturing of an automobile, the manufacturer or the National Highway Traffic Safety Administration (NHTSA) may issue a recall. This ensures that owners of the affected vehicles have the right to bring their cars to authorized dealerships for free repairs or replacements of the defective parts.
If your vehicle was initially defective at the time of purchase and caused injuries while being used as intended by the manufacturer, you may have grounds for a product liability claim in Massachusetts. Unlike many other types of lawsuits, in a product liability suit, there is no need to prove that the manufacturer acted negligently or made mistakes during the production of the car. Simply demonstrating that the vehicle was defective, and that the defect caused harm, may be sufficient to pursue a claim for compensation.
Understanding your rights as a vehicle owner empowers you to take appropriate action in the event of a recall or if you have suffered injuries due to a defective vehicle. It is advisable to consult with a qualified attorney who focuses on product liability to evaluate your case and determine the best course of action to seek the compensation you deserve.
What are your options if your car has been recalled?
Taking action and reporting any potential safety defects in your vehicle or equipment is crucial to promote road safety. By reporting such concerns to the NHTSA, you initiate an essential first step towards addressing the issue and improving overall safety on our roads. If the agency receives multiple reports from different individuals regarding the same product, it may indicate the presence of a safety-related defect that warrants an investigation.
To make it convenient for consumers to report suspected safety defects to NHTSA, the agency provides two avenues for filing such complaints. These options are designed to ensure ease of access and encourage individuals to report their concerns promptly. By utilizing these reporting mechanisms, you contribute to creating a safer environment for all road users. Reporting safety defects is an important responsibility, and your action plays a significant role in helping identify and address potential risks associated with vehicles and equipment.
What can happen if you choose to not get your recalled car fixed
Failing to address a vehicle recall and subsequently being involved in an accident can expose you to legal consequences. Injured parties, including motorists, cyclists, or pedestrians, have the right to file a negligence claims if they can demonstrate that your negligence in ignoring the recall contributed to the accident. As the owner of a vehicle, you have a duty to maintain the vehicle in a reasonably safe manner. This includes having product defects promptly remedied by an authorized dealer.
If your vehicle is in a collision, and the injuries from the collision were caused at least in part by a defect in the vehicle, and if you had failed to have the vehicle repaired, you may have exposed yourself to liability. If a claim is brought against a manufacturer or dealer, the defendant may bring you into the case ("implead" you). And you may be found jointly and severally liable if you are found to have been negligent.
How can a Boston-based product liability attorney help with these matters?
If you believe you have a legal claim to pursue concerning a recalled vehicle and any injuries you may have sustained because of that vehicle, it is crucial to consult with an experienced product liability attorney. It is essential that you act swiftly, so critical evidence is not lost or destroyed. Preservation of evidence is extremely important, and failure to do so may result in a finding against you for "spoliation." It is important to keep in mind that the statute of limitations for a personal injury lawsuit in Massachusetts is three years.
When selecting a product liability lawyer, it is crucial to choose someone who possesses a thorough understanding of the intricate laws and nuances within this heavily regulated field. At Breakstone, White & Gluck, we have the necessary resources and experience to effectively evaluate and handle your case. Our knowledgeable attorneys have a well-established network of experts in product liability who can serve as consultants and witnesses when needed.
Our firm understands the importance of taking care of the necessary legal details, ensuring that you have the peace of mind to concentrate on your healing process. We are committed to supporting you throughout the legal process, providing the necessary guidance and advocacy to pursue the compensation you deserve. To schedule a free consultation, call us at our office in Boston at 800-379-1244 or 617-723-7676, or use our contact form.