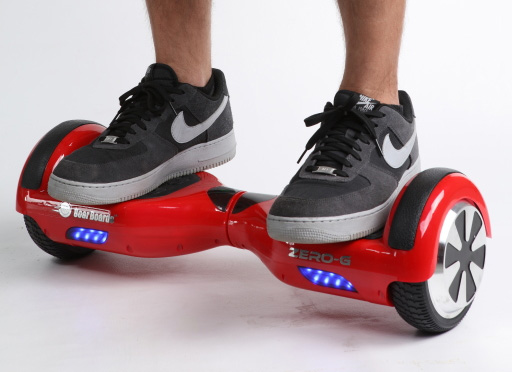 Despite fires and hard falls, the hoverboard was one of the year's most popular gifts.
Reports of hoverboard fires began before the holidays. Amazon even told consumers to return some models in mid-December and notified sellers that they must provide documentation showing hoverboards are compliant with safety standards. The Consumer Product Safety Commission (CPSC) opened an investigation on Dec. 16th, after reports of 10 hoverboard-related fires in Washington, California, New York and other states. The fires often happen during charging.
The CPSC has also received dozens of reports of hoverboard-related falls from hospital ERs, including concussions, fractures and internal organ injuries. Christmas Day brought more injuries, revealed as photos and videos were posted to social media.
Congressman Carlos Curbelo of Florida fell when he tried out his daughter's hoverboard. He tweeted a photo of himself wearing a sling:
"Confirmed – #hoverboard is for kids. My daughter got it. I ended up in @BaptistHealthSF #ER. #hoverboardChristmas."
Confirmed – #hoverboard is for kids. My daughter got it. I ended up in @BaptistHealthSF #ER. #hoverboardChristmas. pic.twitter.com/ADRrYBB81J

— Carlos Curbelo (@carloslcurbelo) December 26, 2015
We do not think this product is safe for any age. But we agree with his colleague, Congresswoman Illeana Ros-Lehtinen of Florida, who tweeted back: "Ouch. At least it didn't catch on fire!"
---
News Headlines
One headline from the Washington Post: "Thanks for ruining Christmas, hoverboards." Below is a video from the report.
Our Thoughts
This is a dangerous product and safety concerns need to be addressed. If you received one, consider returning it. If you keep it, follow instructions for charging it. Do not charge it overnight or while you are outside the home. Also, remember most airlines have banned hoverboards due to the fire risk.
If you do ride, always wear a proper helmet and padding while using this product. Ask what the local traffic laws are before use.
---
Drones
Many people also received drones as holiday gifts. The Federal Aviation Administration (FAA) predicted more than 1 million drones would be gifts on Christmas Day.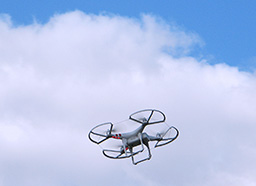 On Christmas Day, photos and videos of drones crashing on the ground, into the neighbor's roof and even into other family members filled social media. Read this Washington Post report, "Wear a Helmet: All those Christmas Drones are Falling Out of the Sky."
The FAA has set up a website to register drones. Anyone with an aircraft weighing from a half-pound to 55 pounds must register with the FAA. Drone owners who are 13 and older must register on the FAA website. Parents with younger children are expected to register on their behalf.
Drone Owners Must Take Care
There are serious concerns about drones interfering with airplane traffic, but there are also very real concerns about general transportation safety. Drone owners must take care to be sure that they do not interfere with traffic, bicyclists or pedestrians. Be considerate and be aware of local laws and ordinances related to drone use.
Read More