Posts Tagged 'Project KidSafe – pedestrian safety'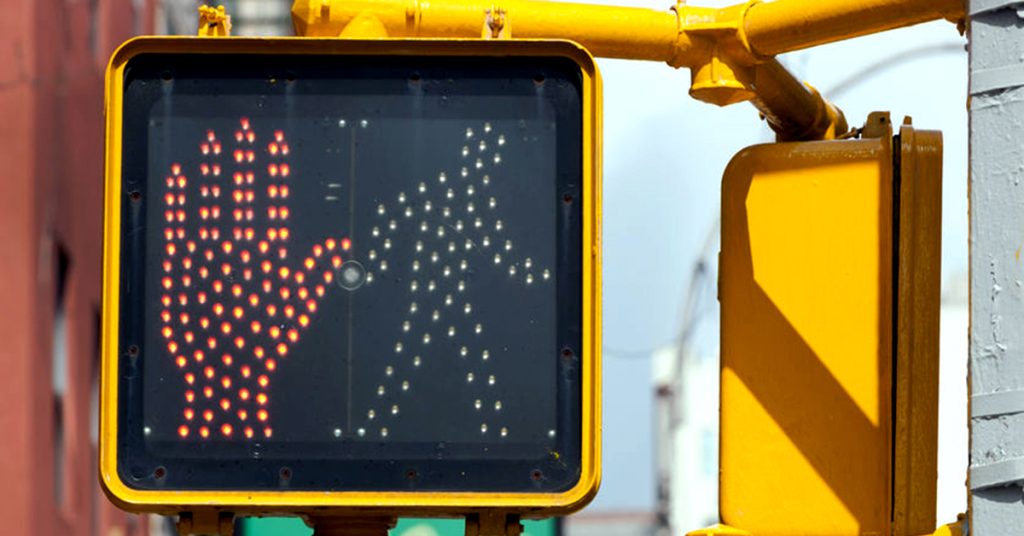 Pedestrian safety is always an important topic. But in Massachusetts, the topic is most critical during the winter months, when a large number of pedestrian accidents happen.
First, everyone on the road – drivers, pedestrians and cyclists – must use reasonable care and follow traffic laws. Then, take another careful look at intersections and school zones you travel through. Read traffic signs and find the crosswalk markings. They may not be as visible during snow conditions, at night or when a large truck is in the next lane. Make sure to stop well before the crosswalk.
Under Massachusetts law, pedestrians have the right of way when they are in a crosswalk and the "Walk" signal is operational. When there is no signal, drivers shall yield the right of way to pedestrians.
Finally, learn where pedestrian accidents and crosswalk accidents have happened in Massachusetts. Read the list below and take away any insights you can to protect yourself, older parents and young children.
Lynn
From 2007 to 2016, the Massachusetts Department of Transportation (MassDOT) reported the highest numbers of pedestrian crashes were in Lynn. The downtown area – the roads along Washington Street, Central Avenue and Union Street – saw a total of 321 pedestrian crashes, including 223 incidents which resulted in injury or death. There were another 98 crashes without injuries.
Chelsea
The area approaching the Tobin Bridge saw 260 pedestrian crashes over the same decade. The crash cluster included Chestnut Street, Cherry Street, Ash Street and Everett Avenue. These reports included 192 pedestrian crashes resulting in injury or death and 68 other incidents with no injury reports.
Fall River
MassDOT reported North Main Street and surrounding streets had the third highest number of pedestrian accidents. There were 143 pedestrian injuries and deaths. This cluster included North Main Street then stretched over Interstate 195 to Columbia Street, Hope Street, down to Peckham and Palmer streets.
Cambridge
Central Square is one of the busiest pedestrian walking areas in all of Massachusetts. Central Square and nearby streets ranked fourth for pedestrian accidents in Massachusetts. With 143 total crashes, this cluster includes Lansdowne Street and Hancock Street. This area is near the Central Square T stop, bus services and Cambridge city services.
Boston
With 134 pedestrian crashes, a stretch of downtown Boston ranked fifth for the most pedestrian accidents. This area included Boylston Street to the Mass Turnpike, Route 93 and Frontage Road. There were 84 crashes resulting in injury or death.
New Bedford
This Bristol County community saw 82 pedestrian crashes between Route 6 and Hawthorne Street, which is near the waterfront and Buzzards Bay. Of these, 65 crashes resulted in death or injury.
Quincy
There were 77 total crashes which injured pedestrians in downtown Quincy between 2007 and 2016. These pedestrian crashes happened along Hancock Street, between Elm Street and the corner of Washington Street corner. This area sits near Quincy City Hall, the Thomas Crane Public Library and National Park Service.
Worcester
85 Worcester pedestrian accidents were reported in a cluster of streets along Francis J. McGrath Boulevard. These streets included Southbridge Street, Charleton Street and Sycamore Street. Injury was involved in 55 of these Worcester pedestrian crashes.
New Bedford
Along Acushnet Avenue and Sawyer Street, approaching Interstate 195, there were 72 pedestrian accident reports. Of these, 55 pedestrian accidents involved injury or death.
Somerville and Cambridge
There were 69 pedestrian crashes reported in the traffic cluster around Davis Square in Somerville, just along the Cambridge border. Davis Square is where Highland Avenue converges with Holland Street, College Avenue, Dover Street and Day Street. Just a mile from Tufts University in Medford, Davis Square is an ideal commuter location, with an MBTA Red Line subway service into Boston and Cambridge.
About the Data
This data was published in the MassDOT 2016 Top Crash Locations Report, December 2018.
About Breakstone, White & Gluck
At Breakstone, White & Gluck, our attorneys provide experienced representation to those injured by negligent driving, including in pedestrian accidents and bicycle crashes. If you have been injured, learn your rights. For a free legal consultation, contact our attorneys at 800-379-1244 or 617-723-7676 or use our contact form.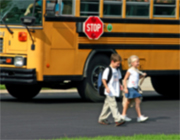 There is much to plan as students return to school each September. Buying new school supplies and clothes often makes the top of the to-do list, but even more important is planning how your child will travel to and from school safely.
Approximately 17,000 children are sent to U.S. emergency rooms each year in school bus accidents, according to a 2006 report in the journal Pediatrics. Some 42 percent of student bus accident injuries and deaths result from crashes. But nearly 25 percent of school bus injuries occur during the everyday activity of boarding and stepping down from the bus.
There are many ways students travel to school: the school bus, parent car pools, walking and bicycling. All of these carry a risk for injuries and accidents – but this can be greatly reduced when drivers and students follow the rules of safety. Here the Boston personal injury lawyers at Breakstone, White & Gluck offer parents tips to keep their children safe:
Avoiding School Bus Accidents:
Most Massachusetts school districts do not have seat belts on school buses, but if yours does, explain the importance of wearing one to your child.
Instruct your child to wait until the bus is completely stopped before trying to board or exit.
Tell your child to stand at least six feet back from the curb as the bus approaches.
Explain to children they should never cross the street behind a bus because it may result in a pedestrian accident.
Wait at the bus stop with young children. If you cannot do this every day, ask another parent to share the responsibility with you.
Avoiding Student Pedestrian Accidents:
If possible, walk to school with your child. Arrange a neighborhood school walk and have parents take turns supervising.
If your child is walking alone, explain that he or she must cross the street in the crosswalk under the supervision of a school crossing guard.
Have your child wear bright colored clothing to avoid car accidents.
Avoiding Student Carpool Accidents:
All children should wear seat belts. In Massachusetts, children ages five to seven or up to 4'9″ tall are required to travel in a child safety seat.
Children under the age of 13 should ride in the back seat.
Explain to children they should talk softly and let the driver concentrate on the road.
Avoiding Student Bicycle Accidents:
In Massachusetts, children and teens age 16 and under are required to wear bike helmets.
Do not allow young children to bicycle to school.
Make sure your child has the appropriate experience on a bicycle and is familiar with traveling the route to school.
Teach children to ride in the same direction as traffic on the right side of the road.
Children and teens bicycling to school should wear bright colored clothing.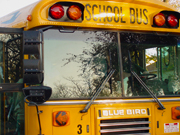 A new pilot program shows drivers in three Massachusetts communities are failing to stop for school buses, a violation of state law and a safety concern as students prepare to head back to school.
The program is underway in Medford, Quincy and Seekonk, where school buses have been equipped with video cameras behind the vehicle's long stop-sign arm. The cameras capture the license plates of cars which violate the law and cause school bus accidents.
In Medford, the cameras captured 112 motor vehicle violations in 105 days, according to The Boston Globe. Some 57 violations were recorded over 55 days in Quincy while Seekonk had 45 violations over 53 days.
Under Massachusetts law, drivers cannot be issued citations based solely on video evidence. A police officer or bus driver must observe the violation and testify to it. Fines start at $250 and drivers with two or more offenses can have their license revoked.
Massachusetts is one of many states that allow traffic cameras, but they are currently only used to catch toll-evading drivers on the Massachusetts Turnpike. Proposed legislation aims to prevent school bus accidents by allowing cities and towns to submit video footage as evidence.
Drivers can keep children safe and avoid motor vehicle citations by paying close attention this September. The Boston personal injury lawyers at Breakstone, White & Gluck offer these safety tips to prevent school bus accidents:
State law requires drivers to stay at least 100 feet behind a school bus at all times.
Drive slowly and watch for children walking in the street, especially in areas with no sidewalks.
Watch for children playing at bus stops.
Yellow flashing lights signal the bus is slowing down to stop.
Red flashing lights and an extended arm indicate the bus is stopped to let children on or off.
Do not start driving again until the stop arm folds back up and the bus starts moving.
Do not attempt to pass a school bus.
Watch for children when backing out of your driveway. If you see children, ask them to move to the sidewalk until you drive away.
Click here for the state law on driving near school buses in Massachusetts.
The Massachusetts motor vehicle accident lawyers at Breakstone, White & Gluck are experienced in handling all types of traffic cases, including school bus accidents, pedestrian accidents and crosswalk accidents. Contact their Boston office today.