Posts Tagged 'Somerville pedestrian accidents'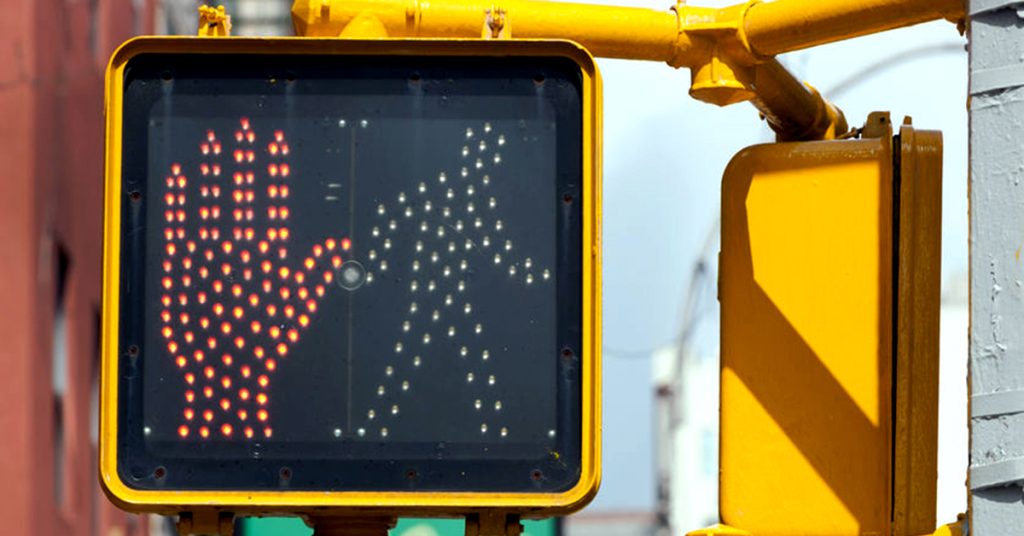 Pedestrian safety is always an important topic. But in Massachusetts, the topic is most critical during the winter months, when a large number of pedestrian accidents happen.
First, everyone on the road – drivers, pedestrians and cyclists – must use reasonable care and follow traffic laws. Then, take another careful look at intersections and school zones you travel through. Read traffic signs and find the crosswalk markings. They may not be as visible during snow conditions, at night or when a large truck is in the next lane. Make sure to stop well before the crosswalk.
Under Massachusetts law, pedestrians have the right of way when they are in a crosswalk and the "Walk" signal is operational. When there is no signal, drivers shall yield the right of way to pedestrians.
Finally, learn where pedestrian accidents and crosswalk accidents have happened in Massachusetts. Read the list below and take away any insights you can to protect yourself, older parents and young children.
Lynn
From 2007 to 2016, the Massachusetts Department of Transportation (MassDOT) reported the highest numbers of pedestrian crashes were in Lynn. The downtown area – the roads along Washington Street, Central Avenue and Union Street – saw a total of 321 pedestrian crashes, including 223 incidents which resulted in injury or death. There were another 98 crashes without injuries.
Chelsea
The area approaching the Tobin Bridge saw 260 pedestrian crashes over the same decade. The crash cluster included Chestnut Street, Cherry Street, Ash Street and Everett Avenue. These reports included 192 pedestrian crashes resulting in injury or death and 68 other incidents with no injury reports.
Fall River
MassDOT reported North Main Street and surrounding streets had the third highest number of pedestrian accidents. There were 143 pedestrian injuries and deaths. This cluster included North Main Street then stretched over Interstate 195 to Columbia Street, Hope Street, down to Peckham and Palmer streets.
Cambridge
Central Square is one of the busiest pedestrian walking areas in all of Massachusetts. Central Square and nearby streets ranked fourth for pedestrian accidents in Massachusetts. With 143 total crashes, this cluster includes Lansdowne Street and Hancock Street. This area is near the Central Square T stop, bus services and Cambridge city services.
Boston
With 134 pedestrian crashes, a stretch of downtown Boston ranked fifth for the most pedestrian accidents. This area included Boylston Street to the Mass Turnpike, Route 93 and Frontage Road. There were 84 crashes resulting in injury or death.
New Bedford
This Bristol County community saw 82 pedestrian crashes between Route 6 and Hawthorne Street, which is near the waterfront and Buzzards Bay. Of these, 65 crashes resulted in death or injury.
Quincy
There were 77 total crashes which injured pedestrians in downtown Quincy between 2007 and 2016. These pedestrian crashes happened along Hancock Street, between Elm Street and the corner of Washington Street corner. This area sits near Quincy City Hall, the Thomas Crane Public Library and National Park Service.
Worcester
85 Worcester pedestrian accidents were reported in a cluster of streets along Francis J. McGrath Boulevard. These streets included Southbridge Street, Charleton Street and Sycamore Street. Injury was involved in 55 of these Worcester pedestrian crashes.
New Bedford
Along Acushnet Avenue and Sawyer Street, approaching Interstate 195, there were 72 pedestrian accident reports. Of these, 55 pedestrian accidents involved injury or death.
Somerville and Cambridge
There were 69 pedestrian crashes reported in the traffic cluster around Davis Square in Somerville, just along the Cambridge border. Davis Square is where Highland Avenue converges with Holland Street, College Avenue, Dover Street and Day Street. Just a mile from Tufts University in Medford, Davis Square is an ideal commuter location, with an MBTA Red Line subway service into Boston and Cambridge.
About the Data
This data was published in the MassDOT 2016 Top Crash Locations Report, December 2018.
About Breakstone, White & Gluck
At Breakstone, White & Gluck, our attorneys provide experienced representation to those injured by negligent driving, including in pedestrian accidents and bicycle crashes. If you have been injured, learn your rights. For a free legal consultation, contact our attorneys at 800-379-1244 or 617-723-7676 or use our contact form.