Posts Tagged '"school bus accidents"'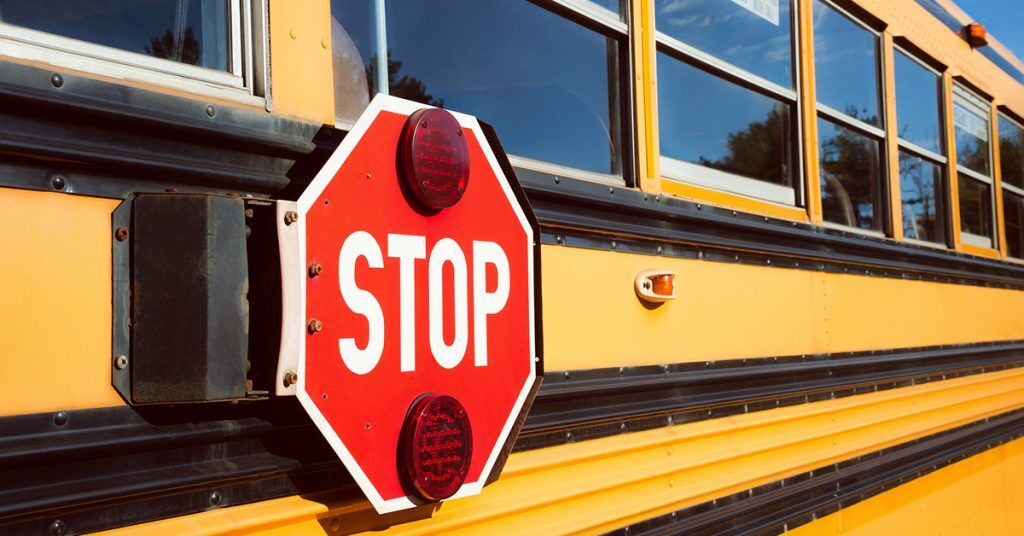 As students head back to school, safety is paramount near school buses. Breakstone, White & Gluck offers reminders to help parents and drivers make safe decisions.
Parents: Learn Massachusetts School Bus Safety Laws
School transportation offices offer a wealth of information, including on safety procedures, safety laws and bus routes. Read the materials your school transportation office sends you promptly. Save the office phone number in your cell phone contacts.
You can also learn by asking your child what they learn. In Massachusetts, students are required to receive classroom instruction on safe riding practices at least three times each school year, under M.G.L. c. 90, § 7B. School districts are also required to conduct twice a year on-bus emergency evacuation drills. You can learn more from the School Health Services website.
The Risk for School Bus Accidents and Injuries
The National Safety Council reports school buses are the safest way for children to get to school. But still, school bus accidents are reported each year.
In 2019, there were 109 fatalities and 13,000 injuries in school bus-related accidents across the U.S., according to the National Safety Council data tabulations. School bus passengers suffered about 6 percent of deaths and 34 percent of injuries in school bus-related accidents between 2010 and 2019. Drivers and passengers in other vehicles suffered nearly 70 percent of the deaths and 53 percent of the injuries. Pedestrians accounted for 17 percent of all deaths.
One important insight: Two-thirds of all children killed in school bus-related fatalities are outside the vehicle at the time, according to the National Safety Council. This means the steps we all take to help students get on and off the school bus safely are critical.
School districts and bus companies have a responsibility to hire school bus drivers who are licensed, trained and have safe driving records. In addition, they have a duty to maintain the mechanical operations and keep a work log. Meanwhile, other drivers on the road have a responsibility to use caution and follow safety laws near school buses. Drivers who take this responsibility seriously can make the drive easier and safer for school children, bus drivers and others on the road.
As a parent, learn as much as you can about school bus safety procedures from your school.
Ask about training requirements, criminal and sexual offender registry checks and physical exams drivers must undergo.
Support and reinforce what your child learns at school and from the bus driver.
Take a ride on the school bus with your child if you have the chance.
Notice your child's bus driver must wear a seat belt. Your child's school district may or may not have installed seat belts for children. They are not required by state law. School districts can install them following federal safety standards.
Seat belts are, however, required in other school transportation vehicles, including vans and vehicles carrying 8 or fewer passengers.
Join your child at the school bus stop. Help them learn how to get on and off the school bus safely.
Read permission slips and ask questions before you allow your child to ride the bus for sporting events and field trips. Ask if the school district will provide the bus and bus driver, or if a private company has been contracted. Ask for emergency contact numbers and procedures specific to the trip, should the bus be delayed or if there is a safety issue.
Teaching Children How to Get On and Off a School Bus Safely
Getting On a School Bus Safely
For a young child, the sight of a school bus can be exciting and over stimulating.

Walk your child through the steps of safety. Teach them to recognize the difference between yellow and red.

Explain that the school bus will approach and flash its yellow lights as it slows down, but that your child should not move toward the bus yet. This is a good time for your child to pick up their backpack and stand at least 10 feet back from the road.

Your child should wait for the school bus to reach a full stop, flash its red lights and extend the stop sign. The bus driver will open the door, make eye contact with your child and let them know they can board the bus.

Exit a School Bus Safely
When stepping off the bus, your child should cross the street in front of the school bus, never behind. Your child should step off the road and onto the sidewalk right away. Let your child know if they leave any belongings on the school bus, you can call the school transportation office later.

It is not safe to turn back because school bus drivers and other drivers are not expecting this. While school bus drivers are supposed to check mirrors before moving ahead with their route, there is a very real risk they will not see your child. The greater risk is other drivers may become impatient and start to move toward your child before the bus has stopped flashing its safety lights.
Other Drivers Should Keep a Safe Distance From School Buses
Other drivers have a responsibility to travel safely near school buses and follow traffic laws. This starts with traveling at slower speeds and being prepared to stop.
In Massachusetts, "no person shall operate a motor vehicle within a distance of 100 feet behind a school bus," per M.G.L. c. 90, § 14. Drivers must also reach a full stop for school buses that have stopped and activated signals to let children on or off. Drivers must remain stopped until the school bus pulls back its stop sign and starts moving again.
Never pass a school bus that has stopped and is flashing its lights. You can cause a very serious accident involving a school bus or another vehicle. Drivers who violate this law can expect a $250 fine for the first offense if they are caught by police or if the school bus driver reports their license plate, M.G.L. c. 90, § 14. Repeat offenders can face additional fines up to $2,000 and license suspensions – all for making a reckless decision stemming from impatience. This is a decision you will only regret later, especially if you cause someone injury and face a civil lawsuit seeking financial damages.
These are simple laws. But many drivers follow school buses more closely than they realize. Next time, try leaving a little more room. You will give the school bus driver more time and open up your own view of the road, helping you to make safer decisions and avoid a collision with the bus or a car accident.
Just as important is safety near school bus stops. Slow down near school bus stops. Never back up your car out of your driveway near a school bus stop. Park your car in a position that allows you to drive out safely in the morning or wait until the bus has come and gone.
While parents and children should stay 10 feet back from the road, there are times when children or pets may step into the road. You have to be prepared to stop – and be patient to avoid an accident.
Distracted Driving Near School Buses
Picking up a cell phone can be a deadly decision near a school bus, where young children and other pedestrians and cyclists may approach your vehicle closely at times. Commit to safety and focus on the roads, not your device, as students head back to school.
The Dangers of School Buses at Intersections
School buses can obstruct a driver's view at an intersection. Stay back 100 feet or more so you can watch for the school bus as well as pedestrians and cyclists, and avoid a traffic accident.
Remember that pedestrians may approach near sidewalks and crosswalks, but cyclists may travel in the traffic lane or to the right of traffic. If a school bus has stopped in front of you at an intersection, you may not be able to see if a cyclist has stopped next to them until traffic starts to move.
Free Legal Consultation – Boston Personal Injury Lawyers
Breakstone, White & Gluck has more than 100 years combined experience representing those injured by negligence or wrongdoing in Massachusetts. If you have been injured by someone else's negligence, learn your legal rights. For a free legal consultation, contact the Boston personal injury lawyers of Breakstone, White & Gluck at 800-379-1244 or 617-723-7676 or use our contact form.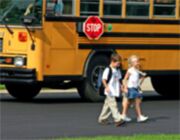 There is much to plan as students return to school each September. Buying new school supplies and clothes often makes the top of the to-do list, but even more important is planning how your child will travel to and from school safely.
Approximately 17,000 children are sent to U.S. emergency rooms each year in school bus accidents, according to a 2006 report in the journal Pediatrics. Some 42 percent of student bus accident injuries and deaths result from crashes. But nearly 25 percent of school bus injuries occur during the everyday activity of boarding and stepping down from the bus.
There are many ways students travel to school: the school bus, parent car pools, walking and bicycling. All of these carry a risk for injuries and accidents – but this can be greatly reduced when drivers and students follow the rules of safety. Here the Boston personal injury lawyers at Breakstone, White & Gluck offer parents tips to keep their children safe:
Avoiding School Bus Accidents:
Most Massachusetts school districts do not have seat belts on school buses, but if yours does, explain the importance of wearing one to your child.
Instruct your child to wait until the bus is completely stopped before trying to board or exit.
Tell your child to stand at least six feet back from the curb as the bus approaches.
Explain to children they should never cross the street behind a bus because it may result in a pedestrian accident.
Wait at the bus stop with young children. If you cannot do this every day, ask another parent to share the responsibility with you.
Avoiding Student Pedestrian Accidents:
If possible, walk to school with your child. Arrange a neighborhood school walk and have parents take turns supervising.
If your child is walking alone, explain that he or she must cross the street in the crosswalk under the supervision of a school crossing guard.
Have your child wear bright colored clothing to avoid car accidents.
Avoiding Student Carpool Accidents:
All children should wear seat belts. In Massachusetts, children ages five to seven or up to 4'9″ tall are required to travel in a child safety seat.
Children under the age of 13 should ride in the back seat.
Explain to children they should talk softly and let the driver concentrate on the road.
Avoiding Student Bicycle Accidents:
In Massachusetts, children and teens age 16 and under are required to wear bike helmets.
Do not allow young children to bicycle to school.
Make sure your child has the appropriate experience on a bicycle and is familiar with traveling the route to school.
Teach children to ride in the same direction as traffic on the right side of the road.
Children and teens bicycling to school should wear bright colored clothing.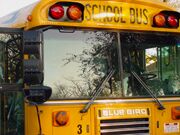 A new pilot program shows drivers in three Massachusetts communities are failing to stop for school buses, a violation of state law and a safety concern as students prepare to head back to school.
The program is underway in Medford, Quincy and Seekonk, where school buses have been equipped with video cameras behind the vehicle's long stop-sign arm. The cameras capture the license plates of cars which violate the law and cause school bus accidents.
In Medford, the cameras captured 112 motor vehicle violations in 105 days, according to The Boston Globe. Some 57 violations were recorded over 55 days in Quincy while Seekonk had 45 violations over 53 days.
Under Massachusetts law, drivers cannot be issued citations based solely on video evidence. A police officer or bus driver must observe the violation and testify to it. Fines start at $250 and drivers with two or more offenses can have their license revoked.
Massachusetts is one of many states that allow traffic cameras, but they are currently only used to catch toll-evading drivers on the Massachusetts Turnpike. Proposed legislation aims to prevent school bus accidents by allowing cities and towns to submit video footage as evidence.
Drivers can keep children safe and avoid motor vehicle citations by paying close attention this September. The Boston personal injury lawyers at Breakstone, White & Gluck offer these safety tips to prevent school bus accidents:
State law requires drivers to stay at least 100 feet behind a school bus at all times.
Drive slowly and watch for children walking in the street, especially in areas with no sidewalks.
Watch for children playing at bus stops.
Yellow flashing lights signal the bus is slowing down to stop.
Red flashing lights and an extended arm indicate the bus is stopped to let children on or off.
Do not start driving again until the stop arm folds back up and the bus starts moving.
Do not attempt to pass a school bus.
Watch for children when backing out of your driveway. If you see children, ask them to move to the sidewalk until you drive away.
Click here for the state law on driving near school buses in Massachusetts.
The Massachusetts motor vehicle accident lawyers at Breakstone, White & Gluck are experienced in handling all types of traffic cases, including school bus accidents, pedestrian accidents and crosswalk accidents. Contact their Boston office today.