Posts Tagged '"truck accidents"'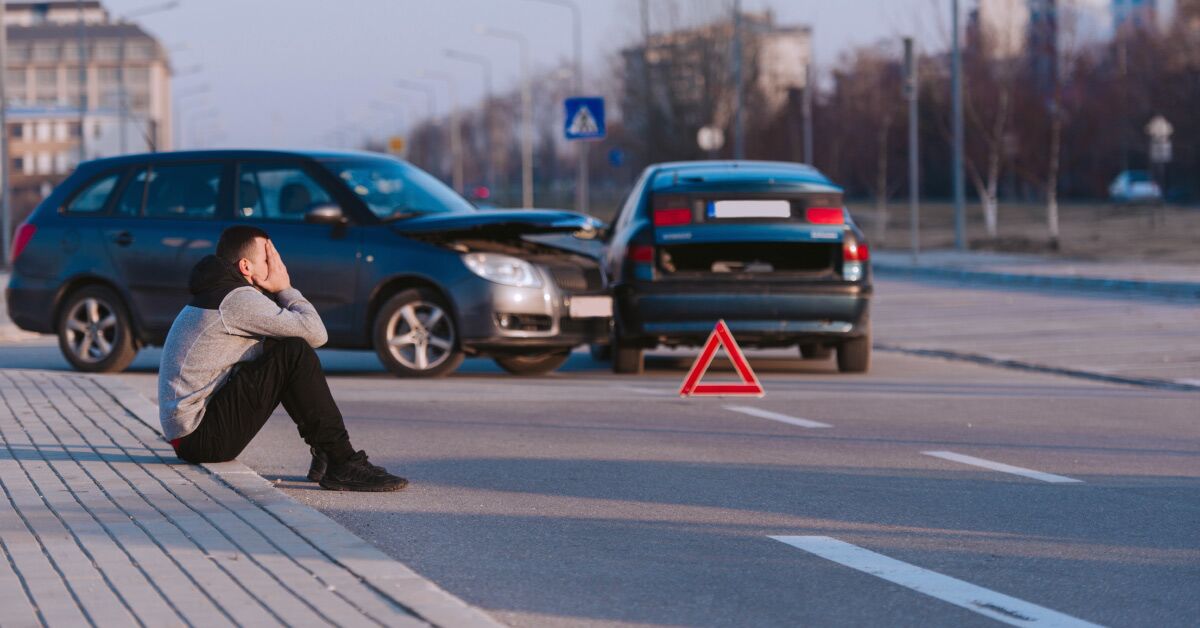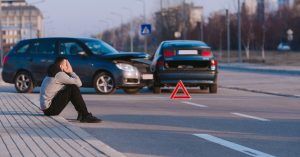 Traffic fatalities rose dramatically last year as we worked to emerge from COVID-19. The National Highway Traffic Safety Administration (NHTSA) has released early estimates showing 42,915 people died in motor vehicle crashes in 2021, up 10.5 percent from 2020. In Massachusetts, early estimates show a 20 percent increase.
There were more vehicles on the road last year. The NHTSA reported an 11 percent increase in vehicle miles traveled in 2021 compared to 2020. There was only a slight decline in the fatality rate per mile traveled.
But the projection shows the highest number of traffic fatalities since 2005 – and the largest annual increase in traffic deaths since 1975, when the federal traffic data system began. Across the board, drivers, pedestrians, bicyclists and motorcyclists all faced more treacherous conditions than before the pandemic, even as many traveled less.
Rise in Pedestrian and Bicycle Fatalities
Many of us have been walking more since the pandemic began. It's nice to just step outside and start getting some exercise. However, the walk can be very dangerous. Traffic may look lighter at times. Open roads seem to encourage drivers to speed and traffic patterns are still highly irregular.
Nationwide, pedestrian traffic deaths increased 13 percent in 2021, while fatal bicycle accidents climbed 5 percent. There was also a 9 percent increase in motorcycle accident fatalities.
Speed-Related Crashes Up 5 Percent
The NHTSA reports a 5 percent rise in traffic fatalities caused by speed-related crashes in 2021. This follows a dangerous 17 percent jump from 2019 to 2020. Overall, speeding is responsible for more fatal crashes now than before the pandemic.
There were also more fatalities in multi-vehicle crashes last year, as vehicles traveled more miles. These fatalities climbed 16 percent in 2021. There was a rise from March to August 2021, then November to December. April 2021 saw the greatest increase in fatalities in multi-vehicle crashes.
Alcohol-Related Crashes Rise
One of the most troubling trends of the pandemic was the rise in drunk driving and injuries. In 2020, there was a 16 percent rise in traffic fatalities stemming from police-reported, alcohol-involvement crashes. This came as workers and students stayed home. In 2021, this trend continued, with an estimated 5 percent increase in these crashes.
More Traffic Deaths Among Seniors
There were fewer traffic fatalities among older Americans in 2020 as more people stayed home or suffered from COVID-19. But last year, as senior citizens (those 65 and older) got back out, there was a 14 percent increase among traffic fatalities.
13 Percent Increase in Traffic Fatalities Involving at Least One Large Truck
In 2021, there was a 13 percent increase in fatalities in crashes involving at least one large truck (one with a gross vehicle weight rating of more than 10,000 lbs). The NHTSA counts both commercial and non-commercial vehicles.
Trucking activity has drastically changed since the start of the pandemic. More of us are ordering groceries, clothing and household supplies from the convenience of our homes and we may see large trucks and delivery vans several times a day.
The NHTSA reports traffic fatalities in crashes involving at least one large truck increased from April to July 2021 and then again from November to December 2021.
Free Legal Consultation – Boston Car Accident Lawyers
Founded in 1992, Breakstone, White & Gluck has been consistently recognized for our results for our clients. Our personal injury attorneys provide experienced and aggressive representation to those injured in car accidents, pedestrian accidents and motorcycle crashes across Massachusetts.
If you or a loved one have been injured by another driver's negligence, learn your legal rights for seeking compensation for your recovery. For a free legal consultation, contact Breakstone, White & Gluck and at 800-379-1244 or 617-723-7676 or use our contact form.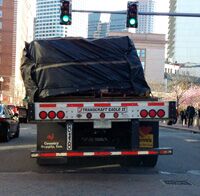 A Framingham motorist tragically lost her life yesterday when she slowed to avoid an unsecured mattress which flew off a truck on Rte. 128 in Burlington, Mass. Authorities believe the mattress broke free from a dump truck with a white cab occupied by two men. As the car slowed to avoid the mattress on the highway, a second car hit it causing fatal injuries.
The truck operator did not stop at the scene or identify himself afterward. The victim had slowed her car, a Toyota Corolla sedan, and tried to avoid hitting the mattress. She was struck from behind by a Toyota Tundra pick-up truck. The Toyota Tundra pick-up truck driver suffered minor injuries. Police are looking for the driver of the dump truck, which left the scene.
Unfortunately, this was not an isolated case.
According to the AAA Foundation for Traffic Safety, there are approximately 25,000 crashes a year in North America related to unsecured loads, resulting in approximately 80-90 deaths. Here in Massachusetts, a 27-year-old Lynn man was killed in a similar accident in September 2011, when a 400-pound tire being hauled by a truck broke loose on Interstate 93 in Somerville.
Drivers have a responsibility to secure loads and operate safely, whether they are commercial or non-commercial drivers. All 50 states and the District of Columbia have statutes pertaining to unsecured loads and fines, which range from $10 to $5,000, according to the Government Accountability Office (GAO). In 15 states, violations carry the possibility of imprisonment. Drivers may also face civil lawsuits to compensate the injured and their family.
This may be the third serious truck-related accident in Massachusetts this week. On Sunday, a pedestrian in Uxbridge was struck and killed by an unknown driver. The driver of a tractor-trailer truck, who is employed by Gorham Transport, later contacted police and said he was in the area. Police are investigating.
On Monday morning, a tractor-trailer carrying 11,000 gallons of gasoline overturned in Fall River, engulfing in fire and requiring some to be evacuated. The driver was treated for non-life threatening injuries and the crash is still being investigated.
About Breakstone, White & Gluck
Our Boston truck accident lawyers have over 100 years combined experience representing individuals injured in tractor-trailer and commercial truck accidents. If you have been injured, learn your rights for seeking compensation. For a free legal consultation, contact us toll-free at 800-379-1244 or 617-723-7676 or use our contact form.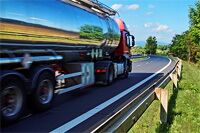 A tractor-trailer overturned and caught fire this morning in Fall River, causing major traffic delays on Route 24 as well as evacuations.
The tractor-trailer, which was transporting 11,000 gallons of gasoline, overturned near Exit 5 northbound. Police report the driver was sent to Rhode Island Hospital with non-life threatening injuries. The truck was owned by J.P. Noonan of West Bridgewater. No other vehicles were reportedly involved. At this time, the cause of the truck accident is under investigation.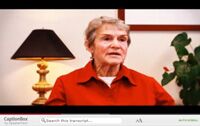 The trial lawyers of Breakstone, White & Gluck have extensive experience representing individuals who have been seriously injured in tractor-trailer accidents. Recently, we have obtained $3 million for a woman who was hit head on by an inattentive operator of an 18 wheeler. Below, an online review from another recent client who was rear-ended by a tractor-trailer and seriously injured:


Today's accident points to the fact that truck accidents are too common on our roads. In 2014, Massachusetts has already seen at least two serious tractor-trailer accidents, including one last week on the Mass Turnpike in Palmer and another in Oxford earlier this month.
The Oxford accident sent two people to the hospital with life-threatening injuries. In 2012, over 3,500 people died in large truck crashes in the U.S., according to the Insurance Institute for Highway Safety (IIHS). The majority – 67 percent – were passenger vehicle occupants. Truck occupants accounted for 17 percent of deaths and the remaining 15 percent of deaths were pedestrians, bicyclists and motorcyclists.
Truck drivers have special licensing requirements and regulations to follow. Trucks are harder to control than passenger cars and have much longer stopping distances. According to IIHS, loaded tractor-trailers take 20-40 percent farther to stop than cars and even more distance in poor weather conditions or if a truck has poorly maintained brakes.
To prevent driver fatigue, drivers of large trucks must follow federal regulations restricting their time behind the wheel. They are subject to federal hours-of-service regulations, a maximum of 11 hours of driving after 10 consecutive hours off-duty, according to the Federal Motor Carrier Safety Administration.
Truck companies must also follow regulations for inspection, repair and maintenance of their vehicles and not operate any vehicle which is likely to cause an accident or breakdown.