Posts Tagged '"tractor-trailer accidents"'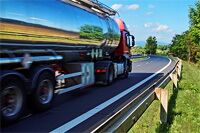 A tractor-trailer overturned and caught fire this morning in Fall River, causing major traffic delays on Route 24 as well as evacuations.
The tractor-trailer, which was transporting 11,000 gallons of gasoline, overturned near Exit 5 northbound. Police report the driver was sent to Rhode Island Hospital with non-life threatening injuries. The truck was owned by J.P. Noonan of West Bridgewater. No other vehicles were reportedly involved. At this time, the cause of the truck accident is under investigation.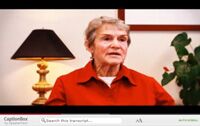 The trial lawyers of Breakstone, White & Gluck have extensive experience representing individuals who have been seriously injured in tractor-trailer accidents. Recently, we have obtained $3 million for a woman who was hit head on by an inattentive operator of an 18 wheeler. Below, an online review from another recent client who was rear-ended by a tractor-trailer and seriously injured:


Today's accident points to the fact that truck accidents are too common on our roads. In 2014, Massachusetts has already seen at least two serious tractor-trailer accidents, including one last week on the Mass Turnpike in Palmer and another in Oxford earlier this month.
The Oxford accident sent two people to the hospital with life-threatening injuries. In 2012, over 3,500 people died in large truck crashes in the U.S., according to the Insurance Institute for Highway Safety (IIHS). The majority – 67 percent – were passenger vehicle occupants. Truck occupants accounted for 17 percent of deaths and the remaining 15 percent of deaths were pedestrians, bicyclists and motorcyclists.
Truck drivers have special licensing requirements and regulations to follow. Trucks are harder to control than passenger cars and have much longer stopping distances. According to IIHS, loaded tractor-trailers take 20-40 percent farther to stop than cars and even more distance in poor weather conditions or if a truck has poorly maintained brakes.
To prevent driver fatigue, drivers of large trucks must follow federal regulations restricting their time behind the wheel. They are subject to federal hours-of-service regulations, a maximum of 11 hours of driving after 10 consecutive hours off-duty, according to the Federal Motor Carrier Safety Administration.
Truck companies must also follow regulations for inspection, repair and maintenance of their vehicles and not operate any vehicle which is likely to cause an accident or breakdown.