Posts Tagged '"Boston personal injury attorney"'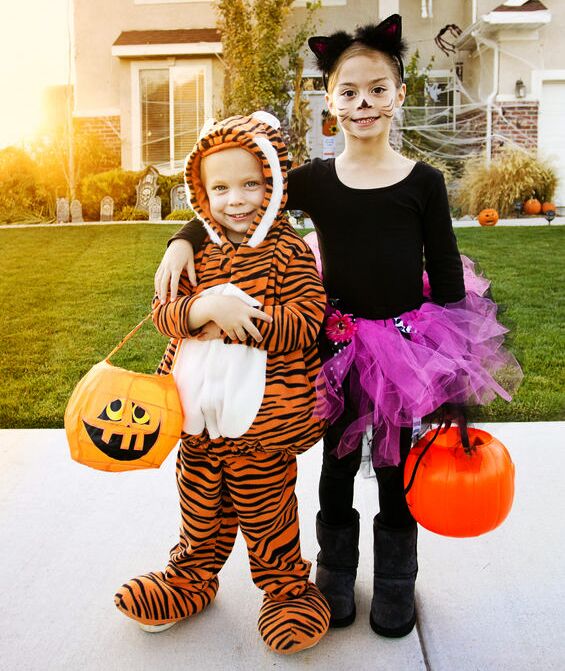 Many of us are looking forward to the ghosts, goblins and treats of Halloween this weekend. But while a lot of fun, Halloween is also one of the most dangerous days of the year for pedestrians, particularly children. The National Highway Traffic Safety Administration (NHTSA) routinely reports that traffic accidents involving drunk drivers and pedestrians increase on Halloween.
For children, the risk of being hit by a car and killed more than doubles on Halloween, according to Safe Routes Worldwide.
We want you to have fun and to be safe on Halloween. Please read our safety tips before trick-or-treating:
1) Stay Visible to Cars. Buy neon reflective clothing for your child and yourself. This can be a vest, an arm band or reflective tape. Also carry flashlights, one per person.
2) Costume Check. Make sure your child can safely walk without tripping in their costume and see through any masks.
3) Stay With Your Child. Go trick-or-treating with your child and really pay attention as they walk from house to house. Tag along if they go with friends.
4) Remind Your Child To Stay Off The Street. You probably already tell your child this daily, but really impress this upon them again for Halloween and reward them for doing it.
5) Plan Your Halloween. Many trick-or-treaters travel between 4 p.m. and 9 p.m. This year, Halloween falls on a Saturday night, so activity may extend later and there may be more gatherings. Find out what will be happening in your community through social media or ask your local town office or neighbors. You want to know what to expect, whether you are trick-or-treating or going out to a party or weekend job.
6) Remember the Cyclists. Watch out for cyclists as you drive or take your children trick-or-treating. Pedestrians should stay on the sidewalk, even if it gets crowded, and save the side of the road for the cyclists.
7) Familiarize Yourself with the Halloween Route. If you are trick-or-treating in another neighborhood, take a drive through at night with your child beforehand, even if you are familiar with the area. Take note of where the roads are well-lit, the location of crosswalks, and how long the roads stretch.
8) Look for Crosswalks. Always cross the street at crosswalks, when available.
Reminder for Drivers. Try to get home early if you can, before the trick-or-treaters arrive or stay out until after they finish. Commit to travel slowly, put your cell phone away and do not drive under the influence of alcohol. If you plan to drink, find a designated driver or bring cab fare.
Read More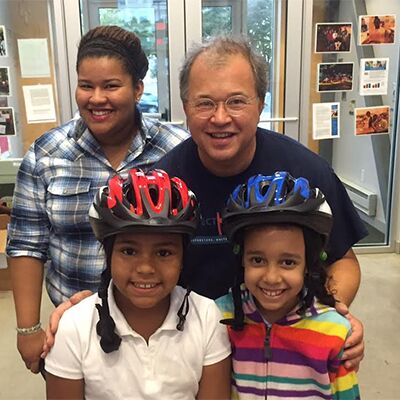 Breakstone, White & Gluck recently donated bicycle helmets to the kids in the afterschool programs at the Tierney Learning Center in South Boston. The learning center and the Boston Bikes' Roll It Forward program invited us to spend Friday afternoon at the center. Attorney David W. White fit the children for helmets while Boston Bikes' Roll It Forward staff checked bikes and shared information about bike repairs.
Breakstone, White & Gluck donated the bicycle helmets as part of our Project KidSafe campaign, which we began in 2013. Our goal is to provide children who need one with a safe bicycle helmet. This year, we have donated 3,500 helmets to children in Watertown, Somerville, Dedham, Worcester and other communities.
The Tierney Learning Center is a hub in the South Boston community, providing early childhood programming, year-round youth programs, adult education and a technology center.
Programs include ABCD Head Start, an afterschool program with the Boys and Girls Club, language support classes, adult computer workshops with one-on-one assistance, counseling and career training programs. It also hosts holiday parties, community gatherings and job fairs. The center serves 150 children and families per day. Nearly 60 percent of these households are non-native English speakers while 90 percent are single-parent households.
Boston Bikes is operated by the City of Boston. Boston Bikes' Roll It Forward collects, repairs and distributes bikes to low-income Boston residents who might not otherwise have access to a bike. The program also provides bike safety education with a goal of promoting a healthier lifestyle of increased physical activity and fewer trips by car. The program plans to donate 1,000 bicycles this year, on top of the 3,800 helmets donated in past years.
Breakstone, White & Gluck is proud to have supported the program since 2013, by donating bicycle helmets for children who receive a refurbished bike.
Learn more about the Tierney Learning Center and Boston Bikes' Roll It Forward.
Read More