Posts Tagged '"traffic accidents"'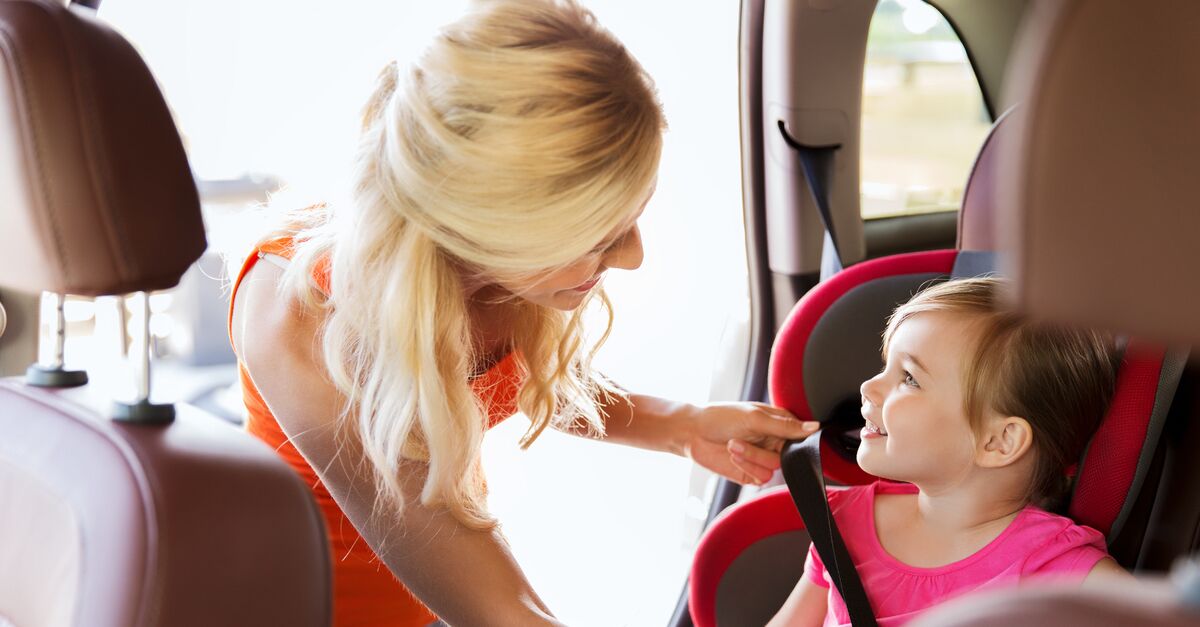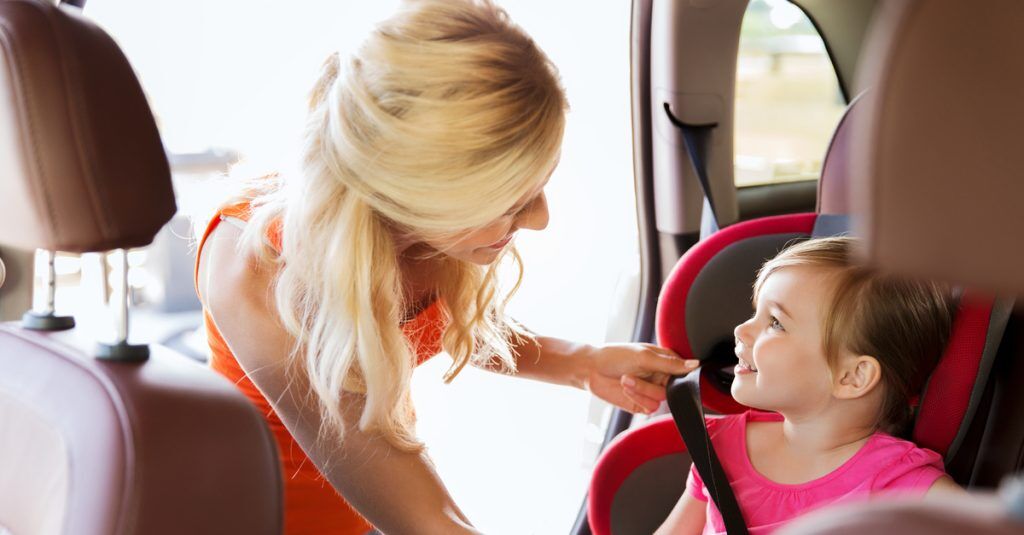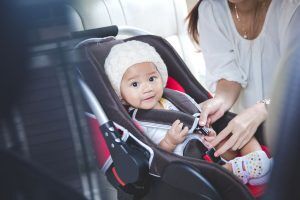 While there is so much going on right now, we want to put a spotlight on Child Passenger Safety Week. The safety week began Sunday, Sept. 20th and continues through Saturday, Sept. 26th.
Motor vehicle accidents are the leading cause of death among children in our country, according to the CDC. Parents, of course, want to protect their children and follow Massachusetts car seat and safety belt laws. But this can be a challenge as children outgrow car seats, especially during COVID-19, when most shopping has to be done online.
We hope parents and grandparents find the resources on this page helpful. Remember, you want to find a car seat that fits your child and your vehicle. You also want to feel comfortable using it each day. A second-hand car seat may work for you. But for many people, we encourage to you start with a new car seat if you can.
In Massachusetts, children must ride in federally-approved passenger safety seats. They must ride in a car seat from birth until they reach age 8 or stand more than 57 inches tall. Children must be properly fastened and secured according to the manufacturer's instructions. But where should you start? This is where parents often grow frustrated, as there are different car seats based on a child's age and size. We will get you started: Children should start with rear-facing car seats until they reach the top height or weight limit set by the car seat maker. They will then move to a forward-facing car seat, then finally a booster seat.
Here are some resources:
Child Passenger Safety Week. Read safety resources from the National Highway Traffic Safety Administration.
Find the Right Car Seat. Check out this NHTSA chart on finding the right car seat.
Massachusetts Car Seat Resources. Most years, the state of Massachusetts and local communities offer free car seat inspections and fittings for parents. This is an invaluable opportunity for parents. Due to COVID-19, you can expect fewer – if any – in-person car seat inspection opportunities. We suggest you start by visiting the state web page. Here is another helpful resource: Massachusetts Car Seat FAQs.
Watch a How-To Video. While it may not be the same as an in-person inspection, the NHTSA offers helpful videos to help parents secure children at different stages.
Keeping Asking for Help. If you are still unsure about your car seat, it is alright to keep asking for help. Try asking a family member or friend. You can also try your pediatrician's office or visit your local police department's website to see if they are offering car seat inspections at this time.
Check Your Car Seat for Recalls. Check www.cpsc.gov to see if your car seat has been recalled. If you find a recall, call the manufacturer immediately and ask for the recall action. Often, a company will send a replacement part. But they may issue you a refund and ask you to return a defective car seat to a local store. Always follow a manufacturer's instructions on disposing a recalled product.
Register Your Car Seat. It's easy to become distracted when you buy a car seat or a major item. Did you forgot to register yours? Take a minute to visit the manufacturer's website now. Better late than never on this one. If there is a recall, this is the best way to get timely notification.
Buckle Children Up Last. Pack everything up for the day in your car – work bags, backpacks, sports gear and lunch boxes – then buckle your child into their car seat last. This way you can always keep them in sight and talk to them as you get ready.
About Breakstone, White & Gluck – Boston Car Accident Lawyers
With more than 100 years combined experience, Breakstone, White & Gluck represents those have been injured by negligence and wrongdoing in Massachusetts. We specialize in the handling of personal injury, medical malpractice and car accident cases, including the representation of cyclists and pedestrians who have been injured. To learn more about our work, read our Car Accident Case Results page.
For a free legal consultation, contact our lawyers at 800-379-1244 or 617-723-7676 or use our contact form.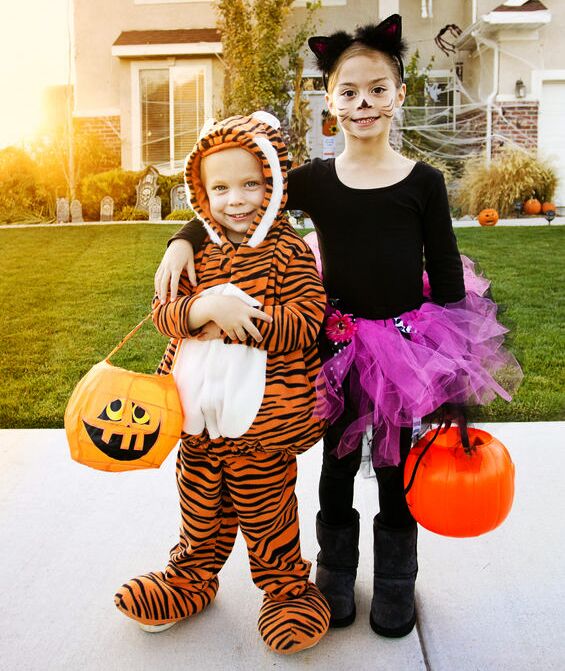 Many of us are looking forward to the ghosts, goblins and treats of Halloween this weekend. But while a lot of fun, Halloween is also one of the most dangerous days of the year for pedestrians, particularly children. The National Highway Traffic Safety Administration (NHTSA) routinely reports that traffic accidents involving drunk drivers and pedestrians increase on Halloween.
For children, the risk of being hit by a car and killed more than doubles on Halloween, according to Safe Routes Worldwide.
We want you to have fun and to be safe on Halloween. Please read our safety tips before trick-or-treating:
1) Stay Visible to Cars. Buy neon reflective clothing for your child and yourself. This can be a vest, an arm band or reflective tape. Also carry flashlights, one per person.
2) Costume Check. Make sure your child can safely walk without tripping in their costume and see through any masks.
3) Stay With Your Child. Go trick-or-treating with your child and really pay attention as they walk from house to house. Tag along if they go with friends.
4) Remind Your Child To Stay Off The Street. You probably already tell your child this daily, but really impress this upon them again for Halloween and reward them for doing it.
5) Plan Your Halloween. Many trick-or-treaters travel between 4 p.m. and 9 p.m. This year, Halloween falls on a Saturday night, so activity may extend later and there may be more gatherings. Find out what will be happening in your community through social media or ask your local town office or neighbors. You want to know what to expect, whether you are trick-or-treating or going out to a party or weekend job.
6) Remember the Cyclists. Watch out for cyclists as you drive or take your children trick-or-treating. Pedestrians should stay on the sidewalk, even if it gets crowded, and save the side of the road for the cyclists.
7) Familiarize Yourself with the Halloween Route. If you are trick-or-treating in another neighborhood, take a drive through at night with your child beforehand, even if you are familiar with the area. Take note of where the roads are well-lit, the location of crosswalks, and how long the roads stretch.
8) Look for Crosswalks. Always cross the street at crosswalks, when available.
Reminder for Drivers. Try to get home early if you can, before the trick-or-treaters arrive or stay out until after they finish. Commit to travel slowly, put your cell phone away and do not drive under the influence of alcohol. If you plan to drink, find a designated driver or bring cab fare.
Read More