Posts Tagged '"project kidsafe"'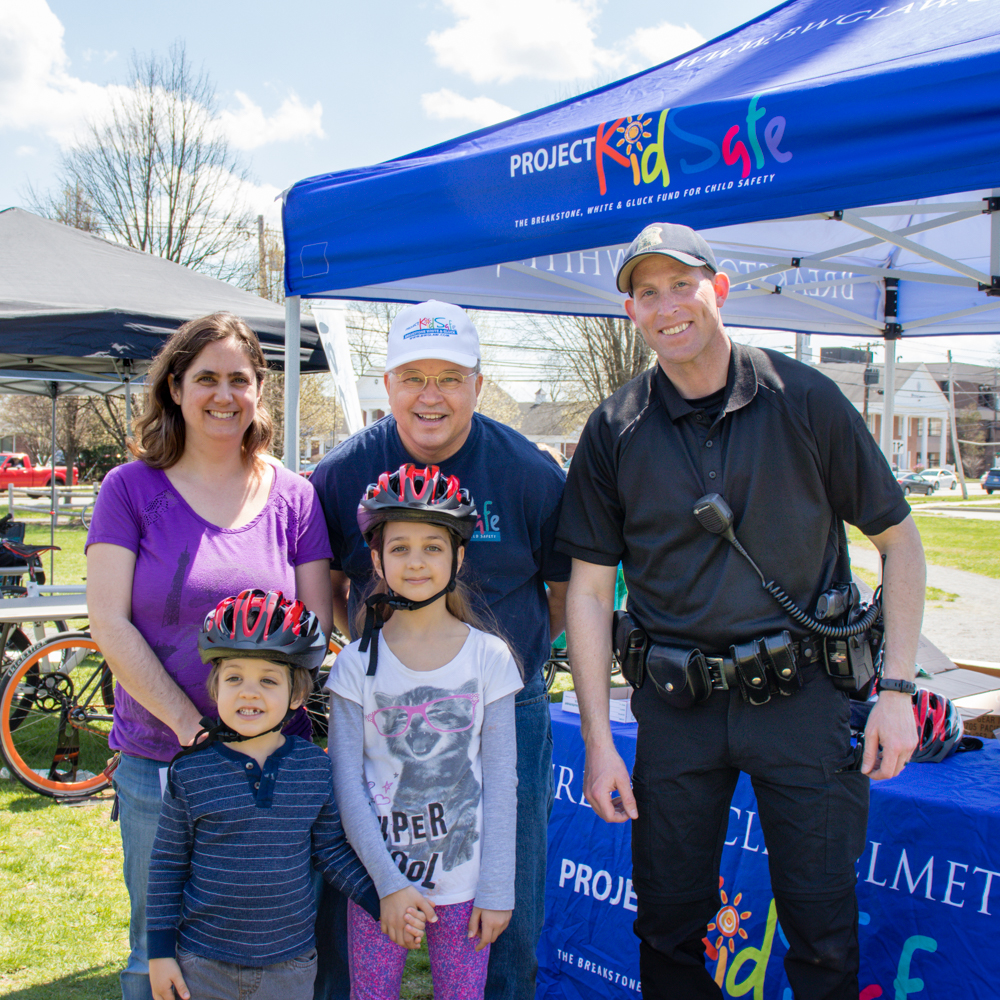 As National Bike Month ends, we finish a busy May for our Project KidSafe campaign. Six years have passed since we began our campaign and each year, Bike Month and Bay State Bike Week, get better and engage more people in Massachusetts. A few of our donations:
Framingham Earth Day. This event was held on April 28th. But it's always the unofficial start of Bike Month for us. This was our fifth year participating in Framingham Earth Day and donating bicycle helmets from our Project KidSafe campaign to the kids. Attorney David W. White and Framingham Police Officer Garrett Coffin fit 150 helmets over the first two hours of the event. The rain stayed away so this year, we got to enjoy being out on the Framingham Center Common. Dozens of vendors came out, including several organizations for cyclists. We have to add: this is always a worthwhile event for cyclists. Friends of the Natick Trails, the Natick Cochituate Rail Trail and the Friends of the Bruce Freeman Rail Trail participated, giving cyclists a way to learn about the latest developments before riding.
We want to offer a special thanks to Officer Coffin of the Framingham Police Department. Garrett comes out each year. He is patient, good with people and has to be one of the best bicycle helmet fitters in Massachusetts.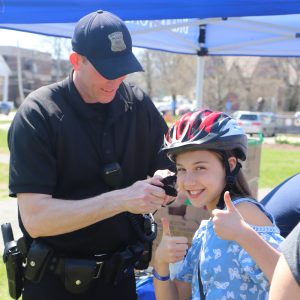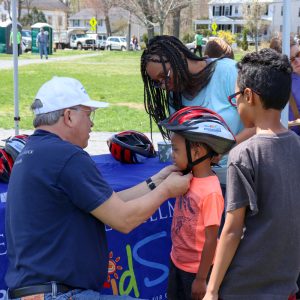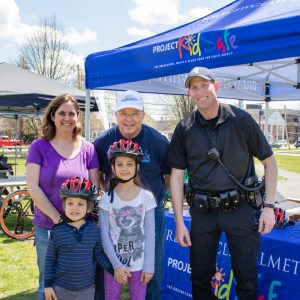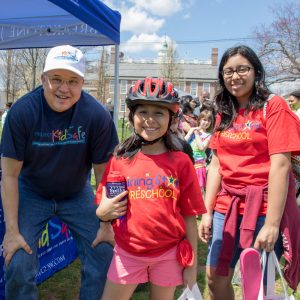 Clinton Community Safety Rodeo. On May 5th, we were pleased to donate bicycle helmets at the Community Safety Rode in Clinton. This is the second year the town of Clinton Park & Recreation Department has organized the event. We are told last year, many children showed up with bikes, but were unable to participate because they didn't have helmets. In Massachusetts, it's not just good sense to wear a helmet. It's required under the law for children (up to age 16). And as we said, it is important and good sense for all cyclists.