Posts Tagged '"property owners"'
Attorney Marc L. Breakstone was quoted in a front-page Massachusetts Lawyers Weekly article about common law liability for injuries caused by sidewalk defects. The current common-law standard dates back centuries and prohibits many plaintiffs from recovering compensation for injuries. But a recent Appeals Court ruling may have finally set the stage for change.
Attorney Breakstone welcomes the idea. "I think that the common law is a living body of principles that has to evolve as social conditions and the realities of life evolve," he said.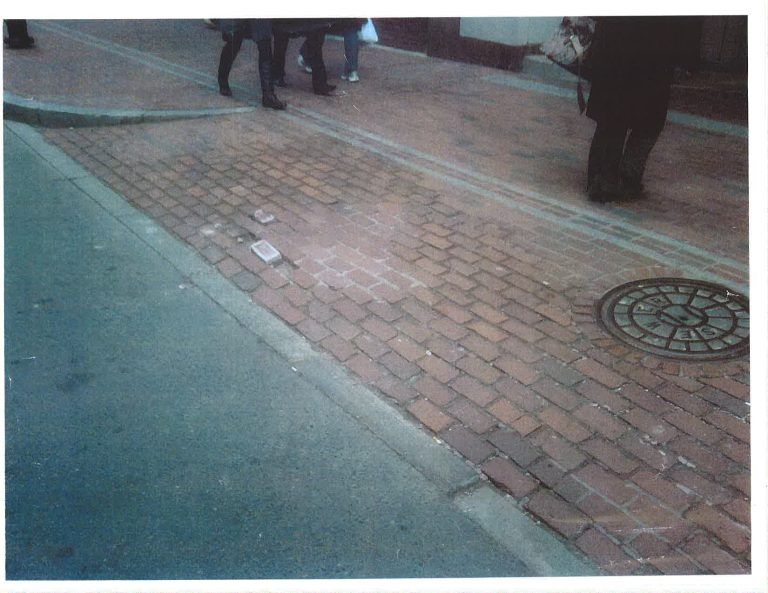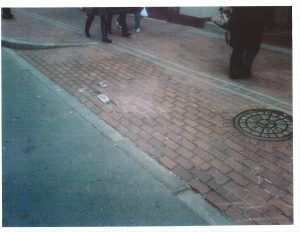 Earlier this month, the Appeals Court ruled in the case of Halbach, et al. v. Normandy Real Estate Partners, et al., concurring that a Superior Court judge had correctly granted summary judgment to the defendant, 100 & 200 Clarendon LLC, which operated, leased and maintained the John Hancock Tower and a neighboring garage in Boston.
The Appeals Court rejected the plaintiffs' argument that the defendant had been negligent in keeping the sidewalk free from defects and had failed to uphold their duty "to ensure a safe pedestrian walkway."
The Appeals Court said the plaintiffs were suggesting "an entirely new duty" not recognized by state common law. The Appeals Court further noted that there is no affirmative duty to inspect and repair public sidewalks or notify the city.
In Massachusetts, cities generally have limited liability of $5,000 for personal injuries and property damage from defective ways, which also leaves plaintiffs who are injured with limited remedy.
Next Steps
In 2009, a man fell on uneven sidewalk after leaving his office at the John Hancock Tower in Boston. He suffered a bilateral rupture of his quadriceps tendon. After the fall, the defendant, 100 & 200 Clarendon LLC, did make some repairs, with no attempt to seek reimbursement from the city of Boston.
The man and his wife filed a lawsuit in Suffolk Superior Court in February 2012 and filed a motion for summary judgment in January 2014.
Appeals Court Judge James R. Milkey wrote that "the plaintiffs have a more forceful case for … a change in the law than the majority opinion suggests."
The Supreme Judicial Court could now review the Appeals Court ruling and decide whether to extend a duty for sidewalks to private owners.
Attorney Breakstone told Massachusetts Lawyers Weekly this would be a "baby step for the evolution of our tort law." It is a widely accepted principle that businesses making a profit from the customers they attract onto their premises have to provide safe egress, he said.
In 2010, the Supreme Judicial Court decision in Papadopoulos v. Target Corp. abolished the common-law distinction between natural and artificial accumulation of snow and ice. In Massachusetts, property owners are now responsible for clearing all areas of their property under the standard of "reasonable care," regardless of whether they created the snow pile or if it naturally formed.
Read the full article on the Massachusetts Lawyers Weekly website. Subscription required for access.
About Attorney Marc L. Breakstone
Marc L. Breakstone has established a reputation as one of the top medical malpractice and personal injury lawyers in New England. His record-setting settlements and verdicts have earned him the distinction of being selected as one of the Top 100 Super Lawyers in New England and Top 100 Super Lawyers in Massachusetts. He has also been selected by his peers as one of the top medical malpractice plaintiff's lawyers in the Super Lawyer balloting. In 2002, Attorney Breakstone was honored as one of ten "Lawyers of the Year" by Massachusetts Lawyers Weekly. More on Marc Breakstone.
About Breakstone, White & Gluck
The Boston personal injury attorneys at Breakstone, White & Gluck have over 100 years combined experience handling personal injury and premises liability cases for those who have been seriously injured. If you have been injured, it is important to learn your rights. For a free legal consultation, contact us at 800-379-1244 or 617-723-7676 or use our contact form.

If you are a property owner, today is a good time to inspect your driveway and walkways. Even if you worked hard to clear all the snow yesterday, go out and take a second look. The deep freeze is setting in and more snow is forecast for tomorrow, creating the potential for slip and fall accidents.
Why is this important? In addition to making it easier for your family to come and go from your home, you have a duty to use reasonable care to clear snow and ice under Massachusetts law. If you neglect this, you could be liable for any injuries that result.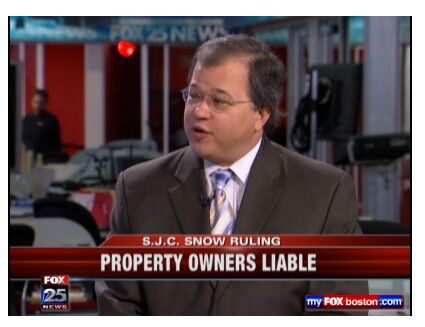 Massachusetts Law on Snow and Ice Removal The law for clearing your property is more strict than in past years. It changed in 2010, with the Massachusetts Supreme Judicial Court's decision in Papadopoulos v. Target Corporation, SJC-10529 (July 26, 2010). View TV interviews from 2010/2011 in which attorney David White explains the law.
Prior to then, property owners were liable for injuries sustained on what was known as "unnatural accumulations" of snow or ice. Examples of this are gutters leaking onto sidewalks or snow piled on sidewalks.
The state's high court changed the longstanding law so it falls in line with other states. Massachusetts property owners now have a responsibility to keep their premises in a reasonably safe condition and clear all snow and ice, whether it is a natural accumulation by Mother Nature or pushed there by a plow.
This law applies to homeowners as well as commercial property owners.
A few points to remember when it snows:
You have a responsibility to clear your driveway, sidewalks and other areas accessible to the public.
If you are using a snow blower, remember a shovel for narrow and hard-to-reach areas.
Do you have the physical ability and time to clear your snow this year? If not, consider contacting a snow removal company.
Cities have responsibility for clearing sidewalks, but some have ordinances requiring residents to clear their own. These include Boston, Worcester and Newton.
Safety
We all have to balance our legal responsibility to clear the snow with safety. It is hard work and tempting to take shortcuts at times. Remember a few basic safety rules. Do not start your snow blower in your garage or other covered areas. Before you shovel your driveway, clear your home's heating vents so carbon monoxide does not build up in your home. Then, make sure you dress in layers and take breaks as needed.
Related:
Snow removal law may face test, Boston Globe, Dec. 25, 2010.
Read More