Attorney Marc L. Breakstone was quoted in a front-page Massachusetts Lawyers Weekly article about common law liability for injuries caused by sidewalk defects. The current common-law standard dates back centuries and prohibits many plaintiffs from recovering compensation for injuries. But a recent Appeals Court ruling may have finally set the stage for change.
Attorney Breakstone welcomes the idea. "I think that the common law is a living body of principles that has to evolve as social conditions and the realities of life evolve," he said.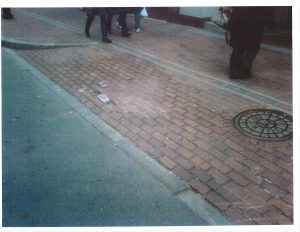 Earlier this month, the Appeals Court ruled in the case of Halbach, et al. v. Normandy Real Estate Partners, et al., concurring that a Superior Court judge had correctly granted summary judgment to the defendant, 100 & 200 Clarendon LLC, which operated, leased and maintained the John Hancock Tower and a neighboring garage in Boston.