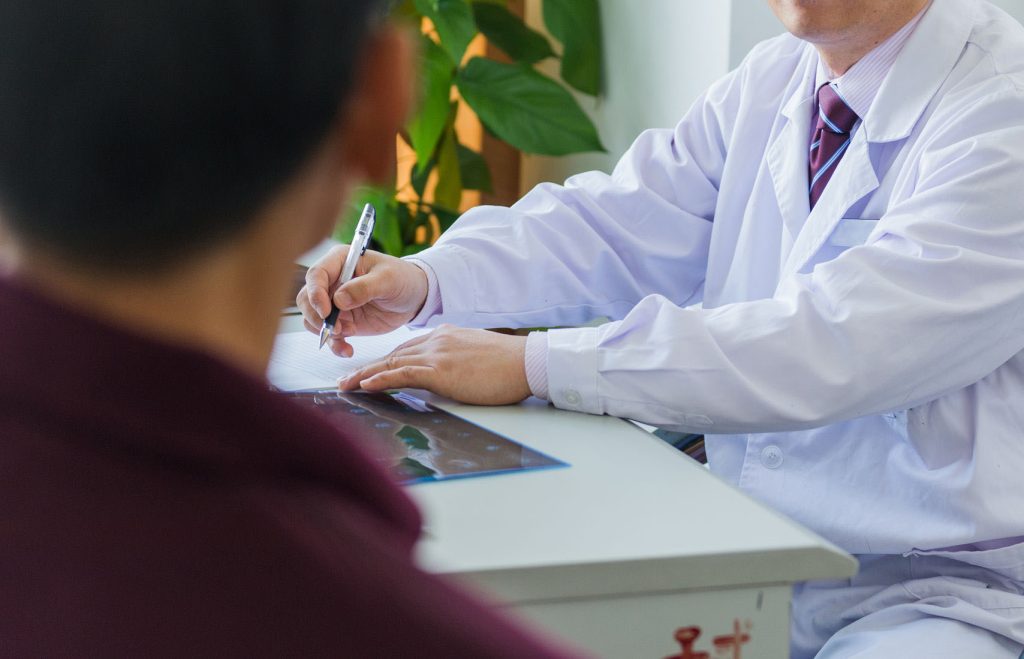 When you visit a hospital, you expect to be treated, then leave on your way to recovery. But two recent stories out of Massachusetts and Rhode Island should raise concern among patients. As medical malpractice lawyers, we hear about these stories too often, but the general public is not always informed.
When you book your next medical appointment or surgery, we urge to remember that any type of medical treatment is serious. Please take time to ask questions, even if you have to make an extra appointment with your doctor.
When you are admitted to the hospital for a day or overnight procedure, it is good practice to bring a relative or friend, someone who is familiar with your procedure and can ask nurses and doctors if something looks off-track. Have them carry a list of the medications you take daily in a notebook and show it to nurses. 
Have this person stay with you. If you are parent, stay with your child. You may have visited a hospital in the past for treatment and had a good experience, but medical mistakes and medication errors can still happen, especially in the summer. Each July, a new round of medical students head to hospitals to become interns. Meanwhile, like many of us, doctors and surgeons often take vacations. Make sure you understand who will be treating you before you arrive at the hospital. If your health allows, consider delaying your procedure a couple of months.
Rhode Island Hospital Medical Errors
On June 8, the state Department of Health announced it had entered into a consent agreement with Rhode Island Hospital, requiring the medical system to invest $1 million into patient safety initiatives following medical errors made in February and March. The hospital made errors in treating four patients.
In February, two patients underwent surgical procedures intended for someone else. In one case, a patient was mistakenly treated with a computed tomography angiography of the brain and neck. Meanwhile, another patient underwent an angiogram meant for someone else.
March brought more patient mix-ups and medical errors. On March 12, a patient underwent a spinal procedure on the wrong part of the spine. A few days later, the wrong patient received a mammogram.
Rhode Island Hospital has agreed to implement the recommendations of the Joint Commission, the national hospital accrediting body, and put new procedures in place. It also agreed to conduct faculty-wide training on patient identification and implementing procedures. An external compliance organization will provide monitoring and oversight for at least one year.
Boston Children's Hospital Medication Errors
In Massachusetts, Boston Children's Hospital has come under scrutiny for medication errors. A state and federal inspection report released this spring found three patients received the wrong medication last year and one died as a result.
The medication errors involved the antibiotic Zosyn and anesthetic Propofol. A nurse administered the Zosyn to a patient more than 12 hours too late. The patient developed an infection and died two days later. The two other patients were given overdoses of the Propofol. After the first overdose, hospital leaders proposed establishing new procedures for measuring doses, but no action was taken. Ten months later, another patient suffered an overdose.
In 2016, there were 47 medication errors that killed or seriously harmed patients at Massachusetts hospitals (Source: Boston Globe).
If You Have Been Injured by a Medication Error or Other Medical Mistake
Medical mistakes and medication errors are preventable. Doctors and hospitals have a responsibility to have procedures in place to prevent mistakes which could harm patients or cost them their lives.
Medication errors are common, even more so than shown by state data which only tracks the most serious errors. When someone dies unexpectedly in a hospital, it is critical to contact an experienced Boston medication malpractice lawyer who can investigate what happened and look at every step of treatment and the full medical records.
At Breakstone, White & Gluck, our lawyers specialize in handling medical malpractice claims on behalf of victims and their families. Our lawyers have been consistently recognized by Super Lawyers and U.S. News-Best Lawyers for our work in the area of medical malpractice. 
For a free legal consultation, contact us today at 800-379-1244 or 617-723-7676 or use our contact form.
Protect Yourself

If you are about to have a procedure, take advantage of the Internet. Patients now have a wealth of information available to them online. To learn more about patient safety, read this blog.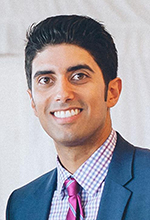 By Reza Breakstone
In an important victory for an injured mother, the Appeals Court permitted a plaintiff's negligence claim to survive a motion for summary judgment, overturning a Superior Court judge's holding that the recreational use statute barred recovery.
Background
On January 14, 2016, the Appeals Court in Amaral v. Seekonk Grand Prix Corp., No. 13-P-1848, slip op. (Mass. App. Ct. Jan. 14, 2016) overturned the decision of a Superior Court judge which immunized a business from liability for personal injuries under the recreational use statute, M.G.L. c. 21, § 17C(a): "Public use of land for recreational, conservation, scientific educational and other purposes; landowner's liability limited; exception."
The question on appeal arose when summary judgment was granted to the defendant, Seekonk Grand Prix Corp., a go-cart, mini-golf, bumper car, and arcade business, which was sued by a mother who was injured on their premises.
The defendant argued to the Superior Court judge that the mother was watching her two sons drive go-carts, which constituted a recreational activity, when she was injured on the premises. Specifically, a little girl drove through a fence and struck the plaintiff causing a number of injuries including a pulmonary embolism that resulted from a blood clot in her leg. The defendant noted that the mother did not pay a fee to be on the premises to watch her children drive go-carts and was thus barred from recovery under the recreational use statute.
The Superior Court judge, citing case law indicating that the statute provided immunity from liability when a landowner did not impose a charge or fee for an injured plaintiff's recreational use of the land, agreed, and granted the defendant summary judgment. See Seich v. Canton, 462 Mass. 84, 85-86 (1997) (holding municipality's fee to defray expenses for participation in a basketball league did not constitute fee for public use of town land; thus, parent who was injured in a slip and fall while attending daughter's basketball game was barred from action against town); Whooley v. Commonwealth, 57 Mass. App. Ct. 909, 910 (1997) (barring plaintiff from recovery for slip and fall at hockey rink under recreational use statute because she had free use of the rink for the recreational purpose of spectating her grandson's hockey game and she failed to show evidence that grandson's hockey team in fact paid for its use of the rink).

Recreational Use Statute
The Massachusetts recreational use statute provides that those who make their land available to the public for "recreational . . . purposes without imposing a charge or fee therefor, . . . shall not be liable for personal injuries. . . sustained by such members of the public . . . in the absence of wilful, wanton, or reckless conduct by [the landowner]." M.G.L. c. 21, § 17C(a).
On the other hand, § 17C(b) states that "[t]he liability of any person who imposes a charge or fee for the use of his land by the public for the purposes described in subsection (a) shall not be limited by any provision of this section. For the purposes of this section, 'person' . . . shall include, without limitation, . . . [a] corporation, company or other business organization . . . ."
No Definitive Definition of Recreational Use
The Appeals Court in Amaral noted that the term "recreation" was not defined by statute, nor had it ever been defined by the Supreme Judicial Court. Dicta in Catanzarite v. Springfield, 32 Mass. App. Ct. 967, 967 (1992) construed the term "recreation" to include "passive pursuits, such as watching baseball," but the Supreme Judicial Court "prefaced this remark by stating that it had 'never defined the term.'" At least one other Appeals Court case cited the dicta in Catanzarite but "in a manner that leaves in some doubt its own views of the principle." Nantasket Beachfront Condos. LLC v. Hull Redev. Authy., 87 Mass. App. Ct. 455, 465 n.13 (2015).
Appeals Court Decision: Mother's Use Was Neither Recreational Nor Free
On appeal, the Appeals Court noted that the plaintiff's presence on the property was not for a recreational purpose: she was a parent who accompanied minor children, purchased tickets for their use of go-carts, and remained to supervise them. In essence, the plaintiff was using the facility for the recreation of her children, and she paid for that use by purchasing tickets.
The court reasoned that application of the recreational use statute's immunity provision would undermine the very purpose of the statute: "to encourage landowners to permit broad public free use of land for recreational purposes by limiting their obligations to lawful visitors under the common law." Furthermore, the court noted that the mother purchased the tickets for use of the go-carts, tickets which she could have conceivably used herself.
Because the plaintiff was charged a fee for her particular use of the land, her use was not free. Nor was her activity–monitoring her minor children while they drove go-carts–recreational in nature. Therefore, summary judgment was not appropriate. The judgment of the Superior Court was vacated and the case remanded for further proceedings consistent with the Appeals Court's decision.
Conclusion
Individuals should be mindful that their use of land designed for public recreational use, free of charge, comes with the caveat that the landowner may not be responsible for any personal injury absent wanton, willful, or reckless conduct. Always proceed with caution when engaging in pickup sports games, or recreational activities that could lead to personal injuries. If you or someone you know has been injured, do not hesitate to contact the attorneys at Breakstone, White & Gluck, PC of Boston for a free consultation.
About Reza Breakstone


Reza Breakstone joined Breakstone, White & Gluck as an associate in 2015.  Reza has earned a reputation as a tough and tenacious litigator helping both individuals who have been personally injured and burgeoning companies who have had insurance and contract disputes. After law school, Reza joined the Boston office of Mintz Levin, where his practice encompassed complex business litigation, federal antitrust defense, and securities litigation.

While at Mintz Levin, Reza received a fellowship to serve as an Assistant District Attorney with the Suffolk County District Attorney's Office, working out of the West Roxbury Division of the Boston Municipal Court. In this year-long fellowship position, he prosecuted a wide range of criminal offenses and gained valuable in-court and trial experience having tried seventeen cases before a judge or jury, and securing convictions in a majority of his trials before a jury. Read his bio.