Posts Tagged 'Windsor Street Care Center'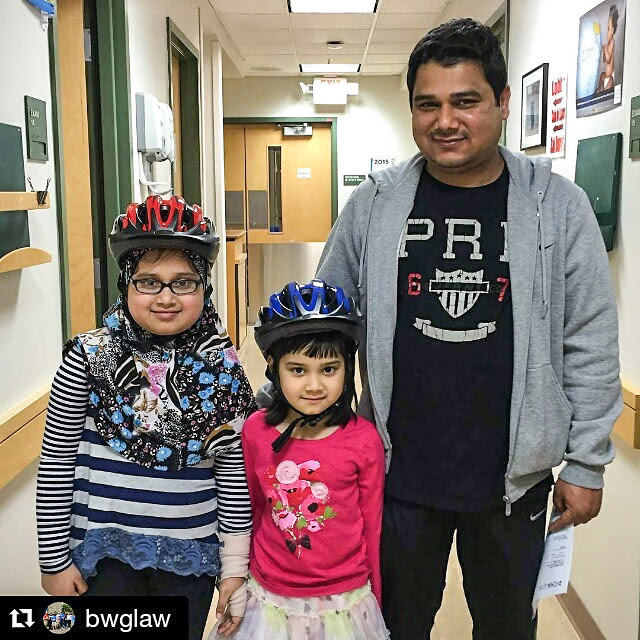 As part of our Project KidSafe campaign, Breakstone, White & Gluck recently made two donations to help children in Boston and Cambridge ride their bicycles safely.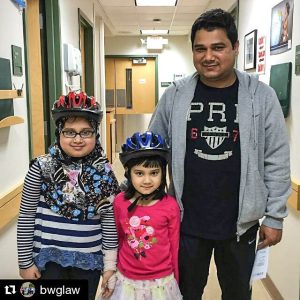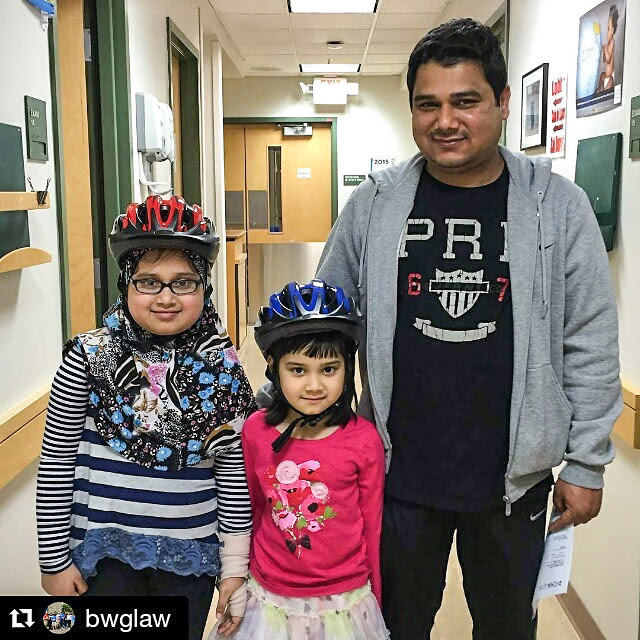 Windsor Street Care Center
Breakstone, White & Gluck was pleased to donate 100 bicycle helmets to the Windsor Street Care Center in Cambridge. This is the second year we have partnered with the center. Doctors and staff give the helmets to children who need one, while also showing parents and older children how to properly fit the helmets themselves.
Haynes Early Education Center
Breakstone, White & Gluck was also pleased to donate 75 bicycle helmets for the Healthy Families Event at Haynes Early Education Center, which is part of the Boston public school system. The school, which is located in Roxbury, serves children in kindergarten and grade 1. The Healthy Families Event was held in late March to provide families with safety information before the Spring cycling season.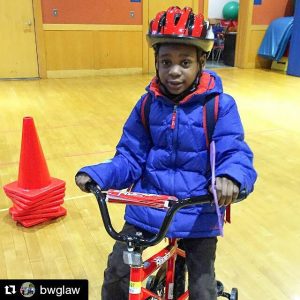 The Importance of Bicycle Helmets
Breakstone, White & Gluck cares about the safety of cyclists. Since 2013, our law firm has donated over 10,000 bicycle helmets to children in eastern Massachusetts through our Project KidSafe campaign.
Our goal is to encourage children to wear bicycle helmets starting early. Wearing a bicycle helmet is a simple and effective way to protect a cyclist from a head injury. But the key is the helmet must be in good condition and properly fit. Parents also play a critical role, by wearing a bicycle helmet to set a good example for their children.
Massachusetts law requires any person 16 years old or younger riding a bicycle to wear a helmet. By wearing a helmet, cyclists can reduce their chance for head injury by 50 percent, according to the Insurance Institute for Highway Safety. Other studies have found bicycle helmets have an even greater impact in protecting children from falls or bicycle accidents.
About Breakstone, White & Gluck
Breakstone, White & Gluck is a Boston personal injury law firm which is committed to the safety of all bicyclists in Massachusetts. We have over 100 years combined experience representing bicyclists injured by the negligence of others. If you, or a member of your family, has been injured in a bicycle incident, please feel free to contact us for a free legal consultation at 800-379-1244 or 617-723-7676 or use our contact form. Thank you and RIDE SAFE!