As part of our Project KidSafe campaign, Breakstone, White & Gluck recently made two donations to help children in Boston and Cambridge ride their bicycles safely.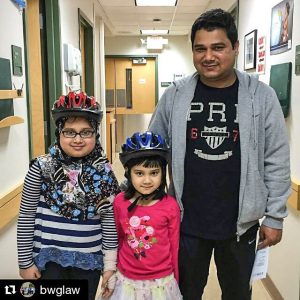 Windsor Street Care Center
Breakstone, White & Gluck was pleased to donate 100 bicycle helmets to the Windsor Street Care Center in Cambridge. This is the second year we have partnered with the center. Doctors and staff give the helmets to children who need one, while also showing parents and older children how to properly fit the helmets themselves.