Posts Tagged '"Vision Zero"'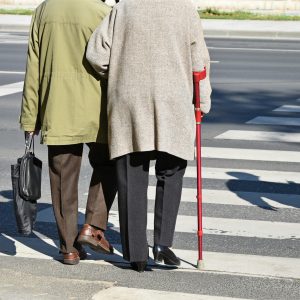 The Boston Herald has renewed concerns about pedestrian safety with a report that nine pedestrians were hit in Boston on the same day.
On Tuesday, January 17th, the city saw its worst day for pedestrian accidents since at least June 2015, according to a Herald analysis. The first pedestrian accident occurred at a McDonald's restaurant on Massachusetts Avenue in the South End. This accident occurred shortly after 9:30 a.m. The other eight accidents occurred between 4:30 p.m. and about 9 p.m., in Dorchester, Jamaica Plain, Roxbury, Brighton and Hyde Park.
Pedestrian Accidents: The Numbers
Pedestrian accidents are a concern for everyone on the roads. In Massachusetts, we do a lot of walking. According to WalkBoston, more than 10 percent of all trips in Massachusetts are taken on foot (this is more than 40 percent greater than the national average).
When it comes to work, 12 percent of Massachusetts residents commute by walking. The number is higher in some communities. In Cambridge, 24 percent of residents walk to work.
According to the Boston Herald, pedestrian injuries are on the rise in Boston. In 2016, 904 pedestrians were injured in crashes, a 15 percent increase over 2015. Twelve pedestrians died in 2016, up from nine in 2015.
Mayor Marty Walsh has formed a Vision Zero task force with a goal of eliminating fatal and serious traffic fatalities in Boston by 2030. As part of the Vision Zero work, the city lowered its default speed limit from 30 mph to 25 mph in early January. The change does not impact state-owned roads. If you live or work in Boston, learn more about Boston's speed limit change.
Pedestrian Safety Tips

Use Sidewalks. The sidewalk is the safest place for pedestrians. If no sidewalks are available, walk on the left side, against traffic so that drivers have a chance to make eye contact with you.

At Night. Carry a flashlight and wear a reflective safety vest if you walk at night or in the early morning.

Use Crosswalks and Traffic Signals. Use crosswalks and press the Walk button when available. Drivers are required to stop for you under Massachusetts law. Other cars are not allowed to pass the stopped vehicle.

Pay Attention to Safety Alerts. Winter is a harsh time for pedestrians. Pay attention to safety alerts and travel warnings from the State of Massachusetts, the MBTA, public schools, communities and your employers.

Beware of Snowbanks and Snowplows. Tall snowbanks obstruct the view between drivers and pedestrians. Wear a neon safety vest if you must walk in travel in these areas and pay attention to traffic. After a storm, expect to see snowplows on streets and working in parking lots. Take it slow.

Beware of Construction Areas. Areas such as North Station in Boston are now much harder for pedestrians to travel due to construction. Pay attention to notices about construction schedules and avoid building activity and construction workers whenever possible.

Watch for Cars Backing Up. Pedestrian accidents can happen when drivers neglect to check for pedestrians as they pull out of a parking space or a driveway. Watch out for these drivers and stop to let them back out.
From Breakstone, White & Gluck's Experience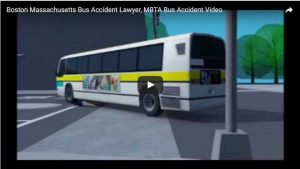 Our attorneys have over 100 years combined experience representing pedestrians who have been injured by the negligence of drivers and defective roadway conditions. Our law firm represented one pedestrian who was struck by a MBTA bus in a crosswalk in 2005. The pedestrian suffered serious injuries and required amputation of her right leg. The case went to trial and was appealed by the MBTA. The final award was $7.1 million for our client. See the re-enactment video we prepared for trial. It shows one way pedestrians can be put at serious risk.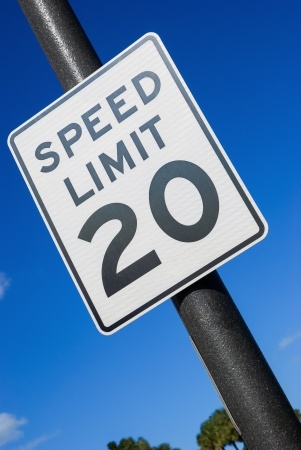 Good news for pedestrians and cyclists: the City of Boston plans to lower speed limits to 20 MPH in some neighborhoods. Officials will also advocate to lower Boston's default speed limit to 25 MPH.
Mayor Marty Walsh released the city's Vision Zero Action Plan last week, including the Neighborhood Slow Streets Program, which will be launched in 2016. A pilot program will introduce traffic calming measures and a 20 MPH speed limit to the Talbot-Norfolk Triangle in Dorchester and the Stonybrook neighborhood in Jamaica Plain. The full program will be launched later in the year and residents across the city can apply.
The default speed limit on local roads in Massachusetts is 30 MPH. The Massachusetts State Legislature must approve any change and it has not acted on past bills. The Metropolitan Area Planning Council, a proponent of the change, has said lowering the speed limit would prevent 2,200 car crashes, 18 fatalities and 1,200 injuries across the state each year. Some $210 million would be saved in medical payments and lost work.
In 2014, Boston Emergency Medical Services treated two to three people each day due to pedestrian and bicycle accidents.
Earlier this year, Mayor Walsh announced Boston would adopt Vision Zero to eliminate traffic fatalities and injuries by 2030. The far-reaching plan includes many infrastructure and technology changes, from the implementation of smart parking meters to building protected bike lanes in crash-ridden areas and better data collection among city departments.
Boston joins other cities around the world in adopting Vision Zero initiatives. The first was adopted in Switzerland nearly 20 years ago. In recent years, New York City, San Francisco and Chicago have adopted plans.
New York lowered its default speed limit from 30 MPH to 25 MPH last year and San Francisco city supervisors began discussing a 20 MPH speed limit last winter.
Read More