Posts Tagged 'U.S. pedestrian fatalities'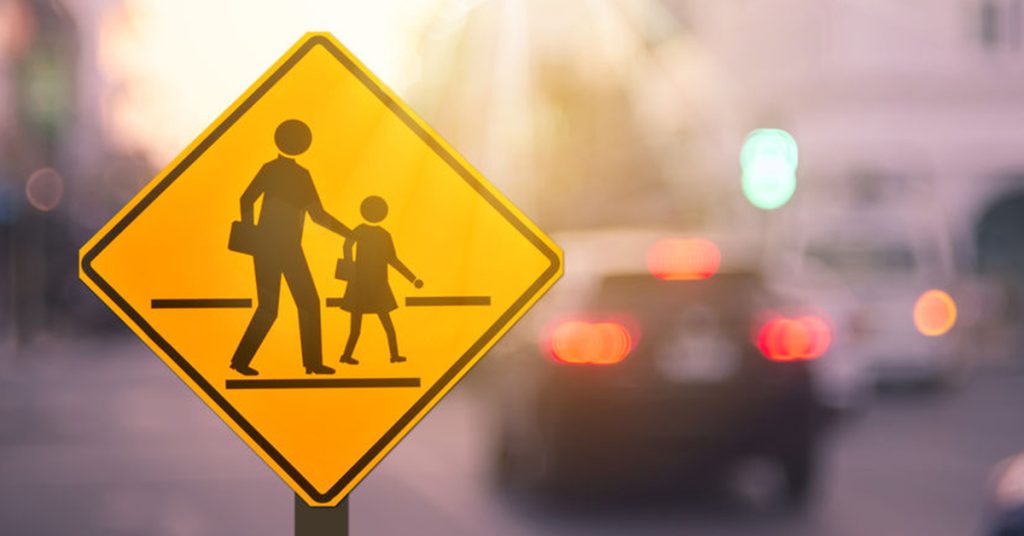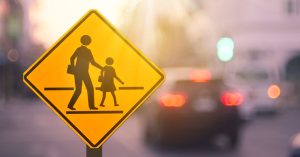 Less traffic did not mean fewer pedestrian accidents in the early months of the pandemic. In fact, preliminary traffic data shows there was roughly the same number of fatal pedestrian accidents in the first half of 2020 compared to the same period of 2019.
However, because there were fewer cars out, the Governor's Highway Safety Association (GHSA) is actually projecting a 20 percent increase in the pedestrian fatality rate per one billion miles traveled, according to the report, "Pedestrian Traffic Fatalities by State: 2020 Preliminary Data."
According to the data analysis, 2,957 pedestrians were killed in motor vehicle crashes during the first half of 2020. This is 6 more pedestrians than the same period of 2019, when the calculation included more vehicles on the road.
If trends continue, 2020 could end up having a record rate of fatal pedestrian accidents, despite having fewer cars on the road.
How much less traffic? The Federal Highway Work Administration reported a 16.5 percent decrease in traffic on all roads and streets in 2020. Here in Massachusetts, MassDOT reported an immediate 50 percent reduction in traffic volumes in April 2020. Massachusetts traffic volumes were still 20 percent lower than normal in September 2020, according to our past blog on COVID-19 traffic conditions in Massachusetts.
Larger Trend of Pedestrian Fatalities
For years, pedestrian fatalities have been on a dangerous rise in the U.S. Prior to COVID-19, pedestrian traffic fatalities stood at the highest levels since 1990. There was a striking 46 percent increase in these accidents from 2010 to 2019, according to the GHSA. In 2019, pedestrian traffic fatalities accounted for roughly 17 percent of all traffic deaths.
How Many Pedestrian Fatalities Occurred in Massachusetts During COVID-19 in 2020?
In preliminary data, Massachusetts reported 17 pedestrian fatalities in the first half of 2020, compared to 32 from January to June 2019.
Massachusetts was one of 20 states, along with Washington D.C., which reported a decrease in the actual number of pedestrians who were killed in car accidents or crashes involving trucks, SUVs and other vehicles.
In 27 other states, the number of pedestrian fatalities in car accidents and truck crashes increased.
Notably, more than half of all pedestrian fatalities happened in seven of the most populous states, including Arizona, California, Florida, Georgia, New York, North Carolina and Texas.
Contributing Factors in the Rising Number of Pedestrian Fatalities
The GHSA cited several trends in these fatalities, including drivers who sped down open roads simply because there was less traffic.
Distraction and fatigue also contributed to many pedestrian crashes, including when drivers were negligent and failed to stop at an intersection or stay within the marked lane. In Massachusetts, the new hands-free cell phone law took effect in April 2020 but the impact was effectively delayed by Covid-19.
In addition, the report touched on the trend of drivers choosing light trucks and SUVs more often. In 2019, sales of light trucks and SUVs far outpaced passenger vehicles. The larger vehicles accounted for 72 percent of all auto sales.
Pedestrians are still more likely to be injured by a driver in a passenger car. However, over the past 10 years, there has been a 69 percent increase in SUV accidents resulting in pedestrian fatalities.
With larger frames, SUVs have a unique front-end design which is particularly threatening to pedestrians. In a pedestrian SUV crash, the grill can strike a pedestrian's pelvis or chest at nearly the same time the vehicle's bumper hits the lower extremities, increasing the force of the impact.
Free Legal Consultation – Boston Pedestrian Accident Attorneys
At Breakstone, White & Gluck, our pedestrian accident lawyers are committed to fighting for the rights of those injured or killed by a driver's negligence or wrongdoing. We have represented clients after pedestrian accidents in Boston, Cambridge and throughout Massachusetts. Our attorneys have recovered significant awards, including:
$7.1 million for our client was who hit by an MBTA bus in a South Boston crosswalk
$2.15 million for the estate of our client who was hit and killed in a parking lot, which was not equipped with pedestrian safety bollards
$1.375 million for our client who was hit by a speeding MBTA bus in Roxbury
If you or a family member has been injured in a pedestrian crash, learn your legal rights. For a free legal consultation, contact Breakstone, White & Gluck at 800-379-1244 or 617-723-7676 or use our contact form.