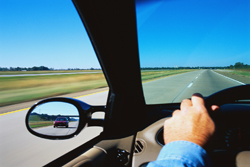 Attention is on seat belts and occupant protection as the National Highway Traffic Safety Administration (NHTSA) observes National Teen Driver Safety Week from October 16 through October 22.
Each year, the NHTSA hosts this week to educate the public on protecting teens behind the wheel.
The NHTSA reports teenage drivers and passengers are the least likely to wear seat belts. But seat belts are one of the most effective ways to travel safe. Most people who die in motor vehicle accidents are vehicle occupants, many of whom were not wearing seat belts. Less than 25 percent of traffic accident fatalities are pedestrians, bicyclists and motorcyclists, according to the NHTSA.
By contrast, in 2006 seat belts saved over 1,5000 lives nationwide among passengers over 4 years old, according to the NHTSA.
The NHTSA urges parents and teens to practice safety through seat belt use, by following graduated licensing laws, developing parent-teen contracts and avoiding alcohol consumption.
Massachusetts Junior Operator Law. Many states have implemented graduated licensing laws to place restrictions on teen driving. Under the Massachusetts Junior Operator Law, in the first six months of holding a license, operators under 18 cannot drive with another passenger under 18 years old. The lone exception is they can drive with a sibling as passenger. Teen drivers are also not allowed to drive between 12:30 a.m. and 5 a.m.
Parent-teen contracts. There is strength in a parent-teen contract when it comes to setting expectations. Contract forms are available from many insurance companies, auto clubs, state offices or you can develop your own. Click here for a parent-teen contract produced by the state of Massachusetts.
Address all areas of concern, including seat belt use, how many passengers are allowed in the car and how late teens can drive. This is important even if the state's junior operator law covers all of your concerns. The contract is between you and your teenager to create an extra level of accountability.
Alcohol. While teens are below the minimum drinking age, they carry the greatest risk for death in an alcohol-related crash. In 2006, 31 percent 15- to 20-year-old drivers involved in fatal crashes had been drinking. This increases the importance of no-tolerance and accountability among parents, teachers, sports coaches and other respected adults.
Continue reading