Posts Tagged '"teen driving"'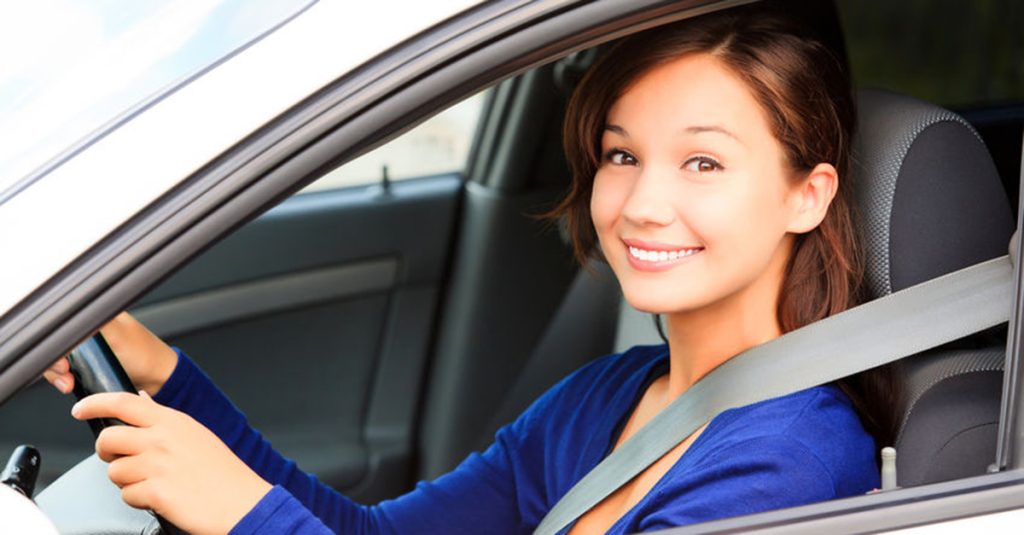 Teen Driver Safety Week is Oct. 18-24, 2020. Breakstone, White & Gluck is sharing articles to encourage parents and teens to discuss safe driving decisions.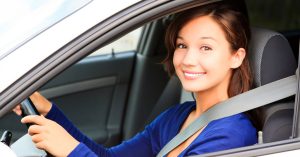 Seat belts are a simple step for safety. As a parent, you probably remind your child to buckle their seat belt before each ride. But when your teen becomes a licensed driver, you won't always be there. Still, what you say matters. Teens are twice as likely to wear a seat belt as a driver or passenger when parents set rules and monitor their driving behavior, according to the Teen Driver Source website, which is operated by the Children's Hospital of Philadelphia.
Tell your teen you expect them to wear a seat belt whenever they travel in a motor vehicle. This includes when they drive and when they are traveling as a passenger. As a second step, put this in writing. Find a teen driving safety agreement with your teen and state this is one of your expectations. If you catch your teen driving without their seat belt, you can step back their access to the keys until you have a discussion.
Seat belts are required by law. Wearing a seat belt is required by law in Massachusetts. Drivers and their passengers must both wear seat belts.
Seat belts protect against deadly force. The goal isn't to scare your teen. But the reality is cars, trucks and other vehicles are heavy and powerful machinery. We all need to wear seat belts to protect against the potential force of a car crash.
Seat belts reduce the risk of fatal injury to front seat passengers by 45 percent, according to Teen Driver Source. They also reduce the risk of moderate to critical injury by 50 percent.
Seat belts also reduce the risk of ejection from the vehicle. Those who do not wear seat belts are 30 times more likely to be ejected from a vehicle during a traffic crash, according to Teen Driver Source. When a person is ejected from their vehicle, they are more likely to die in a crash. This was the case for 3 out of 4 people.
How seat belts prevent injuries. Seat belts are designed to spread crash forces across the stronger bony parts of the body, including the shoulders, rib cage and pelvis, according to the Institute for Highway Safety (IIHS). They are also designed to prevent occupants from being ejected from a vehicle.
Drivers and passengers should all wear seat belts – to protect themselves and each other. If there is an accident and one of the vehicle's occupants is not wearing one, they could be ejected and increase the risk of injury to others in the vehicle.
In a frontal crash, drivers and front passengers are left at an increased risk for injury if the back-seat passengers are not wearing seat belts. Exposure to unbelted occupants increases the risk of injury or death to other vehicles by 40 percent, according to the IIHS.
More People Are Wearing Seat Belts in Massachusetts
The good news is more people appear to be wearing seat belts in Massachusetts. In 2018, the state conducted a seat belt usage observation study, reporting 81.58 percent of drivers and front outboard passengers were observed to be wearing seat belts. This was 7.9 percentage points over the year before and the highest ever observed rate in Massachusetts.
To reach this number, the state observed 28,265 drivers and front outboard passengers in 24,2145 vehicles at 147 observation locations. You can learn more by reading the study.
According to the IIHS and other organizations, states with primary enforcement seat belt laws have higher seat belt use rates. In 2019, the IIHS reported states with primary enforcement laws saw 91 percent seat belt use compared to 86 percent. Massachusetts has a secondary enforcement seat belt law, meaning police can stop drivers for traffic violations, then issue citations for failure to wear seat belts. But police cannot stop drivers just because they are not wearing seat belts.
If you are parent or teen, we hope this is good background information. The point is you should wear your seat belt every time you ride – and encourage others to do the same.
Free Legal Consultation – Boston Personal Injury Lawyers
With more than 100 years combined experience, Breakstone, White & Gluck fights for the rights of those injured by the negligence or wrongdoing of others. Our personal injury attorneys specialize in the handling of car accidents, truck accidents and bus collisions in the Boston area. If you have been injured, learn your legal rights. For a free legal consultation, call our attorneys at 800-379-1244 or 617-723-7676. You can also use our contact form.
To learn more about teen driving safety and other topics, please visit our Project KidSafe campaign page.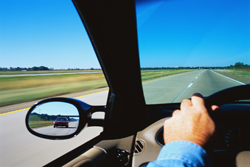 Attention is on seat belts and occupant protection as the National Highway Traffic Safety Administration (NHTSA) observes National Teen Driver Safety Week from October 16 through October 22.
Each year, the NHTSA hosts this week to educate the public on protecting teens behind the wheel.
The NHTSA reports teenage drivers and passengers are the least likely to wear seat belts. But seat belts are one of the most effective ways to travel safe. Most people who die in motor vehicle accidents are vehicle occupants, many of whom were not wearing seat belts. Less than 25 percent of traffic accident fatalities are pedestrians, bicyclists and motorcyclists, according to the NHTSA.
By contrast, in 2006 seat belts saved over 1,5000 lives nationwide among passengers over 4 years old, according to the NHTSA.
The NHTSA urges parents and teens to practice safety through seat belt use, by following graduated licensing laws, developing parent-teen contracts and avoiding alcohol consumption.
Massachusetts Junior Operator Law. Many states have implemented graduated licensing laws to place restrictions on teen driving. Under the Massachusetts Junior Operator Law, in the first six months of holding a license, operators under 18 cannot drive with another passenger under 18 years old. The lone exception is they can drive with a sibling as passenger. Teen drivers are also not allowed to drive between 12:30 a.m. and 5 a.m.
Parent-teen contracts. There is strength in a parent-teen contract when it comes to setting expectations. Contract forms are available from many insurance companies, auto clubs, state offices or you can develop your own. Click here for a parent-teen contract produced by the state of Massachusetts.
Address all areas of concern, including seat belt use, how many passengers are allowed in the car and how late teens can drive. This is important even if the state's junior operator law covers all of your concerns. The contract is between you and your teenager to create an extra level of accountability.
Alcohol. While teens are below the minimum drinking age, they carry the greatest risk for death in an alcohol-related crash. In 2006, 31 percent 15- to 20-year-old drivers involved in fatal crashes had been drinking. This increases the importance of no-tolerance and accountability among parents, teachers, sports coaches and other respected adults.
Read More