Posts Tagged '"Boston motorcycle accident lawyer"'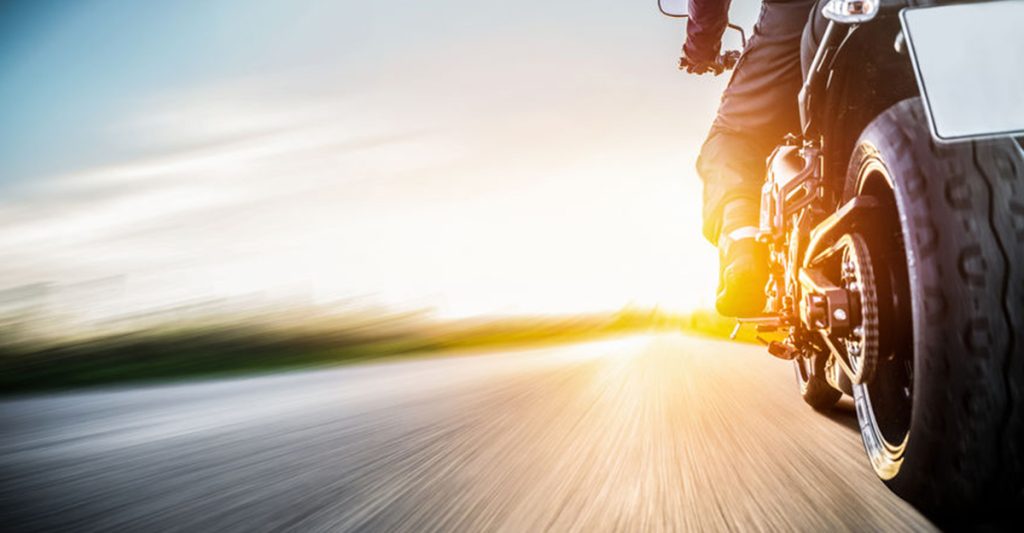 May is Motorcycle Safety Awareness Month and Massachusetts has to observe with more caution this year. 
The number of fatal motorcycle crashes rose across the state last year. So did the number of fatal motor vehicle accidents, even as traffic volumes fell statewide with COVID-19. State officials say drivers were speeding down open roads and when accidents happened, they were more likely to be fatal.
Statewide, the number of motor vehicle fatalities increased more than 2 percent, from 336 deaths in 2019 to 345 deaths in 2020, according to MassDOT Crash Data as of May 10, 2021. While there were fewer pedestrian fatalities, the state saw a notable increase in both motorcycle and bike accident fatalities. Motorcycle fatalities increased 20 percent, from 48 fatalities in 2019 (including 46 motorcycle operators and 2 passengers) to 58 motorcycle fatalities last year (55 motorcyclists and 3 passengers). MassDOT also reported 10 fatal bicycle crashes last year, a 100 percent increase over 2019.
Because drivers traveled fewer miles last year, the traffic fatality rate climbed much more than the actual numbers across the country. At Breakstone, White & Gluck, we encourage drivers to refocus and work to travel safely near motorcyclists. We share these safety tips from the National  Highway Traffic Safety Administration (NHTSA):
Motorcycle Safety Tips for Massachusetts Drivers
Motorcyclists Have the Same Rights. Drivers must share the road with motorcyclists. Motorcyclists have the right to travel in the traffic lane and even pass your vehicle, when it is safe to do so. They also have to obey the same traffic signs and signals. You can reduce the risk of causing a motorcycle accident by giving riders extra room and slowing down on your approach.
Recognize a Motorcycle's Size. Appreciate the difference between a motorcycle and a motor vehicle. Motorcycles may weigh several hundred pounds. An SUV may weigh in at 5,000 to 6,000 pounds. Commercial vehicles carry many times this.
Use Your Mirrors and Look for Motorcyclists. Use your mirrors when you drive. Assume you will be sharing the road with motorcyclists, as well as cyclists and pedestrians. 
Use Your Turn Signals. Activate your turn signal early enough so motorcyclists know you intend to turn.
Never Trust Motorcycle Blinkers. On the other hand, never trust a motorcyclist's blinkers. Motorcycles may not have self-canceling turn signals. If a motorcyclist forgets to turn their signal off, it may continue blinking. When you approach an intersection and come up behind a motorcyclist, wait until you are certain of their plans to avoid causing a motorcycle turn collision.
Commit Not to Pick Up Your Cell Phone. By committing to this, you are in a better position to safely respond to motorcyclists and other traffic.
Safety Tips for Massachusetts Motorcyclists
If you are a motorcyclist, May is a good time to check in on safety fundamentals.
Check Your Helmet. The best way to protect yourself is to wear a motorcycle helmet. The NHTSA offers tips for choosing a motorcycle helmet. 
Review Your Auto Insurance. Take a moment to review your auto insurance policy. Another driver may be responsible for your injuries. But the reality is many drivers operate illegally without auto insurance or only purchase the state's minimum coverage requirements. It is important for you to consider this as you purchase auto insurance. Ask your auto insurance agent for help and read our article on optional auto insurance coverages for Massachusetts motorcyclists.
Sign Up for Motorcycle Training. The Registry of Motor Vehicles offers the Massachusetts Rider Education Program at motorcycle schools across the state. Training classes are designed for all skill levels. At training classes, you have the opportunity to learn and sharpen your skills. You may also qualify for a discount on your auto insurance, savings you can use to buy more coverage.
What to Do If You Are Injured in A Motorcycle Crash
When a driver hits a motorcyclist, victims usually suffer serious and life-threatening injuries. At Breakstone, White & Gluck, we understand a motorcycle crash is devastating and emotional. The motorcyclist, along with their family members, needs guidance from an experienced motorcycle accident lawyer. We have the experience you need at Breakstone, White & Gluck. Read about our past results for clients in motorcycle accident cases.
Contact Breakstone, White & Gluck for a free legal consultation to learn your rights. Our attorneys will review the facts of your case with you and explain if you have a potential claim against another driver. If you have been injured by a commercial truck, it is even more important to contact an experienced lawyer to oversee the full investigation from the start. 
For a free legal consultation, contact our Boston motorcycle accident lawyers at 800-379-1244 or 617-723-7676. You can also use our contact form.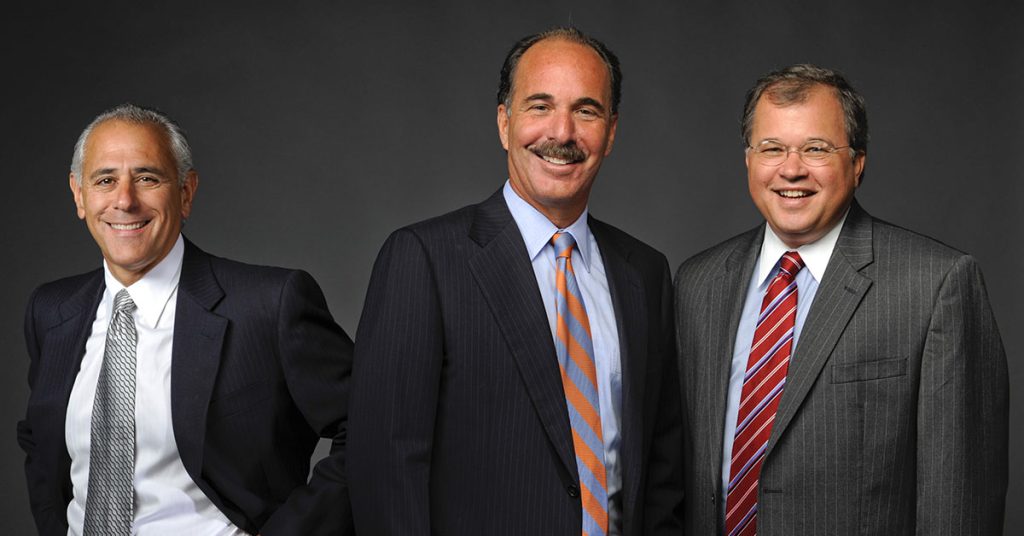 Motorcyclists, before you start your engines, remember to check your Massachusetts auto insurance policy. Too many motorcyclists do not have enough coverage, which can be a costly and painful mistake if you are ever injured in a crash. For more than 25 years, Breakstone, White & Gluck has fought to obtain compensation for motorcyclists injured by negligent drivers. In recent years, our attorneys have vigorously pursued settlements of $3.75 million, $3.5 million and $1.25 million for three motorcyclists. We write about these Massachusetts motorcycle settlements on our website.
We work with auto insurance policies on a daily basis as we represent those injured on the road. We hope you are never injured, but it pays to plan and understand your auto insurance policy. After an accident, you may have to look to your own insurance policy, even if another driver caused the crash.
In Massachusetts, all drivers and motorcyclists must buy a minimum level of auto insurance. This is known as Compulsory Coverage. Motorcyclists need more and have a few special considerations. Your challenge is to identify what your potential needs would be following a crash. To start, you would need coverage for medical treatment and lost wages. Depending on the nature of your injury, you may be out of work for an extended period or worse, be left unable to return full-time. If you have a family and provide income for their support, you have more to consider.
The good news is you can plan and work with your insurance agent now to make sure your insurance coverage is adequate and that you have the right types. To help get you started, our attorneys have written these articles about Massachusetts auto insurance coverage. As a motorcyclist, make sure to read the section about Medical Payments coverage in our first article:
---
About Breakstone, White & Gluck
The attorneys of Breakstone, White & Gluck have over 100 years combined experience representing motorcyclists in the Boston area and across Massachusetts, from Brockton and Plymouth to Cape Cod to Framingham and Worcester. If you have been injured, take the time to learn your rights from one of our Boston motorcycle accident lawyers. Our attorneys can help you answer the key questions you may have following a motorcycle accident, such as "How much is my motorcycle accident claim worth?" and "How long will it take to obtain compensation for my injury after a motorcycle accident?" For a free legal consultation, contact us at 800-379-1244 or 617-723-7676 or use our contact form.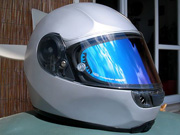 For motorcyclists, the most effective way to prevent a brain injury is to wear a helmet. An unhelmeted motorcyclist is 40 percent more likely to suffer a fatal head injury in a motorcycle crash than one wearing a helmet, according to the National Highway Traffic Safety Administration (NHTSA).
In Massachusetts and 19 other states, wearing a motorcycle helmet is the law for all riders. Twenty eight other states have laws requiring certain motorcyclists wear helmets. Three states, including New Hampshire, do not require motorcycle helmets for any riders.
Helmet use has grown in recent years as safety education has increased and manufacturers produce lighter-weight helmets. Helmet use increased from 48 percent of U.S. motorcyclists in 2005 to 67 percent in 2009, according to the NHTSA.
If you are a motorcyclist, it is important to protect yourself from motorcycle accidents as well as comply with the law. Our Boston motorcycle accident lawyers share some background information and tips for purchasing your motorcycle helmet:
Types of Helmets. Be sure to buy a helmet which is specifically designed for motorcycling. You may use different helmets for other activities, but these do not provide adequate protection in case of a motorcycle accident.
There are three types of helmets: full-face helmets; three-quarter, open-face helmets and "shorty" half helmets. A full-face helmet covers your entire face and provides the most protection. It has a moveable face shield which protects your eyes from debris and face in a motorcycle accident.
A three-quarter, open-face helmet has many of the same features, minus the face and chin protection of a full-face helmet. If you use an open-face helmet, it is recommended you also use a snap-on face shield or a pair of safety goggles when you ride.
The last type of helmet, a "shorty" half-helmet is not recommended by most safety organizations. It protects very little of your head and is the most likely to come off when you ride.
Safety Ratings. Since 1980, all adult-sized helmets for highway use have been required to meet the Department of Transportation (DOT) standards. Make sure your helmet has a DOT sticker before you purchase. The Snell Memorial Foundation is another safety testing laboratory for motorcycle helmets, though this rating is voluntary for helmet manufacturers.
Helmet Size. Most helmets are marked small, medium, large or extra large. Fit is important so measure your head at the largest circumference and contact your manufacturer to ask what size that measurement fits.
The goal is to avoid buying a helmet which is too large and can fall off. Here are a few things to note. The cheek pads should touch your cheeks without pressing uncomfortably. On full-face helmets, press on the chin piece. The helmet or face shield should not touch your nose or chin. There should be no gaps between your temples and brow pads. If the helmet has a neck roll, it should not push the helmet away from the back of your neck.
Replacing and Caring for Helmets. Follow the manufacturer's instructions for caring for your helmet. It is best to use mild soap, water and a soft cloth. Avoid any petroleum-based cleaning fluid, which can cause the helmet to decompose over time.
Replace your helmet if the face shield is scratched as this will obstruct your view when riding. You should also replace your helmet if you're involved in a motorcycle crash or if you notice any damage. Otherwise, many manufacturers recommend replacing your motorcycle helmet every two years.
Related:
The Boston motorcycle accident lawyers at Breakstone, White & Gluck have over 80 years combined experience handling motorcycle accident cases in Massachusetts. If you have been injured, it is important to learn your rights. For a free legal consultation, contact us today at 800-379-1244 or 617-723-7676 or use our contact form.