Posts Tagged '"Boston injury lawyers"'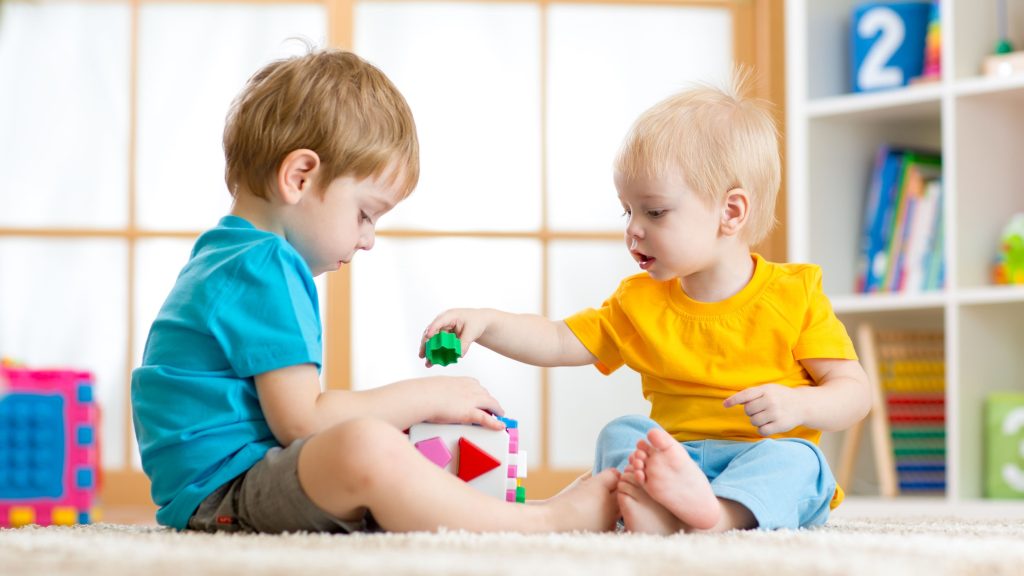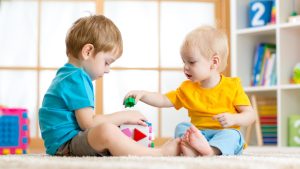 Families often enjoy looking through toy catalogs together this time of year. After seeing what excites your child, you may be tempted to immediately order their holiday gifts. However, before you do, we encourage parents and grandparents to check the Trouble in Toyland report.
The 35th anniversary Trouble in Toyland report was recently released. This year, U.S. PIRG warned about the dangers of:
Mislabeled choking hazards
Flocked animal figures (toys with small attached pieces)
Recalled toys which may still be available online
Noisy toys
In-app purchases
Not advisable for children
Choking Hazards
Parents are advised to look for small part warnings on toys. "Small part" is not a subjective term. It is anything that fits within the Consumer Product Safety Commission's toy test cylinder. The test cylinder measures 2.25 inches long and 1.25 inches wide and is roughly the size of a young child's throat. A small part may be a game piece or a marble of the right size. It may also include a toy accessory, such as doll clothing.
The most common "small parts" warning: "WARNING: CHOKING HAZARD–Small Parts. Not for children under 3 years." Toys designed for children ages 3 through 6 must also carry warning labels indicating they are not safe for children under 3.
Parents can become familiar with the risks by reading this year's Trouble In Toyland. Make it a priority not to purchase a product with small parts and bring them into your home. Always read toy safety and age appropriate labels. Doing so puts you on a path to protect your family.
Flocked Toys
If you purchase a toy figurine or doll that comes with accessories, such as ribbons or clothing, remember your child can put those small parts in their mouths. Calico Critters – the popular animal family figures – are now under scrutiny.
One child was killed while playing with a set containing a small pacifier in New Mexico, according to a court filing. Another child in Utah also choked on the pacifier accessory, according to the a local news website, and shared in the Trouble in Toyland report. Both children were under 3 years old.
Fortunately, there are many versions of toys. If you find a toy you like and it has small fabric parts, keep looking until you find one without removable accessories.
Online Toy Shopping
Trouble in Toyland shared a valuable insight about searching for holiday toys on Amazon. If you search for "toys for 2-year-old boys," for instance, you may see a number of listings which do not provide a small part warning. Do not trust that searching by year means toys are screened for safety. Remember, Amazon is a marketplace of merchants, not just one company. Closely look at product descriptions before making a purchase. In addition to reading reviews, you want to confirm the details. Look at the product picture, then read the description. Double check the product packaging once it arrives by mail and open it to confirm it has the parts you expected.
Beware of recalled toys as well. Since the 2019 Trouble in Toyland, the Consumer Product Safety Commissioned issued 10 toy recalls in the U.S., according to this report. When a product is recalled, it should be immediately removed from the store shelves and online listings. Some toys were still being sold online after recalls. Researchers even found one toy – a Fisher-Price Barbie Dream Camper which was recalled in February 2019 – still on sale. The camper was an outdoor riding toy for children. The CPSC received 17 reports of campers continuing to travel after the foot pedal was released.
Not Advisable For Children
Also featured was a section called, "items not advisable for children." These items are not really toys, but are given to children as toys. At the top of the list is high-powered magnet desk sets. We wrote about the dangers of high-powered magnet sets last holiday season.  Magnet sets may seem like fun gifts for adults, but you should never purchase one because they are so dangerous and the small parts can stick around your home forever. Children can be tempted to play with these magnets and swallow them. At this point, the magnets can attempt to connect together in a child's stomach. The magnets touched on some serious personal injuries.
In September 2020, a 9-year-old boy took two magnets from a Neutronball building set and placed them on his lip, pretending to have a piercing. He then swallowed them and had to seek medical treatment at a hospital. In May, another 9-year-old swallowed parts from a Zen Magnets LLC set. She hid this from her parents for a week, until she began suffering intense stomach pain. She required surgery, but survived.
Beware of Digital Apps
Parents may be asked to sign up for an app related to a "smart toy" their child received as a gift. Or a child may have received a tablet or cell phone and try to sign up for apps themselves.
While there is a case to be made for limiting your child's screen time overall, beware of giving your child access to digital apps. These can be tempting and children may like the graphics and thought of winning a prize. The Trouble in Toyland report mentioned one app called Coin Master. This is rated for ages 13 and over, though the graphics may easily capture the attention of a younger child.
We are sharing this story because Coin Master offers in-app purchases. The most expensive option is $99.99. Children may only see higher options once they get into the game.
Free Legal Consultation – Boston Toy Safety Lawyers
Breakstone, White & Gluck has over 100 years combined experience representing individuals who have been injured by the negligence or wrongdoing of others. Our firm is highly experienced in the area of product liability and injuries caused by defective products. We are writing about holiday toy safety as part of our Project KidSafe campaign, where our goal is to protect children from injuries. For the past 8 years, our attorneys have also donated 30,000 bicycle helmets to children across Massachusetts to protect against head injuries.
If you have been injured, learn your legal rights. For a free legal consultation, contact Breakstone, White & Gluck of Boston at 800-379-1244 or 617-723-7676 or use our contact form.