Posts Tagged 'Somerville car accident lawyers'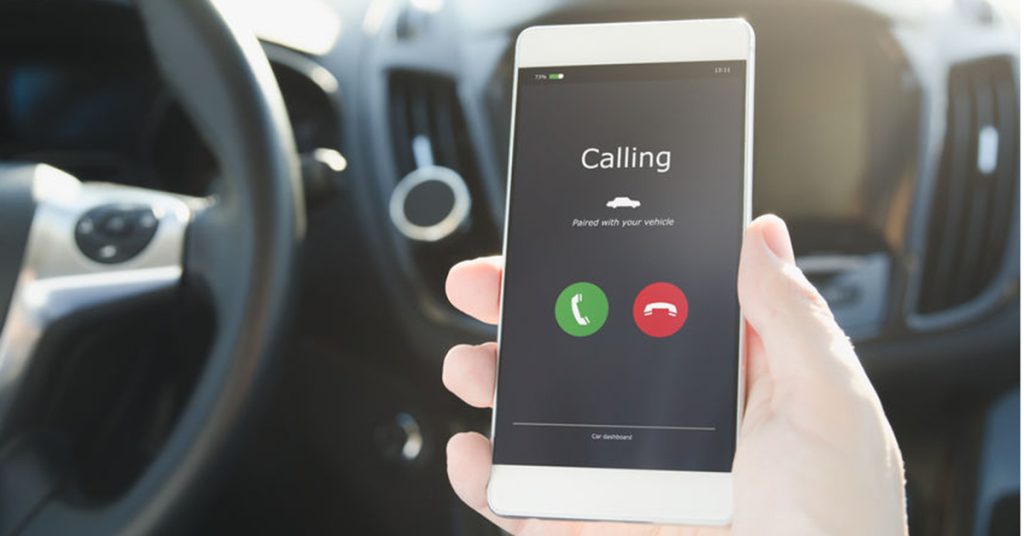 As of today April 1, Massachusetts police departments can start to issue citations and fines to drivers who violate the Massachusetts hands-free driving law. We encourage you to follow the Massachusetts COVID-19 "Stay at Home" advisory. But if you have to go out, you can help yourself drive more safely and avoid a fine by checking that your car is set up for hands-free mode. Even better? Read this update, but turn off your cell phone while driving. Many of us are exhausted and out-of-routine. Focus on the roads and what you need to get done, so you can get back home.
So far, many drivers are still picking up phones, despite the new law. During the initial grace period from Feb. 23-Mar. 31, police issued 4,500 written warnings across Massachusetts, according to a state official interviewed by WGBH. The official said drivers must become aware of both the law and that police are watching.
"…the police officers I've talked to seem to say that everyone who is pulled over says, "Yes, I've heard about it. Sorry. My mistake," said Jeff Larason, director of highway safety at the Massachusetts Executive Office of Public Safety. (Listen to the WGBH segment in full).
Massachusetts passed a texting while driving law in 2010 but lawmakers spent nearly 10 years debating the handheld cell phone ban.
The Massachusetts hands-free driving law was passed by the Massachusetts Legislature in November 2019 and quickly signed by Gov. Charlie Baker on Nov. 29. To help drivers get ready, the state granted an initial grace period. Larason told WGBH 4,500 drivers had received written warnings (broadcast date: March 13). The Boston Globe reported State Police had issued 578 warnings to drivers, in just the first week. On Cape Cod, local police reported 150 verbal or written warnings in the first week (Source: South Coast Today via Cape Cod Times).
What the law allows and bans:
The law states drivers cannot use any electronic device, including mobile telephones, unless the device is being operated in hands-free mode.
Drivers can only touch cell phones and mobile phones once to activate hands-free mode.
Cell phones must be properly mounted to the windshield, dashboard or center console and not impede with operation. This is the only way drivers are allowed to use GPS or voice to text technology such as Bluetooth.
Drivers are specifically not allowed to touch phones for texting and emailing. Use of apps, video or Internet is also prohibited.
Drivers who are 18 and younger are not allowed to use cell phones behind the wheel. Hands-free is illegal and can result in violation of their Massachusetts Junior Operator's License.
You may be stopped. But you are not allowed to pick up your phone at red lights or stop lights.
You can pick up your cell phone and make a call if you are in a stationary position, outside a travel lane or bicycle lane.
There is also an exemption for emergency professionals who need to pick up the phone for calls and those calling 911. 911 calls must be taken seriously. The state advises drivers to make every attempt to pull over before calling 911 – even if you are in hands-free mode.
Violations of the Massachusetts Hands-Free Driving Law
Police in Massachusetts can now start issuing tickets. Here are the penalties:

First offense: $100 fine.

Second offense: $250 fine and distracted driving education.

Third offense: $500 fine and distracted driving education.

With a third offense, you may face an insurance surcharge.
Related:
Massachusetts hands-free driving law, Mass.gov
---
Breakstone, White & Gluck – Boston Personal Injury Lawyers: 800-379-1244
With more than 100 years combined experience, Breakstone, White & Gluck specializes in representing plaintiffs in personal injury cases involving car accidents, truck accidents, pedestrian accidents and bicycle accidents. Our attorneys have extensive experience handling cases for clients injured by negligent use of cell phones and texting while driving. We represent clients across the state of Massachusetts in car accident cases, including in Boston, the North Shore, the South Shore and Cape Cod.
We are open and working remotely for our clients during the state's COVID-19 advisories. If you have been injured, we are providing free legal consultations at 800-379-1244 or 617-723-7676. You can also use our contact form.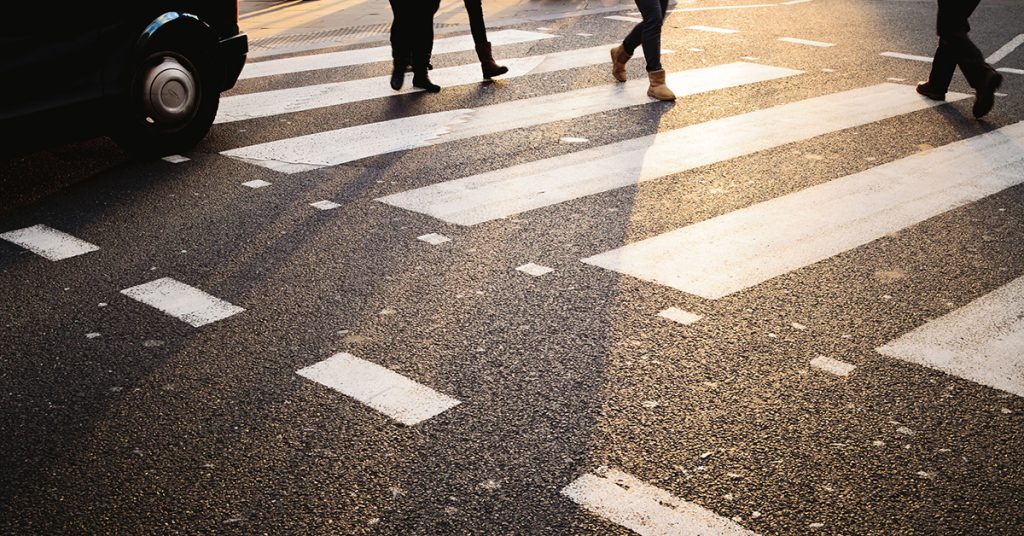 A driver was tragically killed in a Somerville crosswalk over the weekend. The victim was struck on Saturday night around 8 p.m. as she crossed along Mystic Avenue (Route 38), near McGrath Highway and Stop & Shop.
The victim, a Somerville resident, was transported from the scene and later pronounced dead at Massachusetts General Hospital (MGH). Meanwhile, Massachusetts State Police began investigating and searching for the driver, who had fled the scene. The 64-year-old Roxbury man turned himself in Sunday morning and was charged with leaving the scene of a crash causing personal injury or death and a crosswalk violation, according to WBZ Boston. He pleaded not guilty at arraignment today in Somerville District Court, where prosecutors revealed a few details about the crash. The driver admitted to drinking two glasses of wine at dinner before the crash and said he initially stopped because he suspected he had hit someone. He was allowed to remain free on $1,000 bail on the condition he refrain from alcohol. He is not allowed to drive.
According to StreetsBlog Mass, the crosswalk is located along Mystic Avenue. It provides pedestrians with access to the Kensington Underpass, which runs under I-93 and connects most of Somerville's residential neighborhoods to businesses and offices in the Assembly Square district.
This is at least the second fatal pedestrian crosswalk accident in Somerville this year. Both were hit-and-run crashes. In February, a beloved 40-year-old educator was walking in a crosswalk at the Harden Road and Powderhouse Boulevard intersection. She was hit by a truck which never stopped and died from her injuries. Somerville Police had to launch a regional search. Days later, police found the 55-year-old Norwood driver, with help from a Tufts University police officer who spotted the truck parked on University Avenue in Medford. Still damaged, the truck was parked just a mile from the site of the pedestrian hit-and-run.
Tips for Driving Safely Near Pedestrians
Pedestrian accidents are often serious and life-threatening. You have probably heard this before, but drivers really can prevent most pedestrian injuries by slowing down and focusing on the road. Most people drive faster than they realize.  According to AAA, when you adjust your speed from 25 mph to 35 mph, you double your risk for causing a fatal pedestrian accident.
Our safety tips for drivers:
Travel the speed limit or lower when appropriate in neighborhoods and areas near stores and restaurants.
Travel slowly through parking lots; never cut across parking lots or check cell phones.
Always stop for pedestrians in a crosswalk.
Take caution when driving at night.
Older drivers should have regular vision exams and monitor their driving.
Watch fatigue.
Use GPS before you start driving.
Do not use your cell phone for any reason. Even hands-free technology can be a distraction, especially during the summer months and for night driving.
Never operate a motor vehicle while intoxicated or while under the influence of marijuana.
Put down drinks and food.
Talk to your family. If anyone is ever in an unimaginable situation and has hit a pedestrian or bicyclist, tell them to stop, call police and wait at the scene.
Leaving the scene is against the law in Massachusetts. If the driver leaves the scene, the victim may not get the medical care they need to survive. Minutes and seconds matter.
Beyond preventing injury, it's in your best interest to slow down if you don't want a ticket. More than 40 Massachusetts communities have now established slower, 25 mph default speed limits. Massachusetts sets a 30 mph default speed limit for communities. But under state Municipal Modernization Law passed in 2016, individual cities and towns can opt into a 25 mph speed limit instead in thickly settled areas and business districts. They can also create 20 mph work safety zones. Communities cannot alter speed limits on state roads.
Next time you enter one of these communities, watch for the speed limit signs as you enter. Boston,  Cambridge and Somerville are among the communities which have adopted the lower 25 mph speed limit. The City of Somerville implemented a 25 mph speed limit citywide as soon as the state law took effect back in 2016. It also pursued 20 mph limits in work safety zones.
Breakstone, White & Gluck – Free Legal Consultation
Breakstone, White & Gluck is known for our extensive experience handling personal injury cases and our superb results for those injured and their families throughout Massachusetts. We invite you to learn about our results after pedestrian crashes.
Our Boston personal injury attorneys specialize in representing those injured in pedestrian accidents involving crosswalks and other pedestrian car accidents. If you have been injured, it is critical to learn your legal rights for seeking compensation and learn about the process ahead. For a free legal consultation, contact Breakstone, White & Gluck at 800-379-1244 or 617-723-7676 or use our contact form.