Posts Tagged '"Massachusetts motorcycle accident lawyers"'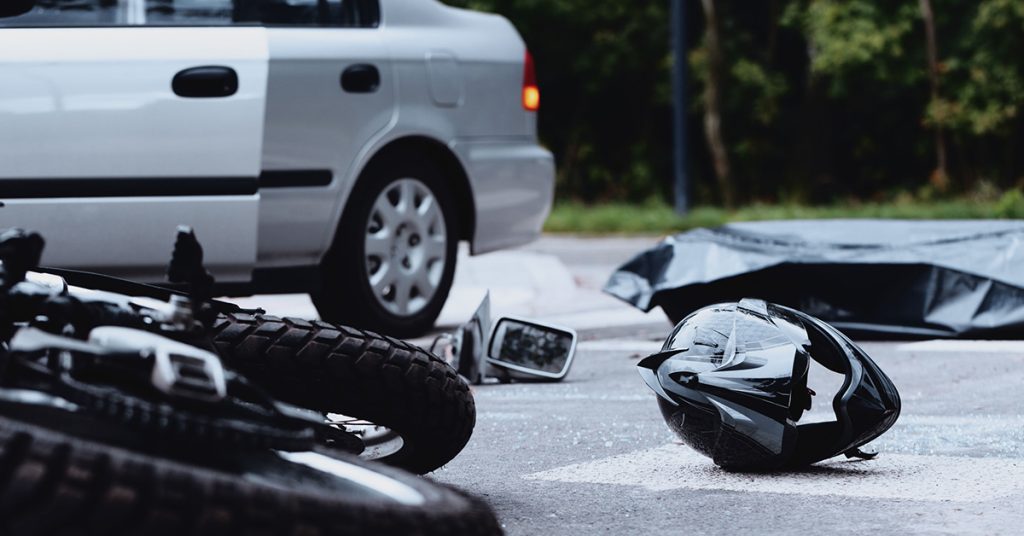 Five months from the outset of COVID-19, many motorcyclists are just getting back on Massachusetts roads. Yet already, we have seen several serious and fatal motorcycle accidents in the Boston area, Cape Cod and across the state, a reminder that riders need a little extra room for safety.
In recent weeks, motorcycle accidents have been reported in North Adams, Westfield, Springfield, Wrentham, Taunton, Dudley, Milton, Randolph and Lynn. Toward Cape Cod, motorcyclists have been injured in Bourne, Hyannis, Lakeville, Randolph and Bridgewater.
All these accidents, coming as the state of Massachusetts re-opens, show the need to emphasize motorcycle safety. Motorcyclists have a responsibility to follow traffic laws and wear helmets and protective clothing. In turn, drivers must pay attention to how close they are to motorcyclists and watch when turning or changing lanes.
Commit to drive safely. Obey speed limits and follow traffic laws to reduce your risk of car accidents and motorcycle collisions. Right now, traffic is unpredictable and schedules are less important. After days of little traffic, you may see several hours of cars and trucks speeding.  Some vehicles are really racing because there are open roads, very light traffic.
First, take a good look at a motorcycle. Motorcyclists operate on two wheels, without the protection of a windshield and a car or truck frame. Because of this, motorcyclists are more likely to be injured should there be a collision on the road. Large trucks are the most dangerous vehicles on the road. They can hit motorcyclists, then drag them under the carriage. Truck accidents injuring motorcyclists are most likely to be fatal. But motorcyclists are highly vulnerable to any unexpected movement, making it important to give them room.
Raise Your Awareness About Motorcycle Accidents
Fatal motorcycle crashes. Motorcyclists are much more susceptible to crashes than other drivers. According to the National Highway Traffic Safety Administration (NHTSA), motorcyclists account for 3 percent of all registered vehicles in the U.S. and just .6 percent of all vehicle miles traveled. Yet, per vehicle, motorcyclists have 6 times the fatality rate as other drivers.
Follow motorcycles at a distance. If you are driving behind a motorcycle, give the driver additional space. More than you would provide any other vehicle. Recognize that drivers are more likely to be involved in a motorcycle accident when making a left turn in front of a motorcyclist.
Never try to anticipate the motorcyclist's next turn so you can get moving again. Likewise, do not trust the motorcyclist's blinker. It may not have fully cancelled out after a prior turn or lane change. You just have to be patient.
Broadside collision. When a driver collides with the side of a motorcycle at a high speed, they can seriously injure the motorcyclist. These are also known as T-bone accidents or side impact motorcycle crashes.
Blindspots and mirrors. Use your mirrors as a guide to help you see the motorcyclist. But remember, motorcyclists can be in your blind spot. Even when you see them, you may not understand how far they are actually away from your vehicle. This is another reason to slow down and give riders more space.
Poor visibility. Respect hazardous weather conditions. Be aware that you may have to really look for motorcyclists, slow down and give all motor vehicles more distance.
Road hazards. Give motorcyclists additional time and space when the road surfaces change. For example, aging roads with potholes, construction work zones and railroad tracks.
Obstructed views. Many motorcycle crashes happen because drivers neglect to look. They may be busy or distracted as they back out of a parking lot or approach a turn. Other times, drivers make bad decisions because of obstructed views. They make the decision to turn or go when they don't have a full view of the road, parking lot, rotary or intersection. There may be a truck blocking their view from behind or an SUV next to them at a traffic light. Make sure you can see the entire road and continually check your side and rearview mirrors to help you see around large trucks.
Safe driving behaviors. We have now reached August, the last month of summer. Enjoy your time, but please use good judgment. We urge you not to operate a motor vehicle or motorcycle while under the influence of alcohol. Drunk driving, distracted driving and operating while fatigued are highly dangerous.  Use caution driving at night, just as you would during the day. You may not realize just how many pedestrians, cyclists or motorcyclists are out this year.
Motorcycle Safety Resources
Finally, if you are a Massachusetts motorcyclist, remember your responsibilities and the resources you have to protect yourself. Under Massachusetts law, motorcyclists are required to wear a helmet when riding to protect themselves from head injuries. Wearing a helmet, along with the right safety gear, is fundamental to protecting yourself. The state of Massachusetts also offers the Motorcycle Ridership Education Program, which offers training for beginning and advanced riders.
Purchasing the right types and amount of auto insurance is also critical for motorcyclists. Read our article, "Massachusetts Motorcyclists: Buy the Right Types of Auto Insurance to Protect Yourself and Your Finances."
Free Legal Consultation – Boston Motorcycle Crash Lawyers
At Breakstone, White & Gluck, our Boston motorcycle accident lawyers represent those who have been injured by negligent or reckless driving. With more than 100 years combined experience, our attorneys have won several major awards for motorcyclists.
For a free legal consultation, call Breakstone, White & Gluck at 800-379-1244 or 617-723-7676 or use our contact form.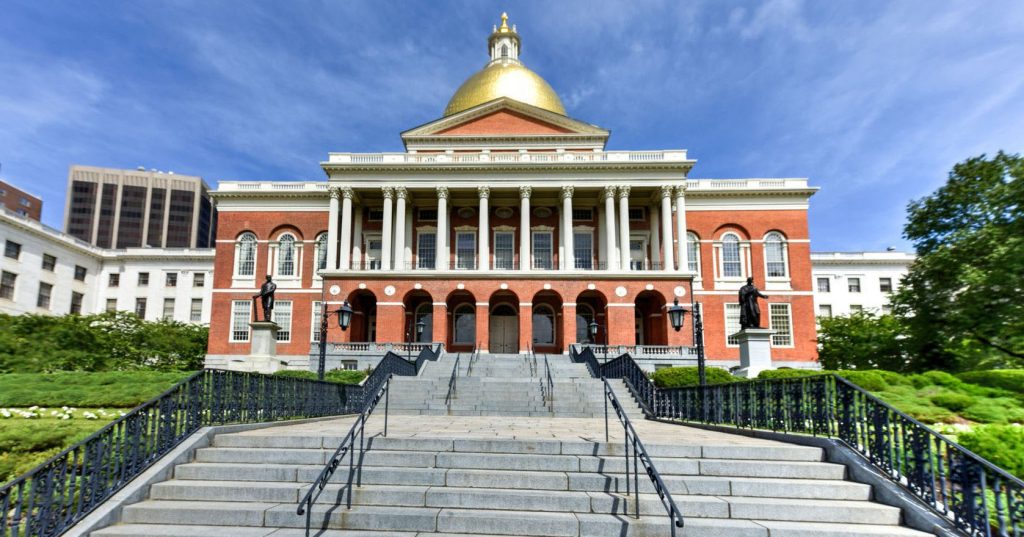 Many are grieving in the wake of the fatal motorcycle crash in New Hampshire. At the same time, many are asking, "Where was the Massachusetts Registry of Motor Vehicles?" State lawmakers say they will now convene an oversight hearing to review the RMV safety lapses.
The Massachusetts RMV failed to suspend Volodymyr Zhukovskyy's CDL license, a move which could have prevented the June 21 crash killing seven motorcyclists in Randolph, New Hampshire. Three other riders were injured. The motorcyclists belonged to the Jarheads MC, a New England club for Marine veterans and their spouses.
But how was Zhukovskyy even driving?
Weeks earlier, Zhukovskyy had been charged with an OUI in the state of Connecticut. The Massachusetts RMV received this information yet took no action, leaving the 23-year-old West Springfield man free to drive using his CDL license, which allows him to operate a commercial motor vehicle.
Even though he had a reckless driving history, Zhukovsky received his Class A license – or CDL – in August 2018, WCVB reported.
He had received his Massachusetts personal driving license in April 2013. Soon after, he was picked up for operating under the influence for hitting two vehicles in Westfield, Massachusetts, according to NBC Boston. He lost his Massachusetts driver's license for 210 days.
Zhukovsky had a history of reckless driving and license suspensions in five states before the New Hampshire crash. In addition to the recent OUI arrest in Connecticut, he had been charged or involved in crashes in Massachusetts, Iowa, Ohio and Texas. He allegedly flipped a tractor-trailer haulting cars in Baytown, Texas just after the Connecticut OUI and just 18 days before the New Hampshire crash. He was not cited in that incident.
Still, Zhukovsky was driving a pickup truck towing a flatbed trailer for his employer, Westfield Transport, in New Hampshire.
Mistakes at the Massachusetts RMV
In the days after the truck crash, families mourned the motorcyclists and the Massachusetts registrar of motor vehicles resigned. We learned Zhukovsky wasn't the only driver who slipped under the radar.
Gov. Charlie Baker and Transportation Secretary Stephanie Pollack held a series of news conferences. On July 5, they acknowledged they had launched a review of the out-of-state notifications, finding nearly 900 drivers had been allowed to keep driving in Massachusetts even as they faced serious charges in other states. As a result, state officials suspended approximately 876 drivers.
These were serious offenses, including operating under the influence of alcohol and drugs, leaving the scene of a fatal accident and even vehicular homicide.
According to The Boston Globe, the Massachusetts Registry of Motor Vehicles had ignored thousands of notifications from other states and it was unclear when this practice began. The Globe reported no one at the RMV had been responsible for tracking paper notifications since at least March 2018. These notifications were found in 53 bins in the RMV's Quincy headquarters, organized by the month of arrival, but with no action taken.
A state official told the Globe it was unclear why the RMV personnel stopped processing the paper notifications. However, the state had signed up for a voluntary electronic notification system created by the American Association of Motor Vehicle Administrators that same month.
We can expect learn more about the safety lapses and the RMV in coming weeks. According to MassLive.com, the Legislature's Joint Committee on Transportation has announced it will hold an oversight hearing later in July.
Meanwhile, Gov. Baker and Transportation Secretary Pollack say the Department of Transportation has or will:
Extend its review of out-of-state license infractions back to 2011. More drivers could face suspensions.
Hire an accounting firm, Grant Thornton, to conduct a forensic audit and determine why Zhukovskyy's license was not revoked. The firm is expected to release a 30-day report, then a final report within 60 days.
Create a new deputy registrar position to focus on public safety at the RMV.
Gov. Baker said he is drafting legislation to tighten requirements for CDL licenses.
About Breakstone, White & Gluck in Boston, MA
The Boston personal injury attorneys at Breakstone, White & Gluck specialize in representing victims of motor vehicle accidents, truck crashes and motorcycle accidents in Boston, Worcester and across Massachusetts. Learn more about our work and results from our past clients and their families.
If you have been injured, learn your rights for seeking compensation for your medical expenses, lost wages and pain and suffering. For a free legal consultation, contact Breakstone, White & Gluck at 800-379-1244, 617-723-7676 or use our contact form.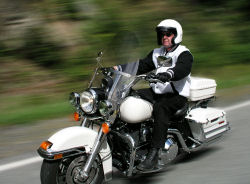 Motorcycling is a fun way to pass a sunny afternoon, but one that requires taking some safety precautions. Motorcyclist deaths have been rising in recent years – more than doubling in 2008 from the record low in 1977. The federal government estimates that per mile traveled, the number of deaths on motorcycles in 2007 was 37 times the number of people in cars.
These figures mean it is important to dress to protect yourself in case of motorcycle accidents.
Helmets: Helmets are especially important. They are 37 percent effective in preventing motorcycle deaths and 67 percent effective in preventing brain injuries, according to National Highway Traffic Safety Administration (NHTSA) figures.
Twenty states and Washington D.C. require all riders to wear motorcycle helmets, including Massachusetts and Vermont. New Hampshire has no motorcycle helmet law. Rhode Island, Maine and Connecticut have laws that require younger operators to wear helmets.
If you are looking for a helmet, look for one that meets Department of Transportation (DOT) standards. All adult-sized helmets have been required to meet these standards since 1980. Helmets may be additionally approved by the Snell Memorial Foundation, but this testing standard is voluntary for helmet manufacturers.
There are several types of helmets available on the market, but full-face helmets provide the most protection in case of motorcycle accidents. Other types of helmets include open-face helmets and "shorty" half-helmets. If you choose an open-face helmet, make sure to buy a pair of safety eyeglasses. Shorty half-helmets are generally not recommended because they leave a large area of your face and head exposed in motorcycle accidents.
Lastly, it's important to make sure you choose the right size helmet. If a motorcycle dealer isn't ordering your helmet for you, measure the largest part of your head with a tape measure and call the manufacturer. Most helmets are sold in small, medium, large or extra large, so tell the customer service representative your measurement and ask them what size helmet you need.
Clothing: When it comes to jackets and pants, choose the most sturdy materials for the most protection. Leather is considered the best, but denim and corduroy also work. If you worry about overheating, choose pants and vests with zippered vents. And remember, always wear gloves to protect your hands in case of a motorcycle accident or fall on the roadway.
Reflective Clothing: The more visible you are to other drivers, the better your chances are for avoiding a motorcycle accident. Wear brightly colored jackets and pants or reflective material that can be seen at all hours day or night.
Eye Protection: Many motorcyclists choose helmets with an approved shield covering their eyes. Others use separate safety goggles or shatterproof glasses. Make sure your eye protection is clean and unscratched each time before you start riding. If you use a tinted lens for the bright sun, be prepared. Take a clear lens as well in case your ride goes into the night.
Click here for more on state motorcycle helmet laws.
Click here for more information about motorcycle helmets and other safety gear from the Motorcycle Safety Foundation.
Read More