Posts Tagged 'motorcycle accident lawyers'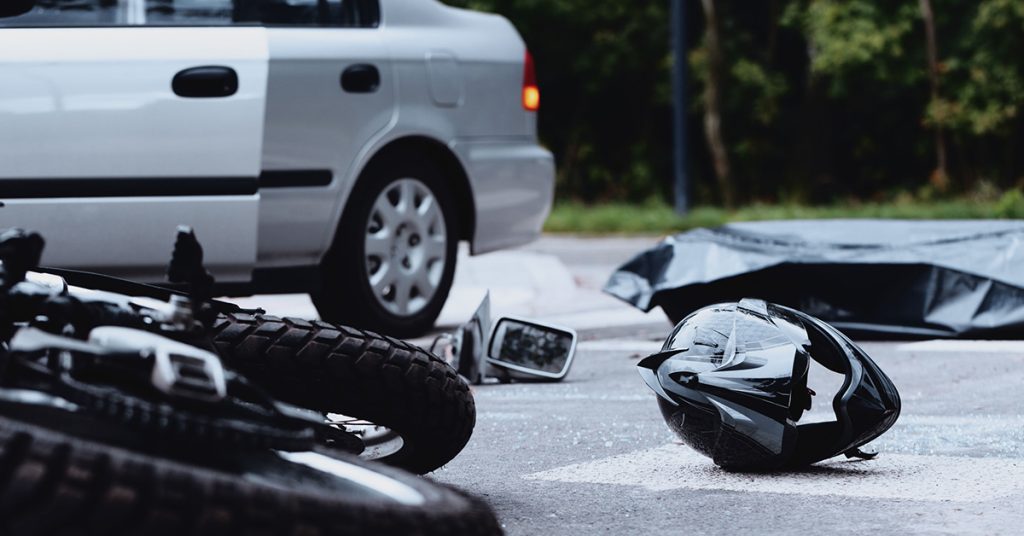 Five months from the outset of COVID-19, many motorcyclists are just getting back on Massachusetts roads. Yet already, we have seen several serious and fatal motorcycle accidents in the Boston area, Cape Cod and across the state, a reminder that riders need a little extra room for safety.
In recent weeks, motorcycle accidents have been reported in North Adams, Westfield, Springfield, Wrentham, Taunton, Dudley, Milton, Randolph and Lynn. Toward Cape Cod, motorcyclists have been injured in Bourne, Hyannis, Lakeville, Randolph and Bridgewater.
All these accidents, coming as the state of Massachusetts re-opens, show the need to emphasize motorcycle safety. Motorcyclists have a responsibility to follow traffic laws and wear helmets and protective clothing. In turn, drivers must pay attention to how close they are to motorcyclists and watch when turning or changing lanes.
Commit to drive safely. Obey speed limits and follow traffic laws to reduce your risk of car accidents and motorcycle collisions. Right now, traffic is unpredictable and schedules are less important. After days of little traffic, you may see several hours of cars and trucks speeding.  Some vehicles are really racing because there are open roads, very light traffic.
First, take a good look at a motorcycle. Motorcyclists operate on two wheels, without the protection of a windshield and a car or truck frame. Because of this, motorcyclists are more likely to be injured should there be a collision on the road. Large trucks are the most dangerous vehicles on the road. They can hit motorcyclists, then drag them under the carriage. Truck accidents injuring motorcyclists are most likely to be fatal. But motorcyclists are highly vulnerable to any unexpected movement, making it important to give them room.
Raise Your Awareness About Motorcycle Accidents
Fatal motorcycle crashes. Motorcyclists are much more susceptible to crashes than other drivers. According to the National Highway Traffic Safety Administration (NHTSA), motorcyclists account for 3 percent of all registered vehicles in the U.S. and just .6 percent of all vehicle miles traveled. Yet, per vehicle, motorcyclists have 6 times the fatality rate as other drivers.
Follow motorcycles at a distance. If you are driving behind a motorcycle, give the driver additional space. More than you would provide any other vehicle. Recognize that drivers are more likely to be involved in a motorcycle accident when making a left turn in front of a motorcyclist.
Never try to anticipate the motorcyclist's next turn so you can get moving again. Likewise, do not trust the motorcyclist's blinker. It may not have fully cancelled out after a prior turn or lane change. You just have to be patient.
Broadside collision. When a driver collides with the side of a motorcycle at a high speed, they can seriously injure the motorcyclist. These are also known as T-bone accidents or side impact motorcycle crashes.
Blindspots and mirrors. Use your mirrors as a guide to help you see the motorcyclist. But remember, motorcyclists can be in your blind spot. Even when you see them, you may not understand how far they are actually away from your vehicle. This is another reason to slow down and give riders more space.
Poor visibility. Respect hazardous weather conditions. Be aware that you may have to really look for motorcyclists, slow down and give all motor vehicles more distance.
Road hazards. Give motorcyclists additional time and space when the road surfaces change. For example, aging roads with potholes, construction work zones and railroad tracks.
Obstructed views. Many motorcycle crashes happen because drivers neglect to look. They may be busy or distracted as they back out of a parking lot or approach a turn. Other times, drivers make bad decisions because of obstructed views. They make the decision to turn or go when they don't have a full view of the road, parking lot, rotary or intersection. There may be a truck blocking their view from behind or an SUV next to them at a traffic light. Make sure you can see the entire road and continually check your side and rearview mirrors to help you see around large trucks.
Safe driving behaviors. We have now reached August, the last month of summer. Enjoy your time, but please use good judgment. We urge you not to operate a motor vehicle or motorcycle while under the influence of alcohol. Drunk driving, distracted driving and operating while fatigued are highly dangerous.  Use caution driving at night, just as you would during the day. You may not realize just how many pedestrians, cyclists or motorcyclists are out this year.
Motorcycle Safety Resources
Finally, if you are a Massachusetts motorcyclist, remember your responsibilities and the resources you have to protect yourself. Under Massachusetts law, motorcyclists are required to wear a helmet when riding to protect themselves from head injuries. Wearing a helmet, along with the right safety gear, is fundamental to protecting yourself. The state of Massachusetts also offers the Motorcycle Ridership Education Program, which offers training for beginning and advanced riders.
Purchasing the right types and amount of auto insurance is also critical for motorcyclists. Read our article, "Massachusetts Motorcyclists: Buy the Right Types of Auto Insurance to Protect Yourself and Your Finances."
Free Legal Consultation – Boston Motorcycle Crash Lawyers
At Breakstone, White & Gluck, our Boston motorcycle accident lawyers represent those who have been injured by negligent or reckless driving. With more than 100 years combined experience, our attorneys have won several major awards for motorcyclists.
For a free legal consultation, call Breakstone, White & Gluck at 800-379-1244 or 617-723-7676 or use our contact form.