Posts Tagged 'Worcester motorcycle accident lawyers'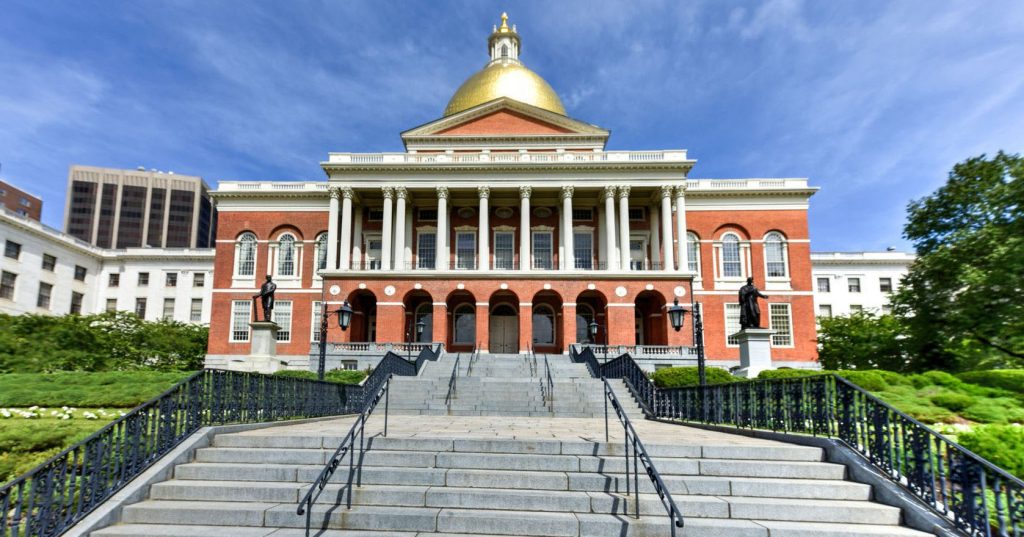 Many are grieving in the wake of the fatal motorcycle crash in New Hampshire. At the same time, many are asking, "Where was the Massachusetts Registry of Motor Vehicles?" State lawmakers say they will now convene an oversight hearing to review the RMV safety lapses.
The Massachusetts RMV failed to suspend Volodymyr Zhukovskyy's CDL license, a move which could have prevented the June 21 crash killing seven motorcyclists in Randolph, New Hampshire. Three other riders were injured. The motorcyclists belonged to the Jarheads MC, a New England club for Marine veterans and their spouses.
But how was Zhukovskyy even driving?
Weeks earlier, Zhukovskyy had been charged with an OUI in the state of Connecticut. The Massachusetts RMV received this information yet took no action, leaving the 23-year-old West Springfield man free to drive using his CDL license, which allows him to operate a commercial motor vehicle.
Even though he had a reckless driving history, Zhukovsky received his Class A license – or CDL – in August 2018, WCVB reported.
He had received his Massachusetts personal driving license in April 2013. Soon after, he was picked up for operating under the influence for hitting two vehicles in Westfield, Massachusetts, according to NBC Boston. He lost his Massachusetts driver's license for 210 days.
Zhukovsky had a history of reckless driving and license suspensions in five states before the New Hampshire crash. In addition to the recent OUI arrest in Connecticut, he had been charged or involved in crashes in Massachusetts, Iowa, Ohio and Texas. He allegedly flipped a tractor-trailer haulting cars in Baytown, Texas just after the Connecticut OUI and just 18 days before the New Hampshire crash. He was not cited in that incident.
Still, Zhukovsky was driving a pickup truck towing a flatbed trailer for his employer, Westfield Transport, in New Hampshire.
Mistakes at the Massachusetts RMV
In the days after the truck crash, families mourned the motorcyclists and the Massachusetts registrar of motor vehicles resigned. We learned Zhukovsky wasn't the only driver who slipped under the radar.
Gov. Charlie Baker and Transportation Secretary Stephanie Pollack held a series of news conferences. On July 5, they acknowledged they had launched a review of the out-of-state notifications, finding nearly 900 drivers had been allowed to keep driving in Massachusetts even as they faced serious charges in other states. As a result, state officials suspended approximately 876 drivers.
These were serious offenses, including operating under the influence of alcohol and drugs, leaving the scene of a fatal accident and even vehicular homicide.
According to The Boston Globe, the Massachusetts Registry of Motor Vehicles had ignored thousands of notifications from other states and it was unclear when this practice began. The Globe reported no one at the RMV had been responsible for tracking paper notifications since at least March 2018. These notifications were found in 53 bins in the RMV's Quincy headquarters, organized by the month of arrival, but with no action taken.
A state official told the Globe it was unclear why the RMV personnel stopped processing the paper notifications. However, the state had signed up for a voluntary electronic notification system created by the American Association of Motor Vehicle Administrators that same month.
We can expect learn more about the safety lapses and the RMV in coming weeks. According to MassLive.com, the Legislature's Joint Committee on Transportation has announced it will hold an oversight hearing later in July.
Meanwhile, Gov. Baker and Transportation Secretary Pollack say the Department of Transportation has or will:
Extend its review of out-of-state license infractions back to 2011. More drivers could face suspensions.
Hire an accounting firm, Grant Thornton, to conduct a forensic audit and determine why Zhukovskyy's license was not revoked. The firm is expected to release a 30-day report, then a final report within 60 days.
Create a new deputy registrar position to focus on public safety at the RMV.
Gov. Baker said he is drafting legislation to tighten requirements for CDL licenses.
About Breakstone, White & Gluck in Boston, MA
The Boston personal injury attorneys at Breakstone, White & Gluck specialize in representing victims of motor vehicle accidents, truck crashes and motorcycle accidents in Boston, Worcester and across Massachusetts. Learn more about our work and results from our past clients and their families.
If you have been injured, learn your rights for seeking compensation for your medical expenses, lost wages and pain and suffering. For a free legal consultation, contact Breakstone, White & Gluck at 800-379-1244, 617-723-7676 or use our contact form.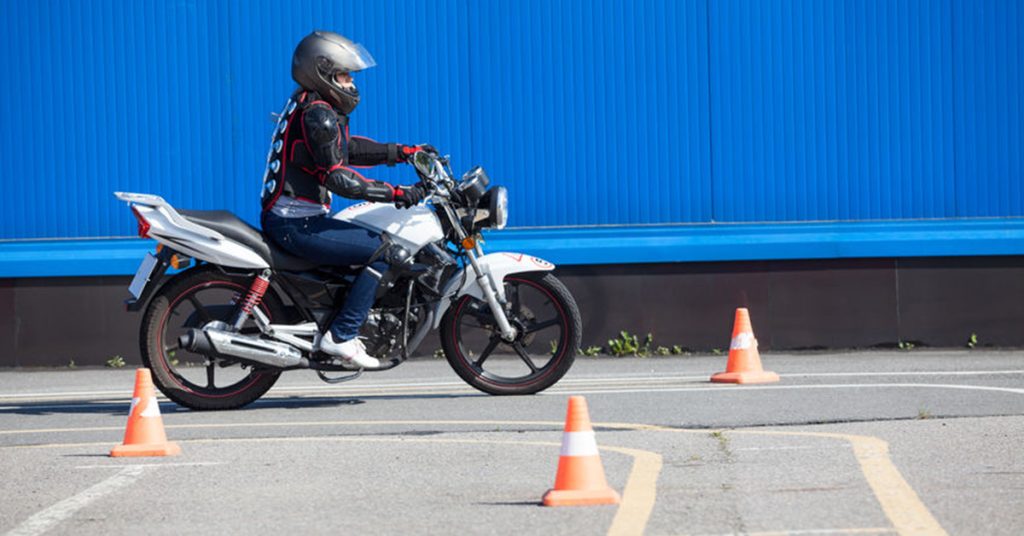 By now, many Massachusetts motorcyclists are ready for warmer days ahead. At Breakstone, White & Gluck, our attorneys represent motorcyclists who have been injured and we are committed to sharing safety tips to protect from motorcycle accidents and injuries.
Whether you ride in Boston, Cape Cod or Central Massachusetts, here are a few essential steps:
Massachusetts Rider Education Program
This is a great starting point for new motorcyclists. Attendance is worthwhile because you have to opportunity to learn from more experienced motorcyclists and meet others looking to learn. You may also be able to fulfill your licensing requirements here. When you are finished, take your certificate of completion right to your auto insurance agent and ask for an insurance discount.
More experienced motorcyclists will also find something here, whether they seek new skills or want to review fundamentals to avoid motorcycle crash situations.
Sponsored by the Massachusetts Registry of Motor Vehicles, the program offers 15 hours of course material, includes five hours in the classroom and 10 hours of hands-on motorcycle instruction. Motorcyclists under age 18 must complete the training before taking the Massachusetts Motorcycle License test.
The best way to begin is by visiting the Massachusetts Ridership Education Program website. You must sign up for an approved motorcycle training program to qualify for the insurance discount. Programs are offered throughout the state, in Ayer, Bedford, Beverly, Brockton, Foxborough, Framingham and other communities.
Massachusetts Auto Insurance for Motorcyclists
No one ever expects to be injured in a motorcycle crash. But it can happen and you want to make sure you and your family are protected. Start by learning about your Massachusetts auto insurance policy.
While auto insurance coverage for motorcyclists and drivers is similar, there is a key difference in Massachusetts. Unlike drivers, motorcyclists do not receive PIP (personal injury protection) benefits. PIP benefits provide the first $8,000 of medical expenses, lost wages and other expenses for a driver who is injured. The loss of these benefits creates another obstacle for motorcyclists after a crash.
Because motorcyclists do not have access to PIP, our attorneys recommend they purchase other coverages to make up for this, including Medical Payments, Uninsured Auto and Underinsured Coverage and Bodily Injury Coverage. To help you get started, our Boston motorcycle accident attorneys have written this article, "Massachusetts Motorcyclists: Buy the Right Types of Auto Insurance to Protect Yourself and Your Finances."
We encourage you to read the article and show it to your insurance agent. Talk to other motorcyclists about their experiences buying insurance coverage. In addition to providing compensation if you are injured, buying the right types and amounts of coverage can bring you peace of mind now as you get ready to ride this season.
Motorcycle Helmet and Eye Protection
Massachusetts has had a mandatory helmet law since 1967 and is one of 28 states which currently require motorcyclists to wear helmets. Massachusetts has a "universal law," which requires both motorcyclists and their passengers to wear helmets. The statute is M.G.L. c. 90, Section 7. Riders can be fined up to $100 for failure to wear a helmet.
Helmets must meet the U.S. Department of Transportation's Federal Motor Vehicle Safety Standard No. 2018. You will see a label with this number on the inside and outside of the helmet. Along with the helmet, motorcyclists must wear goggles or a protective face shield. This is not a requirement if the motorcycle has a windshield or screen.
About Breakstone, White & Gluck – Boston and Worcester Motorcycle Accident Lawyers
Breakstone, White & Gluck is a Boston personal injury law firm which represents motorcyclists who have been injured in Massachusetts. With over 100 years combined experience, our lawyers are recognized for our results for clients across the state, from Boston to Worcester to Cape Cod. If you have been injured, learn your legal rights for seeking compensation. Our attorneys offer a free legal consultation: 800-379-1244 or 617-723-7676. You can also use our contact form.