Posts Tagged 'New Hampshire motorcycle crash'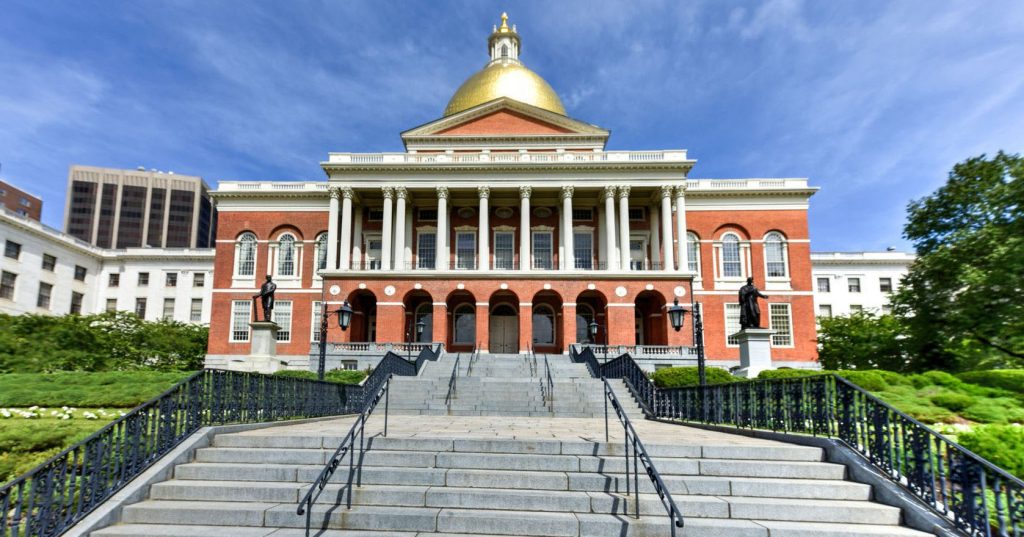 Many are grieving in the wake of the fatal motorcycle crash in New Hampshire. At the same time, many are asking, "Where was the Massachusetts Registry of Motor Vehicles?" State lawmakers say they will now convene an oversight hearing to review the RMV safety lapses.
The Massachusetts RMV failed to suspend Volodymyr Zhukovskyy's CDL license, a move which could have prevented the June 21 crash killing seven motorcyclists in Randolph, New Hampshire. Three other riders were injured. The motorcyclists belonged to the Jarheads MC, a New England club for Marine veterans and their spouses.
But how was Zhukovskyy even driving?
Weeks earlier, Zhukovskyy had been charged with an OUI in the state of Connecticut. The Massachusetts RMV received this information yet took no action, leaving the 23-year-old West Springfield man free to drive using his CDL license, which allows him to operate a commercial motor vehicle.
Even though he had a reckless driving history, Zhukovsky received his Class A license – or CDL – in August 2018, WCVB reported.
He had received his Massachusetts personal driving license in April 2013. Soon after, he was picked up for operating under the influence for hitting two vehicles in Westfield, Massachusetts, according to NBC Boston. He lost his Massachusetts driver's license for 210 days.
Zhukovsky had a history of reckless driving and license suspensions in five states before the New Hampshire crash. In addition to the recent OUI arrest in Connecticut, he had been charged or involved in crashes in Massachusetts, Iowa, Ohio and Texas. He allegedly flipped a tractor-trailer haulting cars in Baytown, Texas just after the Connecticut OUI and just 18 days before the New Hampshire crash. He was not cited in that incident.
Still, Zhukovsky was driving a pickup truck towing a flatbed trailer for his employer, Westfield Transport, in New Hampshire.
Mistakes at the Massachusetts RMV
In the days after the truck crash, families mourned the motorcyclists and the Massachusetts registrar of motor vehicles resigned. We learned Zhukovsky wasn't the only driver who slipped under the radar.
Gov. Charlie Baker and Transportation Secretary Stephanie Pollack held a series of news conferences. On July 5, they acknowledged they had launched a review of the out-of-state notifications, finding nearly 900 drivers had been allowed to keep driving in Massachusetts even as they faced serious charges in other states. As a result, state officials suspended approximately 876 drivers.
These were serious offenses, including operating under the influence of alcohol and drugs, leaving the scene of a fatal accident and even vehicular homicide.
According to The Boston Globe, the Massachusetts Registry of Motor Vehicles had ignored thousands of notifications from other states and it was unclear when this practice began. The Globe reported no one at the RMV had been responsible for tracking paper notifications since at least March 2018. These notifications were found in 53 bins in the RMV's Quincy headquarters, organized by the month of arrival, but with no action taken.
A state official told the Globe it was unclear why the RMV personnel stopped processing the paper notifications. However, the state had signed up for a voluntary electronic notification system created by the American Association of Motor Vehicle Administrators that same month.
We can expect learn more about the safety lapses and the RMV in coming weeks. According to MassLive.com, the Legislature's Joint Committee on Transportation has announced it will hold an oversight hearing later in July.
Meanwhile, Gov. Baker and Transportation Secretary Pollack say the Department of Transportation has or will:
Extend its review of out-of-state license infractions back to 2011. More drivers could face suspensions.
Hire an accounting firm, Grant Thornton, to conduct a forensic audit and determine why Zhukovskyy's license was not revoked. The firm is expected to release a 30-day report, then a final report within 60 days.
Create a new deputy registrar position to focus on public safety at the RMV.
Gov. Baker said he is drafting legislation to tighten requirements for CDL licenses.
About Breakstone, White & Gluck in Boston, MA
The Boston personal injury attorneys at Breakstone, White & Gluck specialize in representing victims of motor vehicle accidents, truck crashes and motorcycle accidents in Boston, Worcester and across Massachusetts. Learn more about our work and results from our past clients and their families.
If you have been injured, learn your rights for seeking compensation for your medical expenses, lost wages and pain and suffering. For a free legal consultation, contact Breakstone, White & Gluck at 800-379-1244, 617-723-7676 or use our contact form.
It was painful to learn of the New Hampshire truck crash which killed seven motorcyclists and injured three others last weekend. That one crash could injure so many is heart-breaking and we send our deepest condolences to the families. 
The horrific accident happened Friday night in the community of Randolph, New Hampshire. The motorcyclists belonged to the Jarheads MC, a motorcycle club for Marine Corps veterans and close friends, according to The Boston Globe. The group was reportedly traveling to their annual meeting eastbound on Route 2 when they were struck by the truck traveling west. Reports said the truck crossed the double yellow line.
By Monday, the driver – a 23-year-old Springfield, Mass. man – had been charged with seven counts of negligent homicide in the case. Massachusetts State Police took Volodoymyr Zhukovskyy into custody at his home. He was then taken to Springfield District Court, where he waived extradition to New Hampshire.
New Hampshire authorities are still investigating the cause of the crash, but there are questions about whether Zhukovskyy should have been driving at all following his arrests on OUI charges last month and back in 2013, according to news reports. Meanwhile, his employer, Springfield-based Westport Transport is said to be cooperating with police.
While this type of collision causing so many injuries is rare, motorcycle crashes are not, especially during the summer in New England. Per mile, motorcyclists are 28 times more likely than passenger car occupants to die in a crash, according to the Insurance Information Institute. In fact, Massachusetts authorities report they have responded to four fatal motorcycle crashes between Saturday night and Monday morning.
Some of the crashes involved a single motorcyclist. This was the case in New Bedford, Belchertown and Andover. But in Westport, a preliminary investigation shows the motorcyclist was traveling westbound on Route 177 when there was a collision with a Ford Ranger turning onto Tickle Road. The driver of the Ford Ranger stayed on the scene and was said to be cooperating with police.
In addition to local authorities, motorcycle accidents should be investigated by an experienced motorcycle crash attorney. In some cases, another driver may not appear to be involved. But drivers who speed, stop short, pass a motorcycle illegally or fail to check their blindspot cause motorcyclists to crash all the time. These are known as no-contact crashes.
When trucks hit motorcyclists, injuries can be more severe as we saw in New Hampshire. Truck companies have a responsibility to train drivers how to operate near motorcyclists. Truck drivers must also take care to properly load vehicles, especially if they are carrying equipment and materials on open open trailers.
 At Breakstone, White & Gluck, we urge drivers to observe the following:
Motorcyclists have the right to operate on the same roads as drivers and must follow the same traffic laws and signals.




Provide motorcyclists room. Travel several car lengths behind motorcyclists. 

Motorcyclists are permitted to ride two abreast in a lane in Massachusetts and New Hampshire. (Source: The Massachusetts Motorcycle Manual and AmericanMotorcyclist.com

). 

Motorcyclist are not permitted to travel between traffic lanes (or split lanes).

Accidents can happen when drivers fail to look before they turn. In fact, this was the cause of 44 percent of all motorcycle crashes in 2013, according to esurance.com.

Attempt to make eye contact with motorcyclists at intersections. Many motorcyclists do not have self-canceling turn signals like car and you cannot trust a motorcyclist will turn until you see it.

Check your mirrors and blindspots often.




Some drivers have trouble driving in the rain. Expect the same from motorcyclists. Be patient and give them more room.




Do not speed through traffic lights or make quick unexpected movements at traffic lights and intersections.



Do not speed on any roads.
Do not overload trucks and trailers. Secure equipment and materials behind a closed door or under secure ratchet straps, bungee tarp straps or other appropriate equipment.
Do not attempt to pass motorcyclists unless you must. While you are allowed to do so in Massachusetts, the motorcyclist may not be expecting the move and surprises can lead to accidents and falls.
Never drive when you are tired; do not drive when you are normally sleeping or getting ready for bed.

Never drink and drive.

Remove all distractions from your car, including cell phones. Hold heavy conversation and limit snacks and drinks.
Massachusetts Motorcycle Safety Tips
If you are a motorcyclist, please read our past blog, "Massachusetts Motorcycle Safety Tips." The article can be a resource if you are just starting to ride, looking to become licensed or have questions about your Massachusetts auto insurance policy.
About Breakstone, White & Gluck
The Boston car accident lawyers at Breakstone, White & Gluck specialize in representing those injured in motorcycle accidents caused by the negligence of other drivers. If you or a loved one has been injured, learn your legal rights for seeking compensation. For a free legal consultation, contact us at 800-379-1244 or 617-723-7676 or use our contact form.