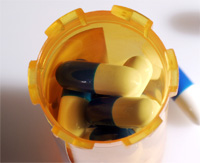 Disposal of unused drugs, dangerous diet supplements and contaminated tattoo ink led the health and safety topics which most interested consumers in 2012.
The Food and Drug Administration (FDA) reported these were among the top 10 most read topics on its Consumer Updates, which can be found on its website and are distributed through e-mail subscriptions.
How to Dispose of Unused Medicines. Consumers should follow any directions on the label for proper disposal. Otherwise, most prescription drugs can be thrown in the trash, unless the directions specify they should be flushed down the toilet. Drugs thrown in the trash should be mixed with substances such as coffee grinds, kitty litter or leftover food. Consumers should also call their city or municipal office and ask about community drug take-back programs that allow the public to bring unused drugs to a central location for safe disposal. Read more.
Mercury Poisoning Linked to Skin Products. Federal health officials warn consumers to beware and avoid use of skin products containing mercury. No product brand name was released, but consumers should check the product ingredients for "mercurous chloride," "calomel," "mercuric," "mercurio," or "mercury," and stop using the product immediately. These products are manufactured in other countries and have been illegally sold in the United States. They have been found in at least seven states. Mercury poisoning can cause a wide range of problems, including memory problems, depression, tremors and changes in vision or hearing. You can suffer poisoning through use of these creams, as well as by breathing the vapors if you live with someone who uses one. Read more.
HCG Diet Products Are Illegal. The FDA warns consumers to avoid unsafe "homeopathic" human chorionic gonadotropin (HCG) weight-loss products. HCG is approved by FDA as a prescription drug for the treatment of female infertility and other medical conditions, but is not approved for weight loss or over the counter treatment for any use. Read more.
Warning on Hydroxycut Products. Consumers are urged not to use Hydroxycut products by lovate Health Sciences Inc., of Oakville, Ontario. The company agreed to recall the dietary supplements which were associated with a number of serious liver injuries. They are marketed for weight loss, as fat burners, as energy-enhancers, as low carb diet aids, and for water loss under the Iovate and MuscleTech brand names. Read more.
Examining Arsenic in Rice: A Work in Progress. The FDA is studying the level of arsenics in rice and rice products, which includes rice as well as foods rice is processed into such as cereals, rice beverages and rice cakes. Arsenic levels have been found in various rice products, but the FDA is not recommending consumers stop consumption at this time. It is advising consumers eat a balanced diet containing a wide variety of grains. Read more.
Tattoo Inks Pose Health Risks. The FDA is investigating after contaminated tattoo inks have caused serious infections in at least four states in 2011 and 2012, including in 19 people in New York and others in Iowa, Washington and Colorado. The agency is particularly concerned about a family of bacteria called nontuberculous Mycobacteria (NTM) that has been found in a recent outbreak of illnesses linked to contaminated tattoo inks. M. chelonae, one of several disease-causing NTM species, can cause lung disease, joint infection, eye problems and other organ infections. Read more.
Triclosan: What Consumers Should Know. The FDA has engaged in a comprehensive scientific and regulatory review of triclosan, which has been found in many antibacterial soaps, body washes and toothpastes. The agency is not advising consumers to avoid use at this time, but states those who are concerned should check labels to see if it is contained in products they are using. Read more.
FDA Expands Caution About SimplyThick. The FDA advises that infants may face an increased risk of developing a life-threatening condition if they are fed a thickening product called Simply Thick. The agency has identified 22 infants who have developed necrotizing enterocolitis (NEC) since May 2011, seven of whom have died. It says further study is needed to determine if there is an actual link between the thickening product and the condition. Read more.
FDA Expands Advice on Statin Risks. Consumers who take statins to prevent heart disease are given new recommendations, including that cognitive impairment such as memory loss has been reported by some statin users. The FDA also says routine monitoring of liver enzymes in the blood has been found to be ineffective and is no longer needed. Read more.
Treating Cushing's Disease in Dogs. An overview of how veterinarians commonly treat the illness and what dog owners should know. Read more.
The Boston personal injury lawyers at Breakstone, White & Gluck are experienced in handling cases involving product defects and medical device recalls. If you have been injured, it is important to learn your rights. Contact our injury lawyers toll-free at 800-379-1244 or 617-723-7676 or use our contact form.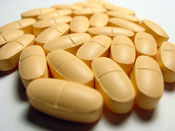 After years of close monitoring and label changes for Multaq, the Food and Drug Administration (FDA) has issued a new warning that the heart drug places some patients at an increased risk for serious cardiac events including death.
Multaq is used to treat various conditions, including patients with permanent Atrial Fibrillation (permanent AF). This is the most serious form of AF, which is an abnormal heart rhythm. The two other types are paroxysmal AF and persistent AF.
Permanent AF is a chronic condition in which sinus rhythm cannot be sustained despite treatment.
The FDA issued its Dec. 19, 2011 safety notification based on its monitoring of a 10-year study. In the communication, the FDA stated Multaq doubles the rate of cardiovascular death, stroke and heart failure in patients with permanent AF. The FDA advised healthcare professionals to:
Not prescribe Mutlaq to patients with AF who cannot or will not be converted into normal sinus rhythm (permanent AF).
Monitor heart rhythm by electrocardiogram at least once every three months.
If the patient is in permanent AF, Multaq should be stopped or the patient should be cardioverted.
Multaq is indicated to reduce hospitalization for AF in patients in sinus rhythm with a history of non-permanent AF.
Patients prescribed Multaq should receive antithrombatic therapy.
The study the FDA acted on was called called the Permanent Atrial Fibrillation Outcome Study Using Dronedarone on Top of Standard Therapy (PALLAS). The study was stopped early in July 2011. The FDA said it will release more information as it becomes available.
Multaq Background
Dronedarone is the generic name for Multaq. It was approved by the FDA in 2009 to treat several conditions, including permanent AF. Manufactured by Sanof-Aventis, the drug has been prescribed to 500,000 people around the world.
Since 2009, Multaq has been subject to several FDA actions, including in 2010 a revised warning noting cases of worsening heart failure in some patients. In February 2011, the FDA changed the warning label to state that Multaq should be discontinued if liver damage is suspected.
Related Blogs and Websites
Transvaginal Mesh: What to Know If You've Been Injured
Following thousands of reports about serious injuries among women, a Food and Drug Administration (FDA) panel will begin examining the safety of surgical mesh on Sept. 8 and 9.
Surgical mesh is implanted during transvaginal mesh surgery, the treatment for Pelvic Organ Prolapse (POP) and Stress Urinary Incontinence (SUI). The procedure is performed to repair weak or stretched vaginal tissue, often after childbirth.
The panel's review comes almost two months after the FDA's July 13 public safety advisory on surgical mesh and as special interests step into the debate about a possible surgical mesh recall.
In the July 13 advisory, the FDA said transvaginal POP repair with mesh has no advantage over traditional non-mesh repair. The FDA's finding was based on a review of scientific literature published between 2006 and 2011.
Between 2005 and 2010, more than 3,800 women had reported complications and injuries following transvaginal mesh surgery, according to the FDA.
The most prevalent complaint was mesh erosion within the body, but other injuries included bleeding, pain during sexual intercourse, organ perforation, vaginal scarring, muscular and emotional problems. Remedies include corrective surgery, hospitalization and intensive follow-up medical treatment.
On August 25, 2011, Public Citizen, a Washington D.C.-based consumer advocacy group, called for a recall of all non-absorbable synthetic material used in transvaginal mesh surgery. It also wants a reclassification of the approval process for new surgical mesh products.
The same day, a coalition of 600 pelvic surgeons submitted the FDA a letter challenging its findings about the risk for complications during transvaginal mesh surgery. The letter was obtained by the CommonHealth medical website. Among their challenges, the surgeons argued mesh erosion is not a major complication.
In 2010, approximately 300,000 women in the U.S. had surgery to repair POP, including 75,000 of whom had surgical mesh transvaginally implanted, according to the FDA.
Nine companies manufacture transvaginal mesh products, including Boston Scientific and Johnson & Johnson. Bloomberg News reported one recommendation from the FDA staff administration would require the manufacturers to submit additional safety data to regulators.
The FDA cleared 85 mesh devices to treat pelvic organ prolapse from 1992 to 2010.
Read More