Posts Tagged '"Multaq lawyers"'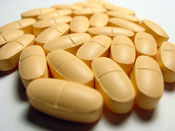 After years of close monitoring and label changes for Multaq, the Food and Drug Administration (FDA) has issued a new warning that the heart drug places some patients at an increased risk for serious cardiac events including death.
Multaq is used to treat various conditions, including patients with permanent Atrial Fibrillation (permanent AF). This is the most serious form of AF, which is an abnormal heart rhythm. The two other types are paroxysmal AF and persistent AF.
Permanent AF is a chronic condition in which sinus rhythm cannot be sustained despite treatment.
The FDA issued its Dec. 19, 2011 safety notification based on its monitoring of a 10-year study. In the communication, the FDA stated Multaq doubles the rate of cardiovascular death, stroke and heart failure in patients with permanent AF. The FDA advised healthcare professionals to:
Not prescribe Mutlaq to patients with AF who cannot or will not be converted into normal sinus rhythm (permanent AF).
Monitor heart rhythm by electrocardiogram at least once every three months.
If the patient is in permanent AF, Multaq should be stopped or the patient should be cardioverted.
Multaq is indicated to reduce hospitalization for AF in patients in sinus rhythm with a history of non-permanent AF.
Patients prescribed Multaq should receive antithrombatic therapy.
The study the FDA acted on was called called the Permanent Atrial Fibrillation Outcome Study Using Dronedarone on Top of Standard Therapy (PALLAS). The study was stopped early in July 2011. The FDA said it will release more information as it becomes available.
Multaq Background
Dronedarone is the generic name for Multaq. It was approved by the FDA in 2009 to treat several conditions, including permanent AF. Manufactured by Sanof-Aventis, the drug has been prescribed to 500,000 people around the world.
Since 2009, Multaq has been subject to several FDA actions, including in 2010 a revised warning noting cases of worsening heart failure in some patients. In February 2011, the FDA changed the warning label to state that Multaq should be discontinued if liver damage is suspected.
Related Blogs and Websites
Transvaginal Mesh: What to Know If You've Been Injured