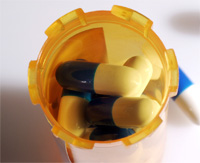 Disposal of unused drugs, dangerous diet supplements and contaminated tattoo ink led the health and safety topics which most interested consumers in 2012.
The Food and Drug Administration (FDA) reported these were among the top 10 most read topics on its Consumer Updates, which can be found on its website and are distributed through e-mail subscriptions.
How to Dispose of Unused Medicines. Consumers should follow any directions on the label for proper disposal. Otherwise, most prescription drugs can be thrown in the trash, unless the directions specify they should be flushed down the toilet. Drugs thrown in the trash should be mixed with substances such as coffee grinds, kitty litter or leftover food. Consumers should also call their city or municipal office and ask about community drug take-back programs that allow the public to bring unused drugs to a central location for safe disposal. Read more.