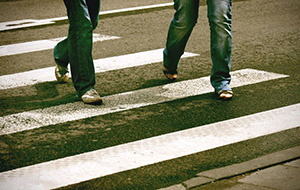 During the first two weeks of 2016, Massachusetts has already seen several serious pedestrian accidents.
Last weekend, a 56-year-old security guard leaving work was killed in a hit-and-run accident on West Boylston Street in Worcester. Police have charged a 21-year-old man with motor vehicle homicide by negligent operation and other violations.
Last week, a 68-year-old pedestrian was killed in South Hadley, as he crossed the street in front of his home. In that case, the driver remained on the scene and police opened an investigation.