Posts Tagged 'Boston distracted driving lawyers'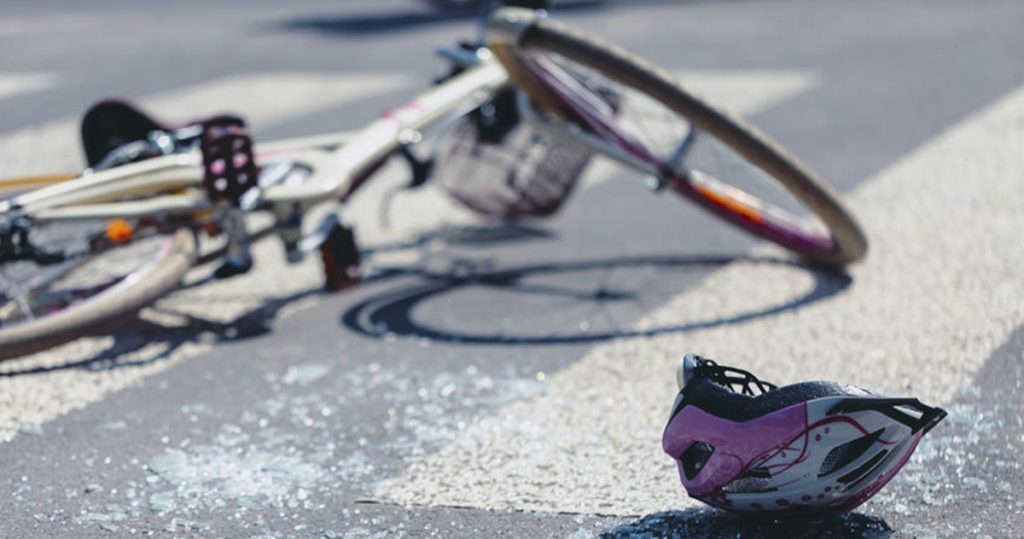 During the past few months, you may have noticed more bicyclists and fewer cars out. Massachusetts bike shops have confirmed that sales are way up since the COVID-19 emergency began. And during an uncertain time, it has been nice to see people enjoy bikes.
But now, as Massachusetts slowly re-opens the economy, driving patterns are changing again. More cyclists are out, but increasingly, so are cars. Coincidentally, traffic laws have also changed. As of April 1st, the Massachusetts hands-free driving law took effect, banning all hand-held cell phone use. Going forward, drivers must connect to voice-activated technology.
This is an important new law for cyclists, who often travel to the immediate right of a vehicle in the bike lane or roadside. When a driver doesn't pick up a phone, this takes away an unexpected movement, a layer of danger to cyclists.
But several other layers remain. The reality is many drivers do not even realize cyclists are nearby. But cyclists are close and are vulnerable to your quick, unpredictable movements, such as when you pick up a cell phone, reach into your glove compartment or open a fast-food bag as you drive. Or when you tend to your children or other passengers.  
If you are a Massachusetts driver, now is the time to set up your vehicle for hands-free cell phone use. Commit to follow the new law and drive safely.  
Also commit to check for cyclists. When you stop at a traffic light or stop sign, check in front of you, to each side and behind you. Bicycle accidents often happen because cyclists are approaching from behind cars. Many drivers neglect to look there. Drivers are less likely to look if they are focused on their cell phone or texting while driving. 
Many communities are expanding sidewalks or changing traffic patterns to make room for social distance. This means you may encounter cyclists in new areas. Approach slowly, with caution and patience.
Recent Cases: Distracted Driving Accidents and Injuries to Cyclists
Over the past year, there have been several news stories about distracted driving, leading to cyclist injuries and deaths. Even as states such as Massachusetts and Maine have strengthened laws, the number of distracted accidents continues to rise. 
Ipswich Texting While Driving Crash Kills Cyclist
On March 26th, just days after the Massachusetts stay at home advisory took effect, there was a tragic crash on an Ipswich Road. According to the The Boston Globe, a 43-year-old driver fatally struck a cyclist in the North Shore community, also injuring two other family members on bikes. Ipswich Police and the Essex County District Attorney's office announced the driver has been cited for motor vehicle homicide by negligent operation, marked lanes violation and composing, sending and reading an electronic message. A clerk magistrate will decide whether a criminal complaint will be issued.
Pennsylvania Driver Accused of Texting in Cyclist's Death
In April 2019, a Pennsylvania woman was accused of texting while driving. Penn Live, a local news website, reported she struck a male cyclist in Mount Joy Township. Forensic analysis determined she had sent a text message a minute before the crash. She received a message, then tried to call 911, as a neighbor also called in. 
The cyclist died from multiple traumas nine days later. In this case, the driver was charged with felony homicide by vehicle, misdemeanor involuntary manslaughter, and cited with traffic citations in the crash, according to Penn Live.
Florida Distracted Driving Case Ends in Fine, Community Service
In January 2020, a Florida woman pleaded no contest in a fatal crash which killed two cyclists and seriously injured several others. In November 2018, the woman had struck the group of 14 cyclists with her vehicle. They were members of a local bicycle club riding in Davie, a community in Broward County.
According to the Sun Sentinel newspaper, the woman admitted to reaching into her glove compartment for her cigarettes. She also said she was temporarily blinded by sun glare. Police allege the woman was also traveling 70 mph on a 55 mph road when she struck the cyclists. This was a horrific crash and many involved were deeply upset with the outcome. In this case, local prosecutors maintained the woman's actions did not warrant a criminal charge of motor vehicle homicide, according to the Sun Sentinel. So the driver pleaded no contest to careless driving, leaving court with orders to pay a $1,000 fine and complete 120 days of community service. She also lost her driver's license for six months.
Free Legal Consultation
Boston Bicycle Accident Lawyers – Distracted Driving Injuries to Cyclists
At Breakstone, White & Gluck, our Boston bicycle accident attorneys have more than 100 years combined experience. We represent cyclists and others who have been injured by distracted driving, including a driver's negligent use of a cell phone.
Distracted driving accidents can seriously injure cyclists. We urge you to act right away if you suspect a driver's cell phone use may have caused your injuries. If you or a loved one was injured, it is important to consult an experienced lawyer to learn your rights. You may be entitled to pursue financial compensation for your medical bills, lost wages, pain and suffering and other financial losses. 
For a free legal consultation, contact Breakstone, White & Gluck at 800-379-1244 or 617-723-7676. You can also use our contact form.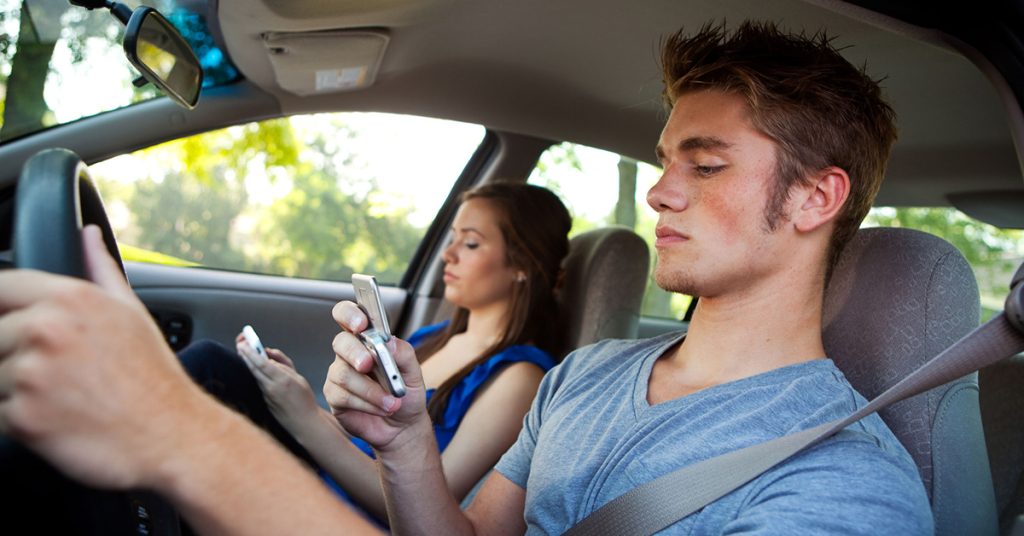 When your teen driver picks up the keys, you may casually say, "Have fun and be safe." But this is when your worry sets in.
In this blog, Breakstone, White & Gluck reports on the latest research on teen drivers along with essential safety fundamentals to share with your family. Our partners each have more than 35 years of experience representing those who have been injured by negligent drivers in Boston, Cambridge and across Massachusetts. To avoid these tragedies, we encourage parents to play an even more proactive role to encourage safety during the summer months.
AAA Foundation for Traffic Safety "100 Deadliest Days" Study
A new study reports two-thirds of people injured or killed in car crashes involve a teen driver. The AAA Foundation for Traffic Safety released this figure as part of its "100 Deadliest Days" report on the period from Memorial Day to Labor Day. During the past five years, nearly 3,500 people have been killed in crashes caused by teens during the summer months, according to AAA.
More than a quarter of the teen driving crashes were caused by speeding. Teens who were drinking and driving caused 17 percent of the deadly collisions while distracted driving behaviors caused 9 percent of the deaths.
Other findings:

Teen drivers, age 15-18, are 17 percent more likely to cause a fatal car crash in the summer than other times of the year.




The legal age for consuming alcohol is 21 years old in every state. Yet 1 in 6 teens involved in fatal summer crashes tested positive for alcohol.




More than 52 percent of teens participating in AAA's research reported they had read a text message or email while driving in the past 30 days. Another 40 percent admitted to sending one.




As part of its research, AAA used in-vehicle dash cameras and found 58 percent of teens who caused a crash were engaged in distracted behaviors. This was four times as high as federal estimates.
Other research goes deeper, showing teen drivers crash nearly 4 times as often per mile as drivers age 20 and up (Insurance Institute of Highway Safety.) The younger the driver, the more likely they are to crash due to inexperience or risky behaviors. Even a couple years can make a significant difference. For instance, the crash rate for 16-year-old drivers is 1.5 times as great as for 18- and 19-year-olds.
A few tips for your family:
Teen driving agreement. If you have never done so, now is a good time to have your child sign a teen driving agreement. Don't just get a signature. Ask your teen to read each point out loud and ask if they understand or have any questions. 
Massachusetts Junior Operator Law. Remind your teen that they have additional restrictions under the state's junior operator law. If they violate the law, they may be cited and the infraction will go on their driving record. There is nothing you can do to help them at that point unless you plan to hire a criminal defense lawyer and attempt to challenge the citation.
For the first six months, drivers age 16 ½ to 18 cannot carry passengers under the age of 18, except for family members. The law also bans junior operators from driving between the hours of midnight and 5 a.m. and cell phone use is not allowed for any reason. There are additional consequences for driving under the influence of alcohol, speeding or drag racing.
Drinking and Driving. Explain to your teen that there is a zero tolerance policy for drinking and driving in your home. Encourage them to avoid parties where there are a large number of teens or where teens may be drinking.
At the same time, they should never get in the car with a friend who has been drinking and you will do everything you can to help them get home safely in situations involving alcohol. Come up with an emergency plan together now before there is a crisis situation.
Drive with your teen. Ask your teen to tag along when you go to the grocery store or mall. Show them how you handle the parking lot or the busy intersection where you need to watch for cyclists and pedestrians. Talk through some of the steps out loud. Then, give them the wheel on the way home. 
Set a good example. Do not heavily consume alcohol and never drive if you do. Put your cell phone in the back seat when you drive. If your teen calls, say, "I was driving and couldn't talk." If you use a hands-free driving device, consider limiting use while your teen gets started on the road. 
About Breakstone, White & Gluck
At Breakstone, White & Gluck, our Boston car accident lawyers have over 100 years combined experience. Our lawyers are committed to providing aggressive representation and obtaining the best possible financial results for clients – in every case. We represent clients injured by car crashes and in truck accidents in Boston, Cambridge, Somerville and across Massachusetts.
For a free legal consultation, contact us at 800-379-1244 or 617-723-7676 or use our contact form.