Posts Tagged 'top 50 crash locations on Cape Cod'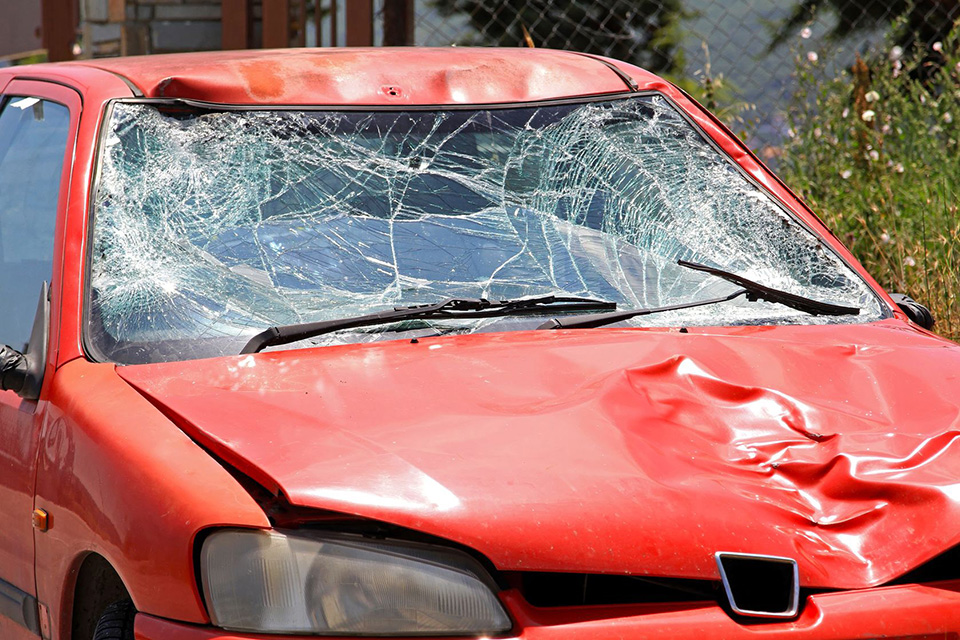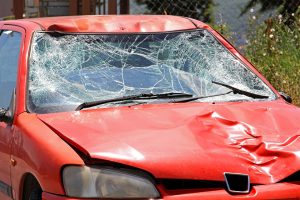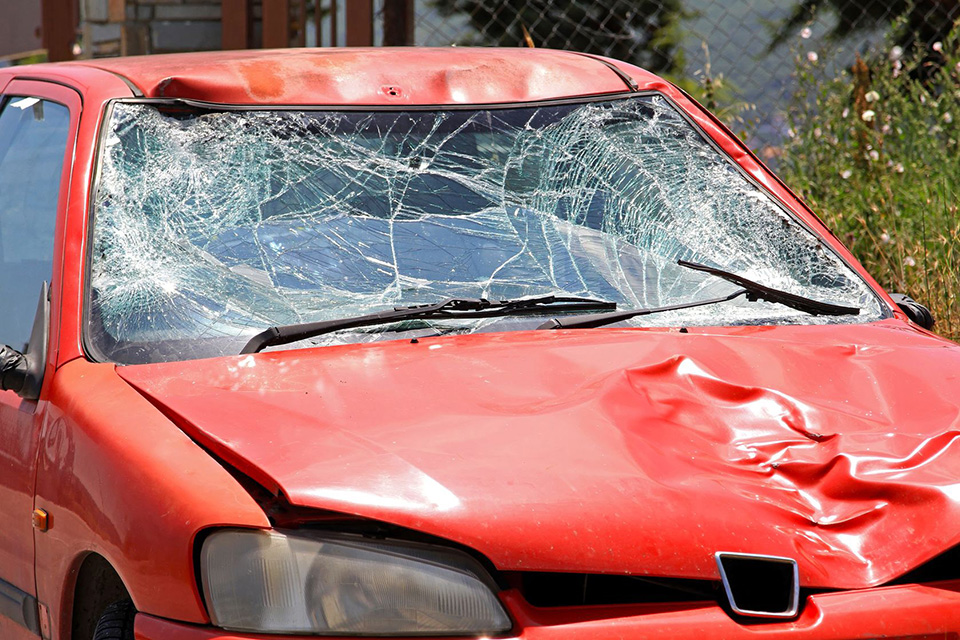 If you regularly travel to Cape Cod, you know to expect traffic slowdowns and use caution near the Bourne and Sagamore bridges. Now, a new report sheds light on just how many accidents really happen at Cape Cod rotaries and intersections.
The Cape Cod Commission released its, "Barnstable County High Crash Locations," report last month. The report identifies 50 of the most dangerous intersections and several other rankings. These rankings were developed through analysis of 2012-2016 traffic data from the Massachusetts Department of Transportation (MassDOT) and local police departments. The commission collected data on the number of crashes and Equivalent Property Damage Only (EPDO) accidents. Traffic data typically counts EPDO accidents, along with car accidents resulting in injury or death, to provide more context on traffic conditions.
This report confirms that many Cape Cod car accidents are happening on the rotaries in Bourne and Buzzards Bay. Many are also happening on the mid-Cape, in Barnstable, Dennis and Yarmouth. But the report provides insight on just where motor vehicle accidents are happening and how close these accidents are happening to your home, your work, your vacation rental or where you take your daily walk. In some cases, you may want to change which highway exits you use.
If you read the report, you will see there is already good news in some cases; the state and local towns have already implemented improvements to antiquated roads or are planning updates.
But you should also take away the point that it's important to travel slowly on Cape Cod. This is a special region with beautiful beaches, where residents, vacationers and workers converge each summer from different experiences. As a driver, you have a responsibility to use reasonable care and you give yourself more options by slowing down and putting down your cell phone. Recognize that during the summer season, a safe speed will likely fall below the posted speed limit. Ultimately, your goal is to give other drivers, along with cyclists and pedestrians, adequate room if they need to move over, turn or respond to traffic conditions.
In addition, distracted driving and drunk driving accidents cause many injuries on Cape Cod. Make good decisions. If you drink, stay home or use a designated driver system.
Cape Cod Rotaries with the Most Traffic Crashes
Among rotaries and circular intersections, the Bourne Rotary at Route 28, Sandwich Road and Trowbridge Road saw the highest number of crashes. 445 car crashes were reported over the 5-year period. Safety improvements were completed in 2015. The Mashpee Rotary (at Route 28, Route 151 and Great Neck Road) had the second highest number of Cape Cod crashes.
Two other major intersections in Bourne came in third and fourth, the Otis Rotary at Route 28, Connery Avenue and Lake Drive, and the Belmont Rotary in Bourne at Route 28, Main Street and the Buzzards Bay Bypass. There were 257 Barnstable car crashes in Hyannis, at the Barnstable Airport rotary along Route 28.
Other Top Crash Intersections on Cape Cod Intersections
1) Top Dennis Car Crash Intersection
Route 134 (East-West Dennis Road) at Patriot Square/Market Place
170 crashes and 254 EPDO accidents
2) Top Barnstable Car Accident Intersection
Route 28 (Falmouth Road) and Bearses Way
153 crashes and 285 EPDO accidents
3) Second Highest Traffic Crash Location in Barnstable 
Route 28 (Iyannough Road) at Yarmouth Road
136 crashes and 260 EPDO accidents
4) Top Yarmouth Car Accident Location
Route 28 at Old Main Street/North Main Street
106 crashes, 212 EPDO accidents
5) Dennis Traffic Crash Location with Second Highest Number of Crashes
Route 134 (East-West Dennis Road ( at Upper County Road)
Top Crash Locations Along Route 6
1) Dennis, Exit 9A/9B on Route 6 at Route 134
2) Bourne, Exit 1A Route 6 (Pilgrims Highway) at Scenic Highway
3) Barnstable, Exit 6, Route 6 at Route 132, departing toward Barnstable Municipal Airport, the Cape Cod Mall and the Steamship Authority
4) Yarmouth, Exit 7 Route 6 at Willow Street
5) Harwich, Exit 10 at Route 6 at Pleasant Lake Avenue
Where Fatal Car Crashes Happen on Cape Cod
From 2012-2016, there were 86 fatal crashes on Cape Cod, according to the report. Three communities recorded just about half of these deaths.
Barnstable, which includes Hyannis, Marston Mills and other villages, recorded 19 deaths. There were 13 deaths in Yarmouth car accidents. Meanwhile, Falmouth saw 12 traffic fatalities.
Where Cyclists and Pedestrians are Vulnerable on Cape Cod
Along Route 28 in downtown Falmouth, Hyannis, Yarmouth, Chatham and Orleans
Buzzards Bay in Bourne
Station Avenue in Yarmouth and Route 134 in Dennis
Downtown Orleans
Commercial Street in Provincetown
The commission also noted that bicycle accidents and pedestrian accidents often go unreported. This may happen when a cyclist or pedestrian decides they were not seriously injured and do not need medical care.
We share shortened versions of the Cape Cod accident locations. Learn more by reading the Cape Cod Commission's report.
Free Legal Consultation – Cape Cod Car Accident Lawyers
With decades of experience, Breakstone, White & Gluck fights for the rights of victims of negligent or reckless driving on Cape Cod and across Massachusetts. If you have been injured by someone else's negligence, contact our Cape Cod car accident attorneys and learn your legal rights.
While there are many lawyers based on Cape Cod, be cautious. Resist the urge to hire the first lawyer you speak to. This is a major decision. Before you hire an attorney, carefully review the facts of your car crash with them. Learn about an attorney's specific experience handling car accident cases in Massachusetts. Some lawyers may concentrate only on car accidents. Some may only have a few years of experience. Others may not have experience taking certain types of cases to trial. These details matter when you hire a motor vehicle accident lawyer. Because you never know whether the insurance company will look to settle or attempt to take a case to court.
At Breakstone, White & Gluck, our attorneys bring over 100 years combined experienced to our clients.  Our partners founded our firm in 1992 and we are known for our extensive experience in the handling of car accident cases, as well as truck crashes and bus accidents. Each year, we also represent cyclists and pedestrians after serious injuries, settling many cases. But we are committed to taking cases to trial when necessary to achieve the best result for our clients.
Please read more on our case results page or from our client reviews.
If you have been injured by someone else's negligence, we invite you to contact Breakstone, White & Gluck for a free legal consultation: 800-379-1244 or 617-723-7676 or use our contact form.