Posts Tagged 'Tierney Center'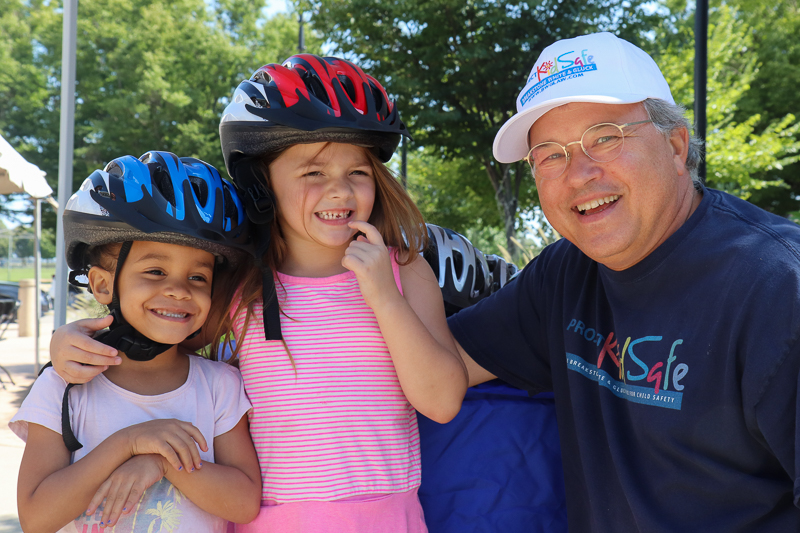 If summer must end, we like to squeeze in some last fun at the Tierney Learning Center's Back to School BBQ. The Tierney Learning Center is a resource for many in South Boston, working to help low-income families achieve their goals for education, finances and health and well being. And it hosts one of the best summer BBQs in Boston, with good food, games, music and the opportunity to see friends.
For the fourth year, Breakstone, White & Gluck was pleased to donate bicycle helmets for the children and teens as part of our Project KidSafe campaign. Attorney David W. White fit the helmets and as you can see, he had a great time. It was nice to spend time with the kids before they head back to school. We have met some of the families at past events, so it was a pleasure to see them again.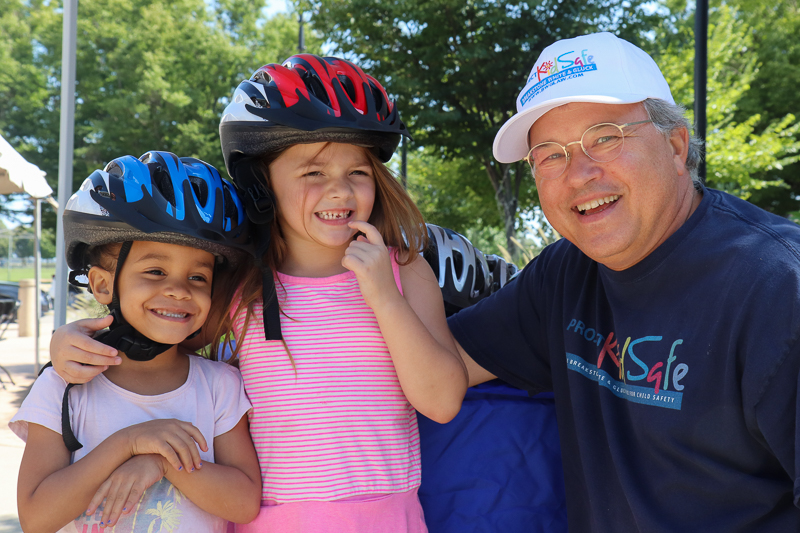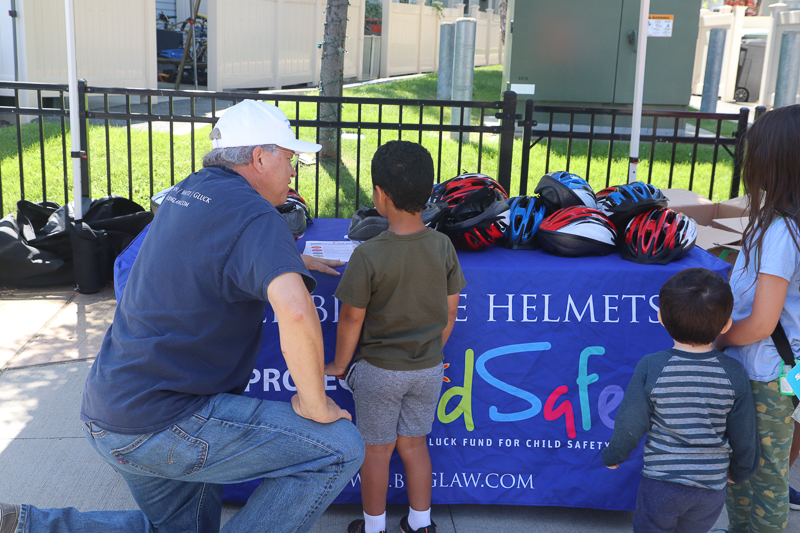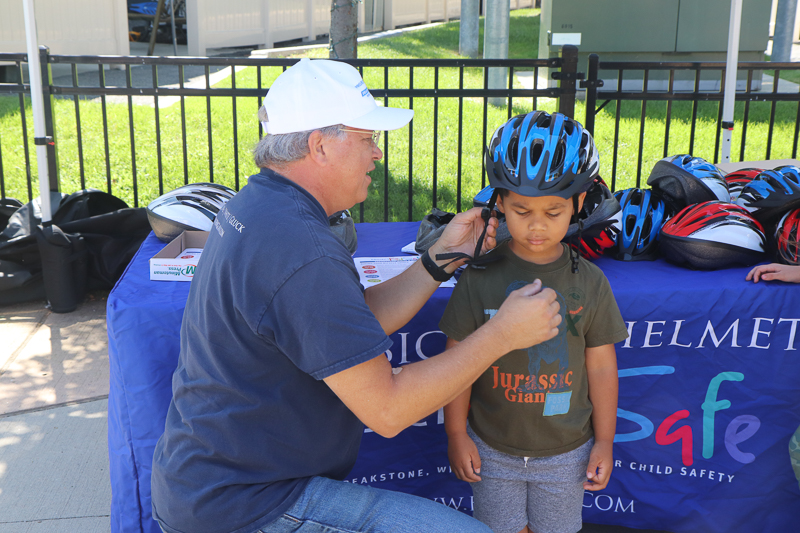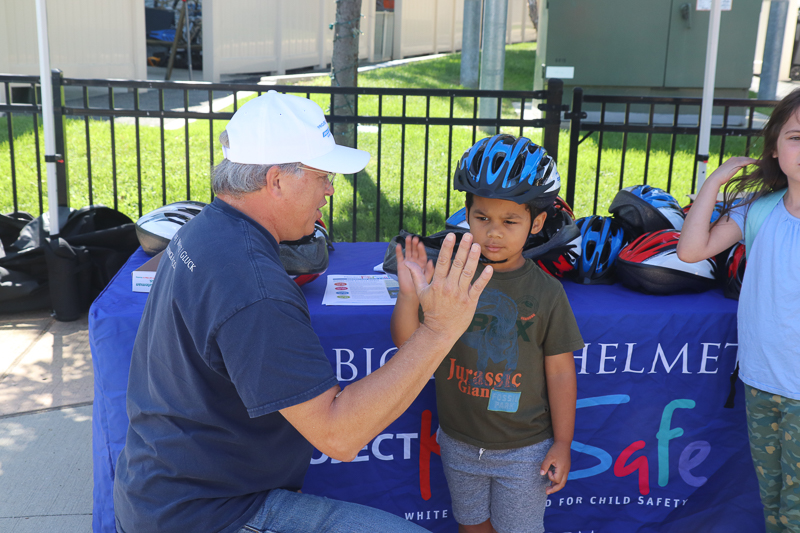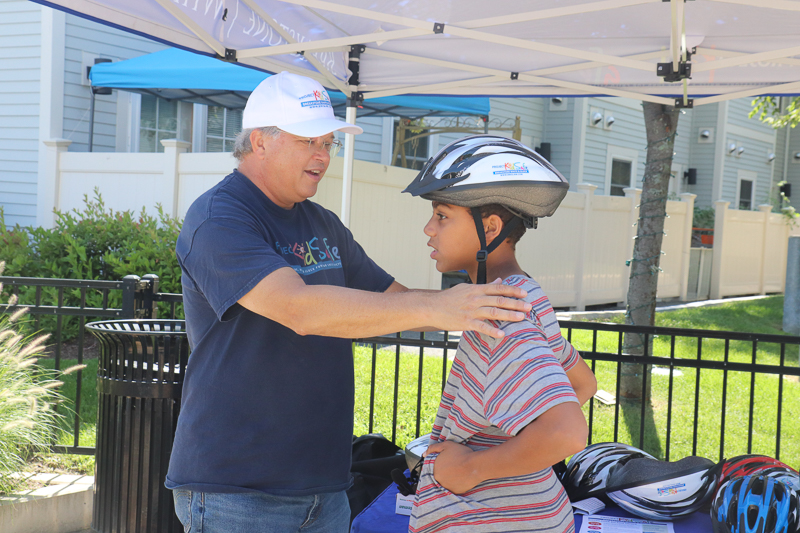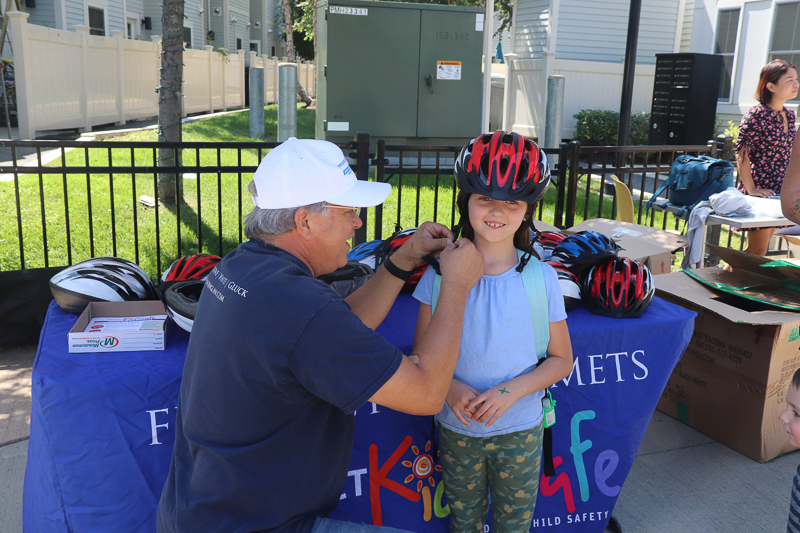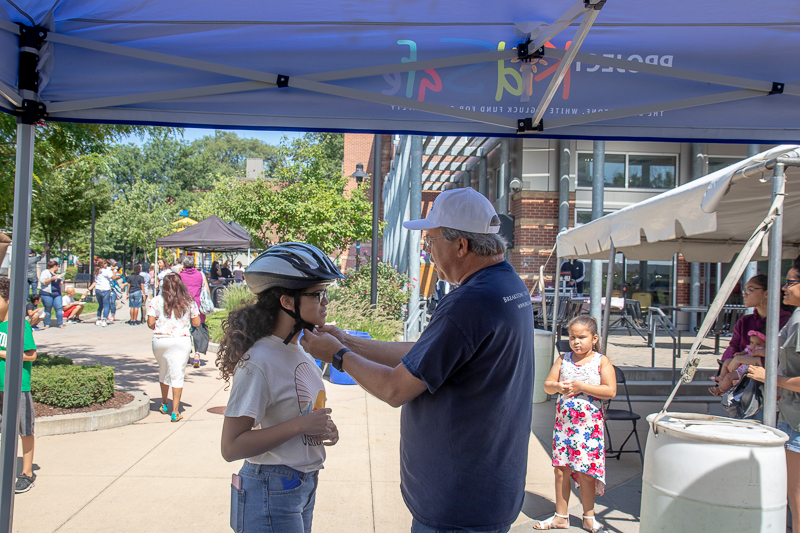 Attorney David White visited the Joseph M. Tierney Learning Center in South Boston on July 7th and fit over 60 children and teenagers for brand-new bicycle helmets donated by Breakstone, White & Gluck's Project KidSafe campaign. We set up our Project KidSafe tent as part of the center's summer party, which was a lot of fun, with a DJ playing music, water balloon tosses and other summer games.
This is the second year Breakstone, White & Gluck has donated bicycle helmets to families served by the Tierney Center, which provides educational support and programming to youth and families in South Boston. The center's goal is to leverage its neighborhood resources to ensure that each individual who walks through its doors has the tools to achieve his or her highest potential both in the classroom and within the community. To that end, it works with more than 30 other Boston agencies to bring resources to its residents. Nearly 60 percent of the households served by the center are non-native English speakers and 90 percent are single-parent households.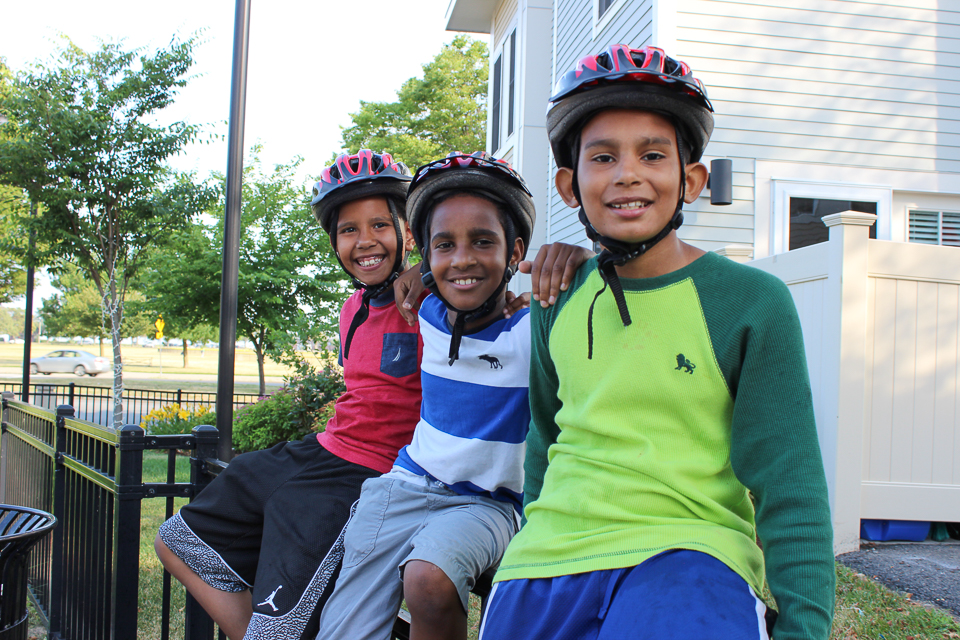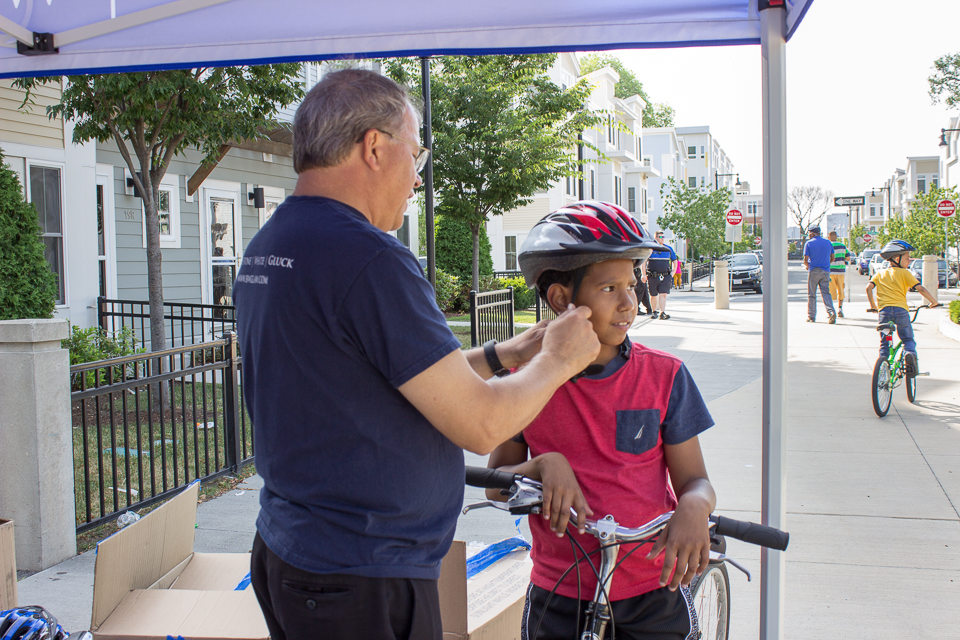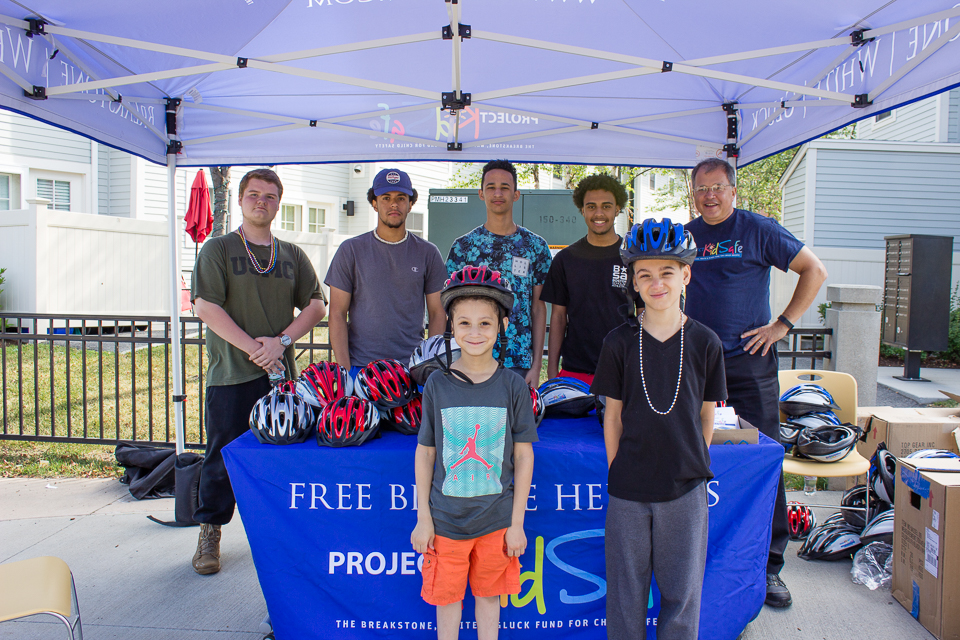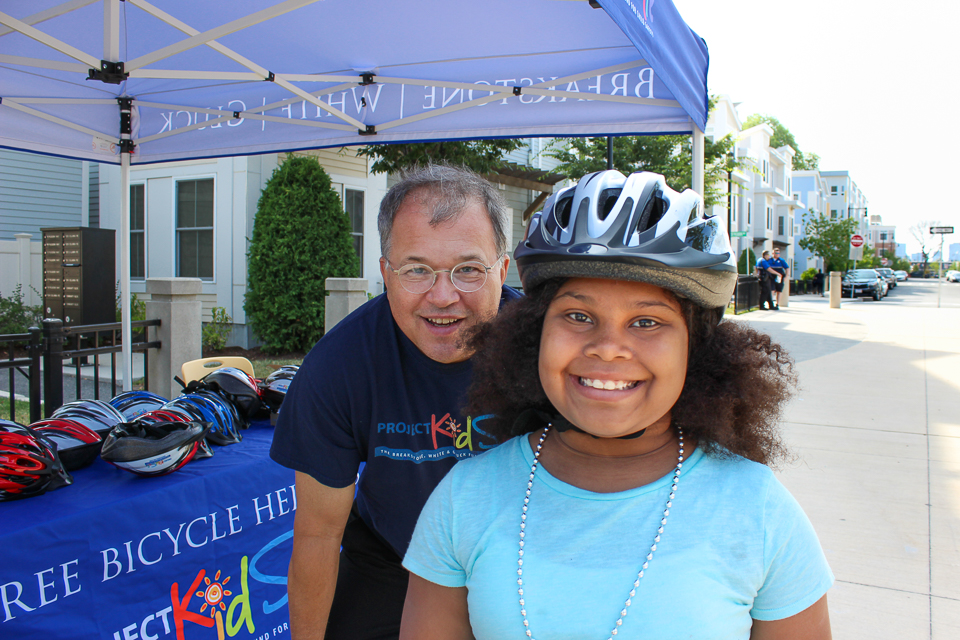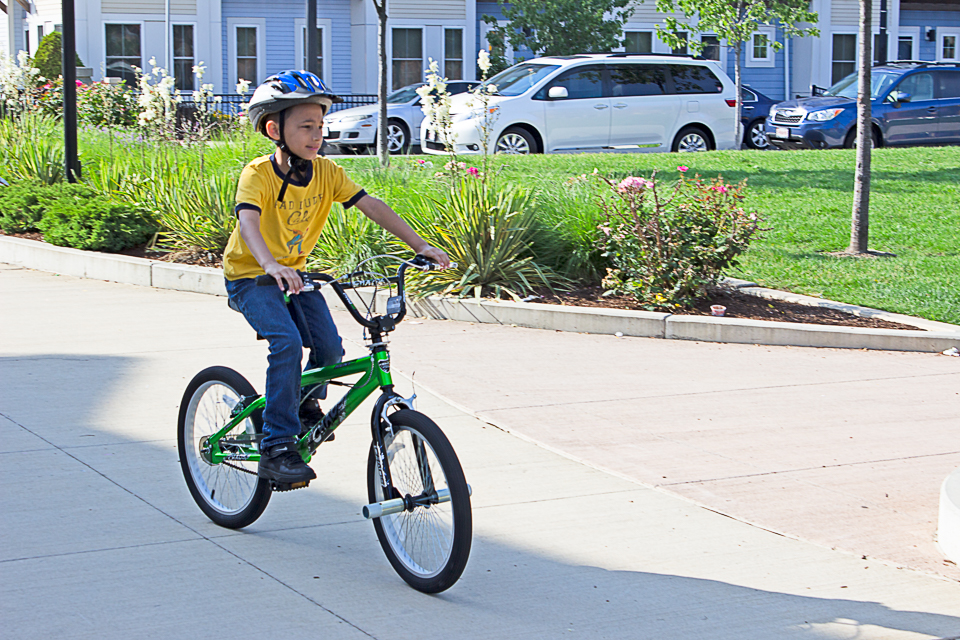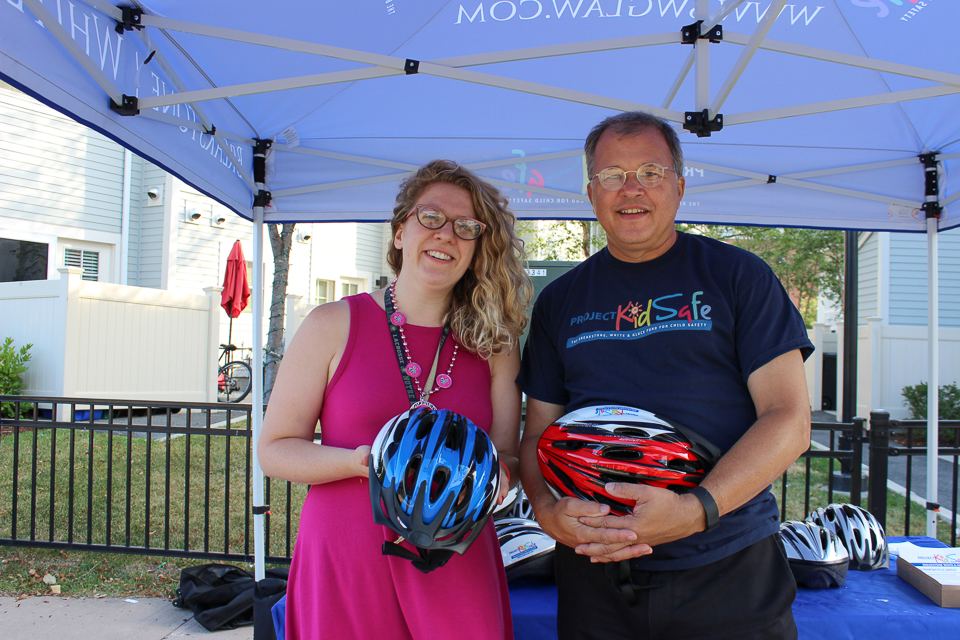 Claire Kaiser, the teen programs coordinator for the Tierney Learning Center and Attorney David White of Breakstone, White & Gluck.
To learn more about bicycle safety, fitting a helmet and the laws in Massachusetts, visit our bike safety page.