Bicycle Helmet Giveaway at the Joseph M. Tierney Learning Center in South Boston
Attorney David White visited the Joseph M. Tierney Learning Center in South Boston on July 7th and fit over 60 children and teenagers for brand-new bicycle helmets donated by Breakstone, White & Gluck's Project KidSafe campaign. We set up our Project KidSafe tent as part of the center's summer party, which was a lot of fun, with a DJ playing music, water balloon tosses and other summer games.
This is the second year Breakstone, White & Gluck has donated bicycle helmets to families served by the Tierney Center, which provides educational support and programming to youth and families in South Boston. The center's goal is to leverage its neighborhood resources to ensure that each individual who walks through its doors has the tools to achieve his or her highest potential both in the classroom and within the community. To that end, it works with more than 30 other Boston agencies to bring resources to its residents. Nearly 60 percent of the households served by the center are non-native English speakers and 90 percent are single-parent households.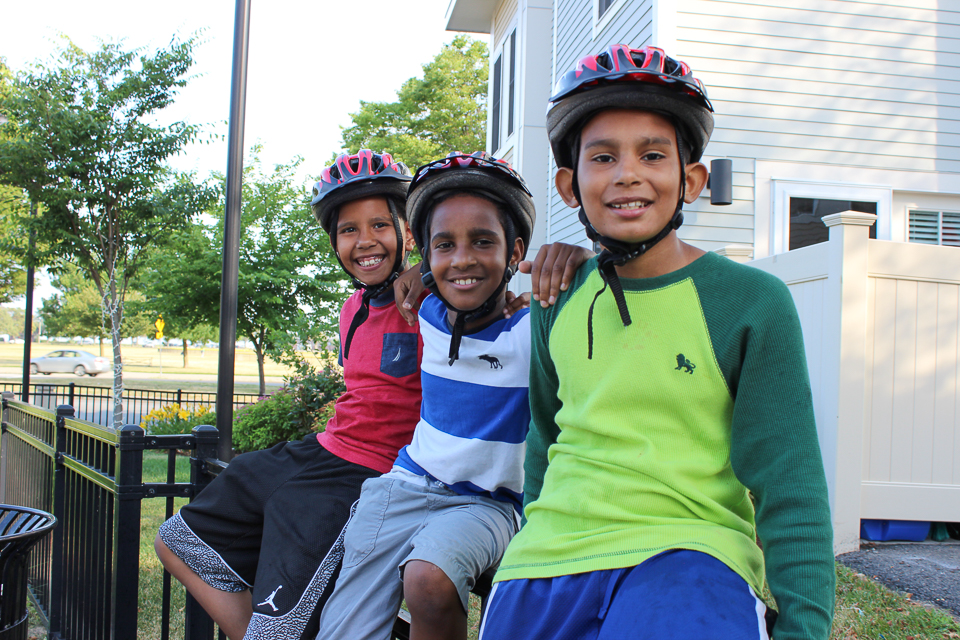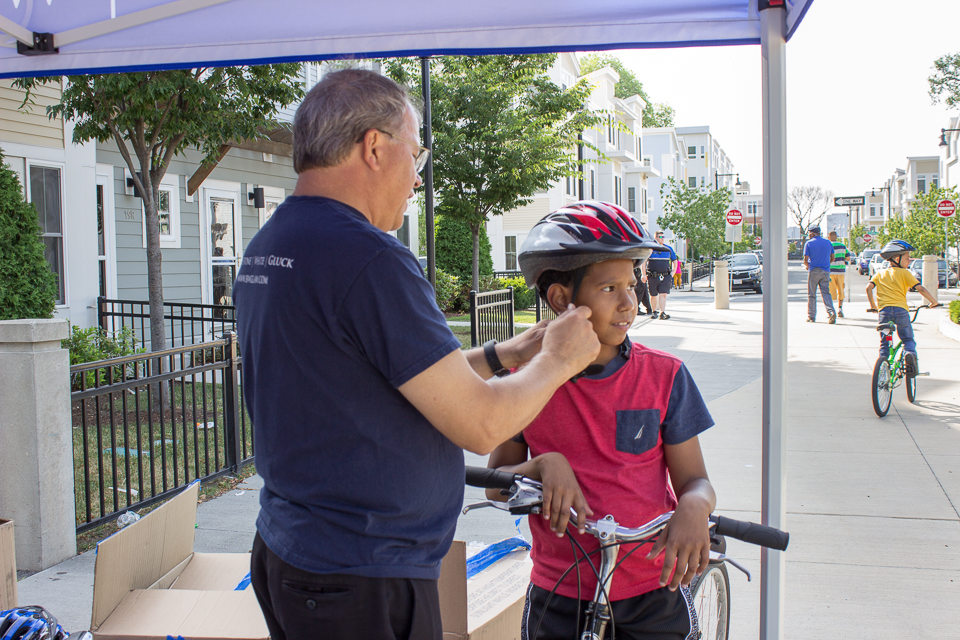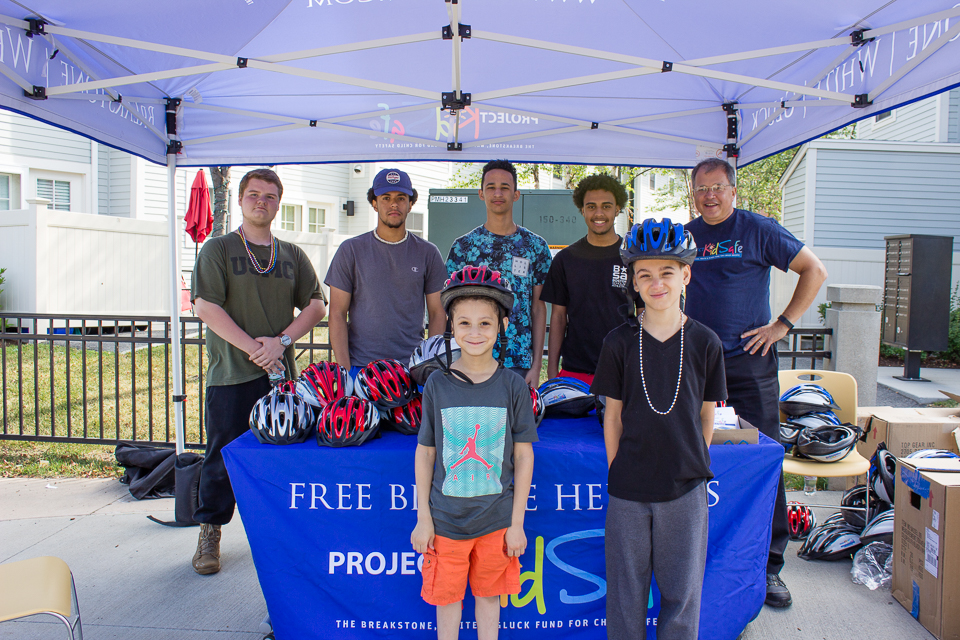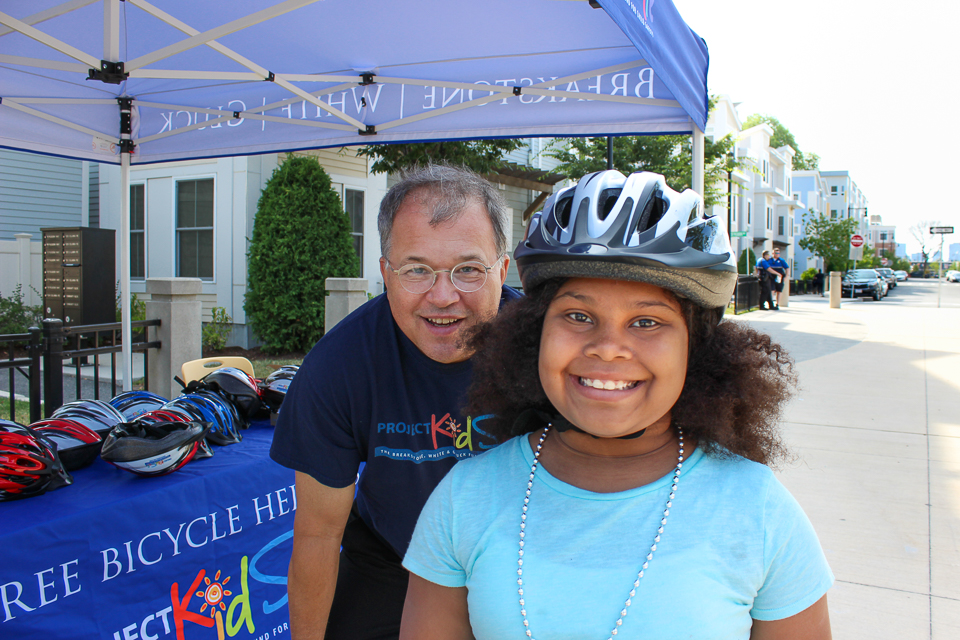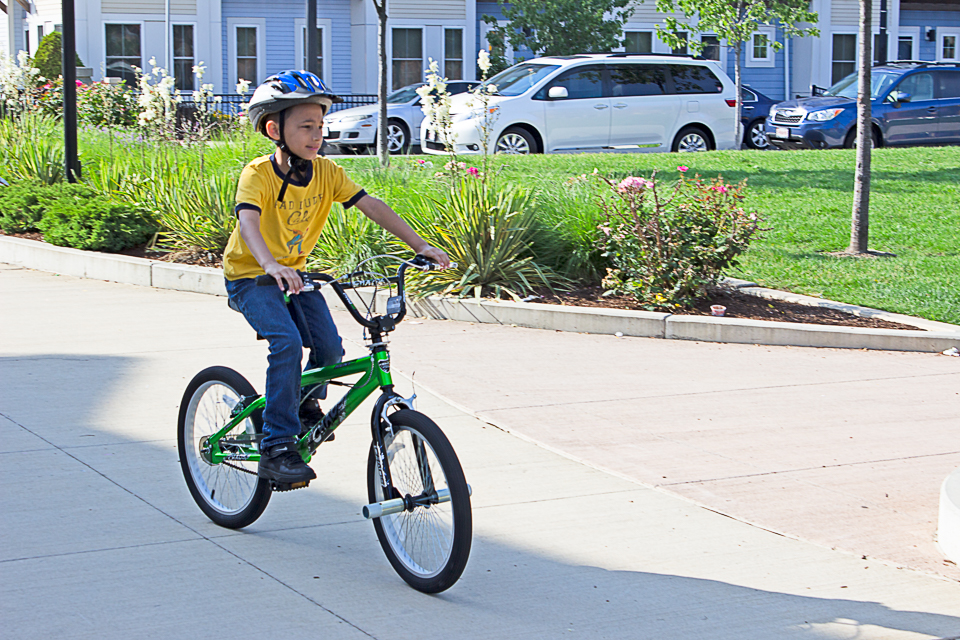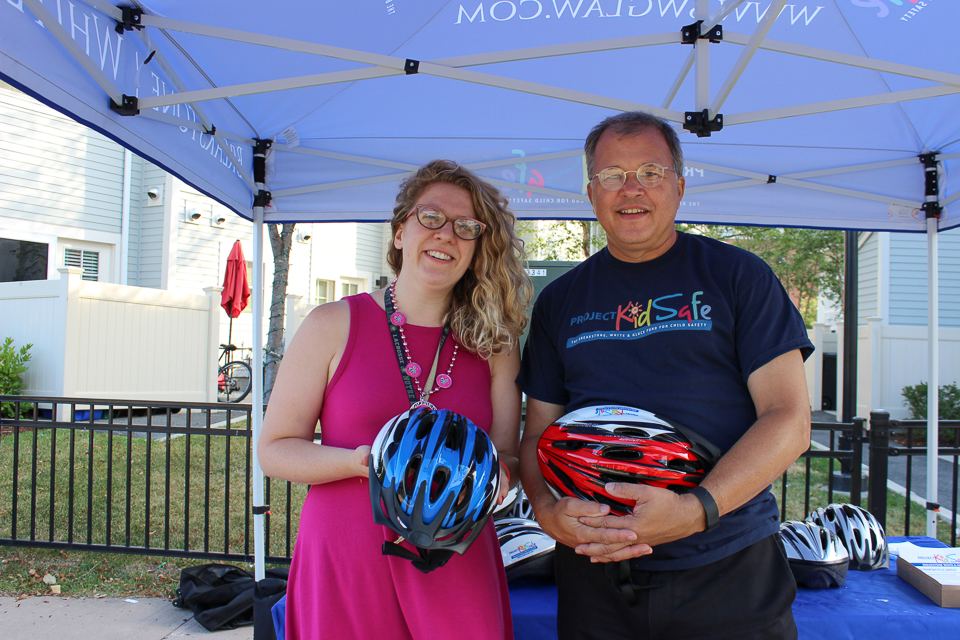 Claire Kaiser, the teen programs coordinator for the Tierney Learning Center and Attorney David White of Breakstone, White & Gluck.
To learn more about bicycle safety, fitting a helmet and the laws in Massachusetts, visit our bike safety page.
About Breakstone, White & Gluck
Breakstone, White & Gluck, a Boston personal injury law firm, is committed to the safety of all bicyclists in Massachusetts. We have over 100 years combined experience representing bicyclists injured by the negligence of others. If you, or a member of your family, has been injured in a bicycle incident, please feel free to contact us for a free legal consultation at 800-379-1244 or 617-723-7676 or use our contact form. Thank you and RIDE SAFE!