Posts Tagged 'Summer driving tips'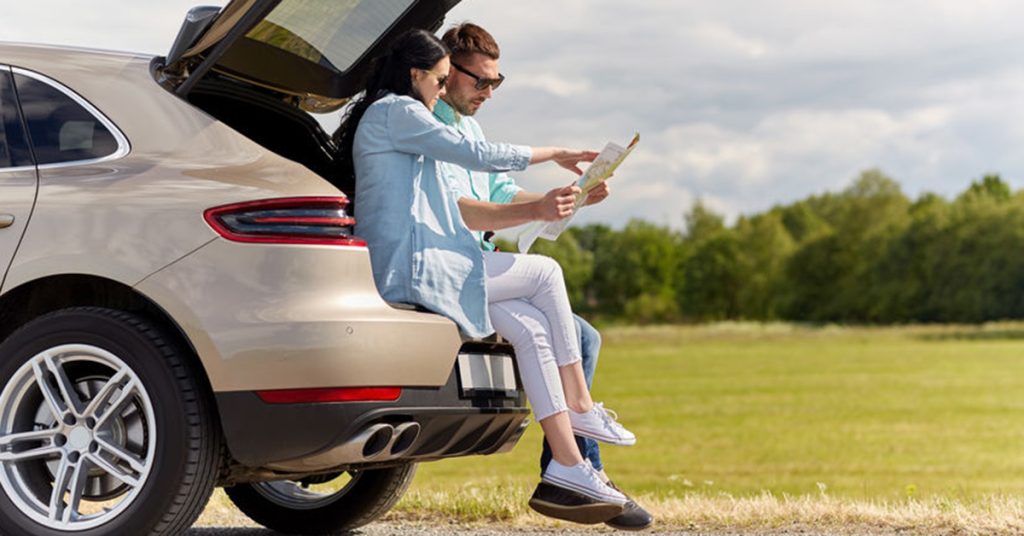 By now, many of us are ready for a summer road trip. Maybe you cannot reach your first-choice destination due to COVID-19 travel restrictions. Or maybe you are just taking it slow with a day-trip. Whatever your plan, we hope you can fit in some fun while practicing safety.
First, make sure your vehicle is ready. Check your vehicle's systems. By taking some time now, you are less likely to breakdown or cause a car accident resulting in injury, motor vehicle damage and stress.
Check for Auto Recalls
Find your Vehicle Identification Number (VIN). Then, check the federal auto recall website, managed by the National Highway Traffic Safety Administration (NHTSA). You can also sign up for email alerts from this page.
Each year, there are millions of auto recalls. Drivers are not always properly informed by manufacturers. Without any warning, drivers keep operating vehicles, increasing the risk for a malfunction. Be pro-active about checking on auto recalls.  The thorough database contains recalls up to 15 years back. One caveat is the database does not identify vehicles which were recalled but have now been repaired. 
Collect Your Owner's Manual
Make sure you have your owner's manual in your glove compartment, along with your motor vehicle registration and auto insurance information. 
Have Your Car Serviced
Before you travel:
Check your vehicle maintenance records

Schedule a tune-up, oil change or battery check as needed

Check when your car last had a tire rotation

Make sure your air conditioning system is properly working as well
If you have any questions, schedule an appointment with a mechanic or garage. 
Roadside Assistance
Purchase an auto club membership before you travel. Due to COVID-19, you may not be traveling as far as you wanted this year. You may just be day-tripping to Cape Cod. Still, anytime you travel on the highway, an auto membership is a valuable tool.
Stocking Up
The NHTSA advises drivers to stock up on essential supplies before you travel.
Cell phone and charger
Nonperishable food, drinking water and medications
Paper or printed maps (in case you lose cell phone coverage)
First aid kit
Flashlights
Flares and a white flag
Jumper cables
Tire pressure gauge
Jack
Work gloves and extra clothing
Extra windshield washer fluid
Checking Inside the Car and Mirrors
Remember to check your seatbelts and car seats to make sure they are properly functioning. If you have a young child, they may have outgrown their car seat over the past few months. Replace car seats right away.
Check your mirrors. Your rearview and sideview mirrors should be securely in place to help you view your surroundings. If you have a back-up camera, make sure it works. If you don't have a back-up camera and you have time, consider purchasing an add-on camera. Consumer Reports offers tips: "How to Add a Back-up Camera to Your Car."
Travel Planning
Before you travel, check the weather and road conditions along your route. Familiarize yourself with the directions before you go. You may use a global positioning system. But when visiting new places, also consider printing travel maps or writing down notes, such as toll locations and rest stops. Write down key phone numbers, such as for hotels. Gather this in a folder or binder. 
Share your travel route with a loved one or friend. Keep an emergency contact's information available, such as in your wallet or the password lock screen of your phone.
If you are traveling within Massachusetts, you can check traffic conditions on Mass511.com. Cape Cod travelers can check the Cape Cod Commission's Real-Time Traffic Updates. This contains information about Cape Cod car accidents, road closures and construction projects.
Hands Free Cell Phone Systems
On April 1, 2020, the Massachusetts hands-free driving law took effect. Now, all six New England states ban texting while driving and handheld cell phone use. 
What you can do: If you want to use your cell phone, purchase Bluetooth and hands-free driving equipment before you travel. If you cannot GPS through Bluetooth or an in-vehicle system, you can purchase a cell phone mount for your dashboard.
Cell phone-related car accidents often ruin vacations while causing serious injuries. Our best advice is to focus on the road and set your cell phone aside. Enjoy the time with your family or friends. Check your messages at the end of the  day.
Children and Heatstroke
Children can suffer heatstroke when left alone in a vehicle. A child's body temperature rises 3-5 times faster than an adult's and injuries can happen quickly, according to the NHTSA.
Come up with a family plan for traveling this summer. Never leave your children alone in your car in parking lots, when you visit family and friends or any time you make quick stops. Your car is a powerful piece of machinery. Everyone in and out of the car together. Or if you have two adults, designate one your driver, who stays in your vehicle with your children and the air conditioning. Let the passenger get out and do your errands.
Free Legal Consultation – Boston Car Crash Lawyers
Breakstone, White & Gluck and our Boston car accident attorneys fight for the rights of those injured by negligence and wrongdoing in Massachusetts. Our attorneys represent those injured across Massachusetts, from Boston and Cambridge to the North Shore and Quincy and the South Shore and Cape Cod.
If you have been injured in a motor vehicle accident, learn your legal rights. Consult Breakstone, White & Gluck at 800-379-1244 or 617-723-7676 or use our contact form.