Posts Tagged 'Project KidSafe toy safety 2018'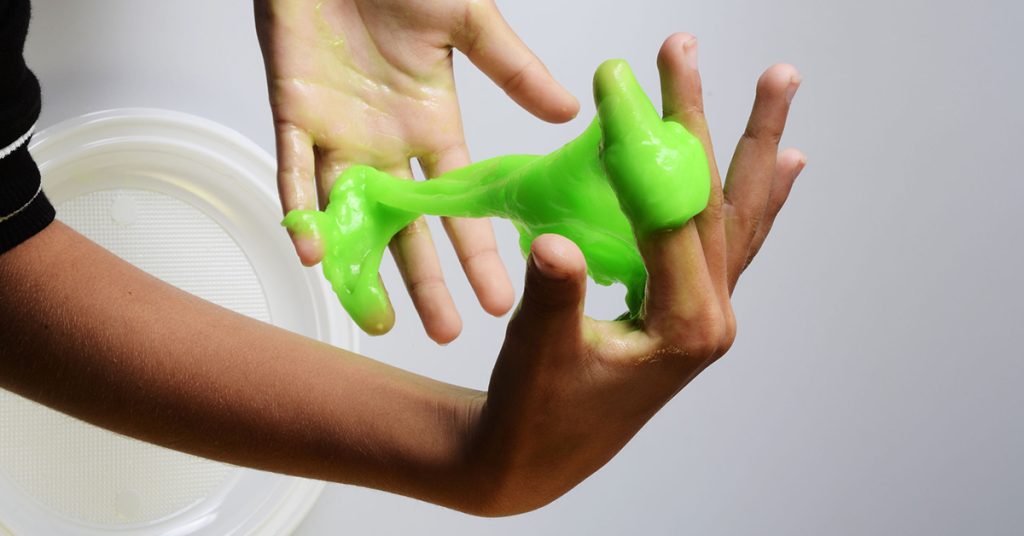 There is "Trouble in Toyland." For the 33rd year, U.S. PIRG has released its annual survey on toy safety. This is a widely respected survey, which over the years has dispensed valuable information to protect children and families. The survey has led to the recall of more than 150 unsafe toys.
Highlights from this year's report:
Toys which have been recalled for safety issues over the past year
Toys which contain high levels of toxic materials, such as boron
Toys which do not meet labeling requirements
Toy regulations
Toy recalls
Over the past year, the Consumer Product Safety Commission (CPSC) announced more than 40 recalls of toys and children's products, such as wagons and strollers. These recalls represent 2.7 million units. During its survey, the group did not find any recalled toys or products still being sold. This is good news for consumers, but you still need to check products for yourself by going online. You can visit the CPSC Recall list.
You can also check the U.S. PIRG's "Trouble in Toyland" report, so you can be informed while you shop or to see if you have any recalled toys in your home (See Appendix 4, page 29). Many people do not hear about recalls so it's worth checking.
If you find a recalled product, you can contact the manufacturer for a refund or a repair. In some cases with inexpensive toys, it may be best just to discard it from your home in a safe way. Move onto other toys.
U.S. PIRG has long advocated for improvements to the CPSC's recall system. One concern is that companies are not required to report how many consumers actually return products for repairs or refunds.
Toxic Materials
The report focused on two toxic materials in toys: Lead and boron.
Lead. Lead was banned from household paint, children's products and cookware 40 years ago. But federal law states children's products made after August 2011 can contain no more than 100 parts per million. Because lead is highly dangerous when breathed in, be careful when buying toys such as paint sets and other products. Electronic devices can contain some lead parts, as can metal components of bicycles. The American Academy of Pediatrics (AAP) recommends all products for children contain no more than trace amounts of lead (40 ppm).
Boron. Your child may be begging you to buy one of those popular slime toy sets. U.S. PIRG says you can't trust these products are safe. Researchers found six slime products on the market had dangerously high levels of boron. One brand, "Kangaroos Original Super Cool Slime," contained concentrations as high as 4700 parts per million (ppm).
Boron is a chemical element used mostly in glass manufacturing, pesticides, antiseptics and detergents. Children can ingest small amounts, even less than 3.68 ppm and suffer symptoms of nausea, vomiting and potentially longer term impacts on reproductive health. The Environmental Protection Agency (EPA) reports certain levels can even be lethal. Say the "Kangaroos Original Super Cool" slime has up to 4700 parts per million (ppm). Then consider that six states have made recommendations on boron limits in drinking water, non exceeding 1 ppm. It's a frightening discrepancy. U.S. PIRG has asked the CPSC to explore setting limits on boron levels, as Canada and other countries have.
We recommend parents spend their money elsewhere this year. There are so many toys out there, which your child would enjoy without risk to their safety. Likewise, if your child plays at another friend's home or goes to daycare, make sure the adult in charge knows you don't want your child playing with slime sets.
Slime Toys with Dangerous Levels of Boron
Kangaroos Original Super Cool Slime – Amazon – 4700 ppm
Kidsco Glow in The Dark Slime  – Amazon, Walmart – 4600 ppm
Toysmith Jupiter Juice Slime  – Amazon, Walmart – 1900 ppm
iBaseToy Fluffy Slime – Amazon – 1500 ppm
Haniex Soft Magic Crystal Slime – Amazon – 1400 ppm
Meland Fluffy Slime Amazon Boron – 1100 ppm
Data from U.S. PIRG "Trouble in Toyland" Report 2018.
Labeling
Toymakers are responsible for properly labeling their products, especially those with small parts which are not intended for children under age 3. This warning is essential. Children are often putting small parts in their mouths. From 2001 to 2016, more than 110 children died this way, according to U.S. PIRG.
What's important for consumers to know is the CPSC has a Small Parts Ban. Toys must be tested to make sure they cannot pass through a test cylinder, which has a diameter of 1.25 inches. The cylinder has a slanted bottom, opening 1 to 2.25 inches. If a toy can pass through, it must be properly labeled: WARNING: Choking Hazard-Small Parts. Not for Children Under 3 Yrs.
Researchers identified a few toys which are being sold online without age appropriate labels this year – Hatchimals and L.O.L. Surprise toys. Parents should watch and carefully inspect every purchase you make. A good rule of thumb is to open every toy well in advance of giving it to a young children. Open it out of your children's reach, such as in a basement.
Balloons are another product which are not being labeled properly. Balloons should come with warnings that they are a potential choking hazard to children under 8 years old. Yet, 87 percent of the latex balloons on Amazon.com carried no warnings, according the survey.
Toy Regulations
As consumers, we deal with packaging, price tags and shipping dates more than regulations. But the "Trouble in Toyland" report shares three important regulations on page 17:
Small Parts Ban (1979)
The Child Safety Prevention Act of 1994
The Consumer Product Safety Improvement Act of 2008
Read the 2018 "Trouble in Toyland" report.
---
About Breakstone, White & Gluck
Free Legal Consultation: 800-379-1244
Breakstone, White & Gluck of Boston specializes in handling personal injury and product liability cases. This holiday season, we are committed to sharing toy safety tips as part of Project KidSafe campaign. We wish you a safe and healthy holiday season.
Learn more about our firm: www.bwglaw.com.