Posts Tagged 'Ride-on toys'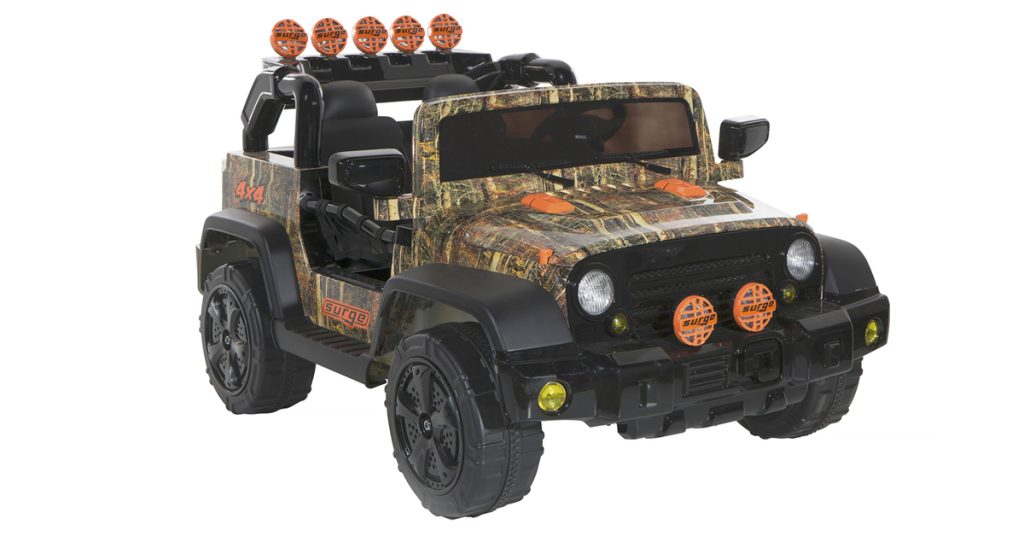 Battery-operated ride-on toys may look like fun holiday gifts. Parents and grandparents even have their choice of models, including the Jeep, Mercedes-Benz and Lamborghini to name a few.
Shoppers can get easily caught up in the "cuteness" factor. It's not that simple, though. Ride-on toys can be heavy and motorized. Be cautious when buying, even with push or pedal ride-on toys, because you are trusting these toys to support your child.
The Consumer Product Safety Commission (CPSC) has been working to improve safety for ride-on toys, because children have suffered injuries and even deaths. In 2016, three children died in riding toys in toy-related injuries, all encounters with motor vehicles (Source: CPSC). Riding toys, motorized and non-motorized, were associated with the highest number of toy-related deaths that year – or 43 percent.
Before you buy, please step on the brakes and consider our safety tips.
Potential Harm: Motor Vehicles and Fires
Why are riding toy cars so dangerous? The greatest danger is children can be hit by adult-sized vehicles. But motorized toy cars can also overheat, as a North Andover family learned last August. A mother had the terrifying experience of having to pull her children out of a toy car, just after smoke started coming from the hood and before the flames. Other potential issues are children can attempt to stand and cars can tip, resulting in head injuries. Remote controls can provide parents a false sense of security. Parents may have more control just pushing their children in a non-motorized toy/
Safety Tips for Buying Ride-on Toy Cars
Steer clear of motorized, battery-operated toy cars. Consider buying a tricycle or another non-motorized toy instead.
If you buy a battery-operated toy car, look for the age recommendation. Many of these toys are recommended for children age 2+, which we feel is too young. But the age recommendation is a starting point for many families.
Check the label to see if the riding toy meets the CPSC's toy safety standards. In 2016, the federal toy safety standard, ASTM F963, was specifically updated to address overload, stability and restraints on riding toys.
Check if the toy car has been recalled on the CPSC website.
It's not just toy cars. Any riding toy with a motor can malfunction. Last March, the CPSC recalled these Radio Flyer electric wagons due to motor problems.
Read the product specifications and instructions online before purchasing. Consider whether you have the time for this type of toy.
Test the riding toy before your child rides.
Always supervise your children when they ride. Stay on the driveway and sidewalks near your home. Fenced in areas, such as backyards, are best if the product is designed for use on grassy surfaces.
Protect your child's head with a bicycle helmet.
Follow instructions for properly seating your child. Ride one child at a time.
Find a safe place to park the riding toy. Commit to properly securing it after each use.
Keep the box. When your child outgrows the riding toy, remove it from your home.
Free Legal Consultation: 800-379-1244
For more than 25 years, Breakstone, White & Gluck has represented those who have been injured or killed by defective products which should have never been sold. This holiday season, our Boston personal injury lawyers are committed to helping consumers make informed buying decisions to prevent toy-related injuries.
Learn more about Breakstone, White & Gluck: www.bwglaw.com. If you have been injured, our attorneys offer a free legal consultation and can help explain your rights for seeking potential compensation. Call 800-379-1244 or 617-723-7676 or use our contact form.