Posts Tagged 'toy safety 2018'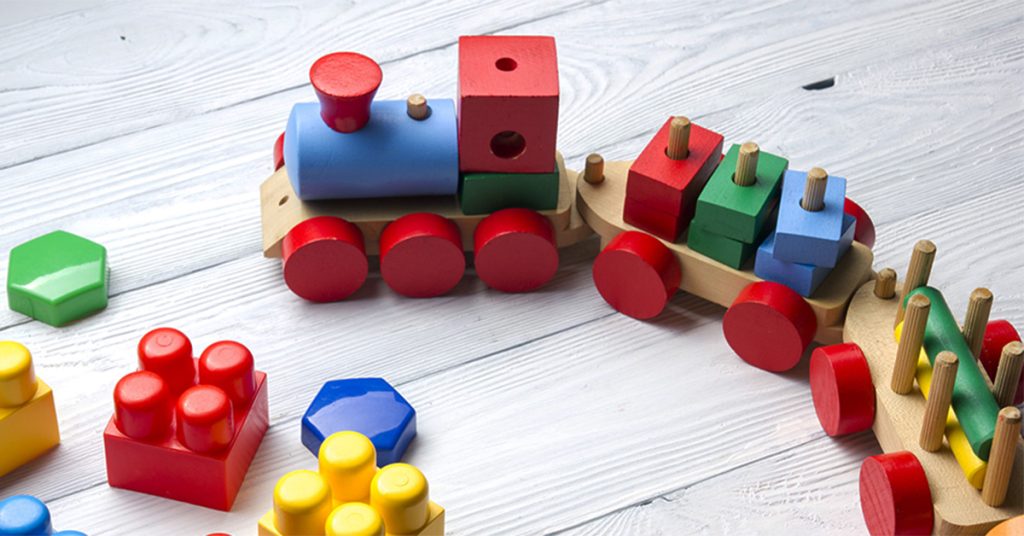 W.A.T.C.H. has released its annual nominees for the 2018 Worst Toys list. The Boston non-profit warns shoppers to steer clear of the following toys this holiday season:
Nickelodeon Nella Princess Knight Pillow Pets Sleeptime Lites
Parents should never leave infants in their cribs with toys, especially those with small pieces or strings. This toy is marked for ages 0+, for use as a nightlight or bedroom toy. While it does carry some warning labels – warning parents not to leave it in the crib or let children play with it unattended – this isn't enough to protect children. W.A.T.C.H. cited this and other hazards, including small accessories and a warning about batteries which can leak. This toy is being sold online through Target.com and Google Express, as well as in Target stores.
Nerf Vortext VTX Praxis Blaster
Nerf toys have received bad press for causing eye injuries. In this case, the Nerf gun is recommended for users age 8 and older and can shoot 10 discs in a row. W.A.T.C.H. calls this a potential hazard for eye and facial injuries. The blaster is sold at Target. Target.com, Amazon.com, Walmart.com, Ebay.com and Bonanza.com.
Marvel Black Panther Slash Claw
These make the list because they can cause injuries and can encourage hitting. The claws are encouraged for children age 5 and older and the packaging states children can "slash" like the Black Panther." At the same time, the packaging also advises children not to swing at other people or animals and to steer clear of breakable objects. If children use the toy, they are likely to break all those warnings, which is why W.A.T.C.H. included it this year.
Power Rangers Super Ninja Steel Superstar Blade
This is a sword-like toy and made the list for poor taste and the potential for facial and other impact injuries.
Cabbage Patch Kids Dance Time Doll
You may think this is a sweet, fun gift. But the toy has a removable headband, which W.A.T.C.H. says can be ingested. The toy is marketed for children age 2+ and is sold at Target, Target.com, CabbagePatchKids.com, Bonanza.com and Blinq.com.
Zoo Jamz Xylophone
This Vtech brand toy made the list for presenting a potential choking hazard. A young child could put the drumstick handle in their mouth and block their airway, W.A.T.C.H. says. The product is designed for children age 1 1/2 to 4 years old. It is sold at Walmart, Walmart.com, as well as Amazon and other retailers.
Nici Wonderland Doll: Miniclara the Ballerina
This pink ballerina and her kitten are not safe, W.A.T.C.H. says. There is nothing wrong with the little girl, but the kitten can become detached and a child could ingest it. A few of the retailers selling the toy: Amazon.com, Walmart and Barnes & Noble.com.
Stomp Rocket Ultra Rocket
This product is for children age 6 and older. Children are supposed to step onto the pedal to launch the rocket. The rockets can go high – up to 200 feet. W.A.T.C.H. recommended parents keep it off their holiday shopping lists this year, saying it can cause serious eye or face injuries.
Cutting Fruit
Magnetic fruit toys with a hard plastic knife are not a safe gift, W.A.T.C.H. says. The set is marketed for children age 2+, even though the knife can be used to cause puncture wounds.
Chien Á Promener Pull Along Dog
W.A.T.C.H. says this toy falls between regulations and safety. Manufacturers can only market toys with strings under 12 inches for use in cribs and playpens. Pull toys don't have the same restriction and the result is a toy with a 19-inch draw string can legally be sold to children. The age recommendation on this product is only 1-3 years old. There are no safety warnings. It is available on Amazon.com, Magic Beans and Mbeans.com.
More information on the 10 Worst Toys of 2018 list.
About Breakstone, White & Gluck

Breakstone, White & Gluck is a Boston law firm specializing in personal injury and product liability claims. We represent those who have been injured by the negligence and wrongdoing of others. If you have been injured, it is important to learn your legal rights for seeking compensation to cover lost wages, medical care and other financial losses. For a free legal consultation, contact the Boston personal injury lawyers of Breakstone, White & Gluck at 800-379-1244 or 617-723-7676 or use our contact form.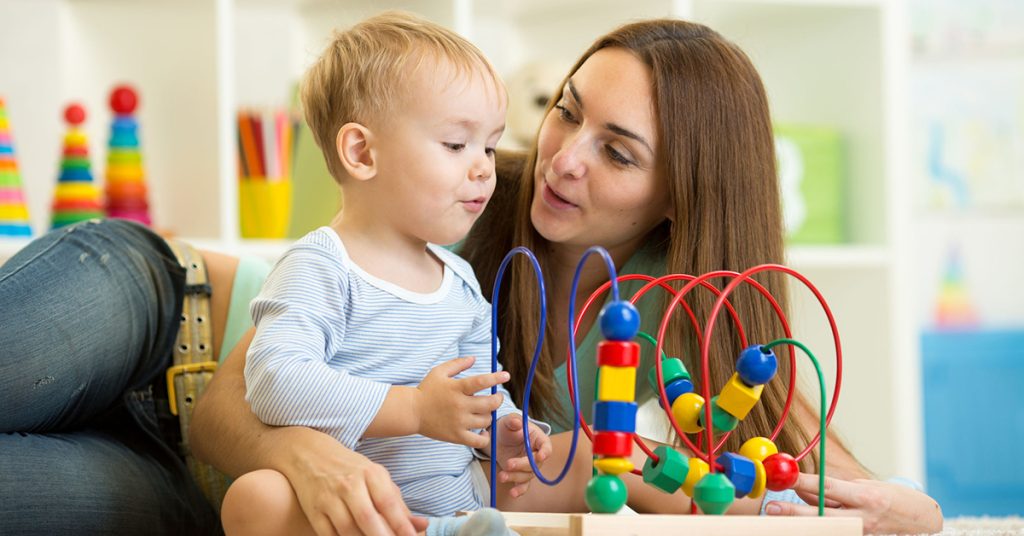 New parents quickly learn the secret to surviving the holiday season: stock up on batteries. While all batteries should be handled with care, we want to share a few safety tips for handling lithium button batteries.
Small, just the size of a button, these batteries are easy to overlook when you child-proof your home. But button batteries are a giant danger. A child can find one and put in their mouth. Without proper medical care, within hours, a child can suffer severe burns to their esophagus.
In 2010, researchers at Children's Hospital of Philadelphia tracked more than 3,400 cases of children who swallowed button batteries. The hospital reports 15 children have died and another 80 children have suffered permanent injuries after ingesting button batteries.
Our tips to protect your children:
Read product labels before you purchase. You may not realize some toys or products have lithium batteries because you do not have to install them. Likewise, products you may guess have lithium batteries may not. It is essential to read and ask questions.
Know where lithium button batteries are in your home. You can find them in certain toys and baby monitors, as well as remote controls, garage door openers, car keys and bathroom scales. You may also wear a watch powered by a lithium battery.
Remove products containing lithium batteries from your home. If you really need these products, at least secure them out of your child's reach.
Be suspicious of holiday gifts and trinkets. Holiday cards, electric candles and interactive gifts, such as musical stuffed animals, may have lithium batteries. Stop these products before they come into your home. As for holiday cards, enjoy them and discard them the same day. If you keep them, remove the battery.
Research your holiday gifts. Go online and search for product recalls involving any toy you wish to purchase. You can visit the CPSC website. Search for both the product you are interested in buying and batteries.
Warn your family and friends. With Thanksgiving just a few weeks away, now is an ideal time to share safety information with your loved ones. Urge family members, friends, grandparents and caregivers to carefully select holiday gifts, make use of toy recall alerts and move products with button batteries out of your child's reach.
What to do if a child swallows a lithium button battery
If your child ever swallows a button battery, go to the hospital immediately. The sooner a child receives medical attention, the better. A child can suffer a serious internal injury within hours of swallowing a button battery so every second counts.
We hope your child is never injured. But it is critical to understand the symptoms when children swallow button batteries. Parents may not see a child swallow a button battery or may not even know a button battery was in their child's reach.
These are common symptoms
Decreased eating or drinking
Difficulty swallowing
Vomiting
Vomiting blood
Chest pain or discomfort
Abdominal pain, blood in saliva or stool
Drooling
Crying
If you suspect your child swallowed a button battery, the Children's Hospital of Philadelphia advises parents to seek immediate medical treatment and to refrain from giving the child medications, food or anything to drink. Never attempt the Heimlich maneuver either. This can worsen the injury.
---
About Breakstone, White & Gluck and Our Commitment to Safety
This holiday season, Breakstone, White & Gluck is committed to sharing tips on toy safety. Every toy, every product you buy should be safe to use, but this is not always the case. Because of this, our Boston product liability lawyers want to share tips from our experience to help parents and grandparents make safe buying decisions.
Breakstone, White & Gluck is a top-rated Boston personal injury law firm, with lawyers who have been consistently recognized for excellence over the past 26 years, including by Top 100 New England Super Lawyers, Best Lawyers in America and Martindale-Hubbell. Our attorneys have also been recognized for starting our Project KidSafe campaign and working to help prevent injuries and deaths by providing safety education to families. To date, we have donated over 25,000 bicycle helmets to children, with a goal of preventing head injuries.
Learn more about Breakstone, White & Gluck: www.bwglaw.com. If you have been injured, our attorneys offer a free legal consultation and can help explain your rights for seeking potential compensation. Call 800-379-1244 or 617-723-7676 or use our contact form.
---
Additional Resources for Parents
We encourage parents to watch these videos.