Posts Tagged 'Massachusetts COVID-19 safety tips for pedestrians'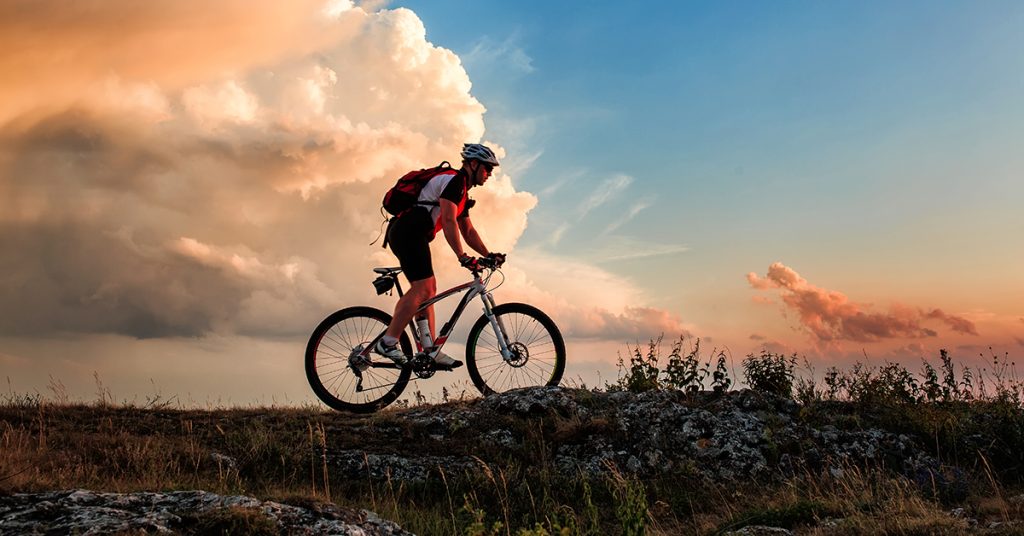 At Breakstone, White & Gluck, our attorneys encourage you to follow the Massachusetts "stay at home" advisory. When you go out for essential errands, the CDC advises you to wear a face mask and follow social distance guidelines, staying at least 6 feet apart from other people.
Yet it is also important to get outside for a few minutes of fresh air each day, even if you just stay in your own yard or walk down the street. With many of us so distressed, this can be hard to do, but if you are healthy and able, we have compiled these safety tips from the CDC, the Massachusetts Covid-19 website and bike and pedestrian groups we support.
Massachusetts Stay at Home Advisory
State officials have advised light exercise, such as a walk or run around your neighborhood, is acceptable but you have to follow social distancing and other guidelines. Playing close contact sports with others is against the state guidelines. Mass DPH Health Advisory: Stay at Home (March 24, 2020).
MassBike
MassBike issued a COVID-19 safety update, dated April 19, 2020, saying its response has generally been to follow the Massachusetts Governor's Office and the Centers for Disease Control. Cyclists can ride, "But MassBike certainly agrees with, and wants to reiterate, the official message of #StayHomeSaveLives. We encourage you all to stay home as best you can."
MassBike's safety tips included:
Never ride if you are ill or are experiencing of COVID-19.
Ride solo or only with others you live with.
Wear a mask.
Carry your supplies so you can avoid stopping and and interacting with people.
Look for a place where others are not riding.
Ride with caution.
The CDC recommends people stay at least six feet apart, but how can you measure distance when you are moving? That's a good question and in its post, MassBike mentioned a Belgium study on social distancing on bikes. The study advises people to walk about 12-15 feet away to maintain safe social distancing or about 30 feet for running and slow biking. When cycling fast, bicyclists should keep at least 60 feet apart.
Boston Cyclists Union
The Boston Cyclists Union says yes, cyclists can still ride. If you do, the organization recommends riding alone or only with others in your home. It also suggests wearing a mask to protect yourselves and others. Read the Boston Cyclists Union advisory, April 1, 2020.
WalkBoston
WalkBoston released an update on March 27, 2020. It also warned the public to practice social distancing when walking. The organization, active in Boston and across Massachusetts, offers a weekly email newsletter.
Massachusetts City and Town Advisories on Expanded Recreation Areas 
Some communities are talking about opening up roads so pedestrians and cyclists have more room to exercise and follow social distance guidelines. In Brookline, the Transportation Board removed parking and traffic lanes and opened up parts of Beacon Street, Brookline Avenue and Harvard Street to pedestrians.
The City of Boston also closed three Department of Conservation and Recreation (DCR) parkways to traffic, giving pedestrians and cyclists more room. These include the William J. Day Boulevard, Francis Parkman Drive and Greenough Boulevard.
In Cambridge, the City Council was also considering closing roads along Memorial Drive.
Final Note:
In addition to taking COVID-19 safety precautions, cyclists must remember to follow fundamentals, such as always wearing a properly-fitted helmet and using rear and front lights on your bike. If you need a new helmet, supplies or a tune-up, local bike shops are considered "essential businesses" and are allowed to open. Finally, both cyclists and pedestrians can protect themselves by wearing brightly colored clothing or a neon safety vest to stand out. While traffic has decreased on many roads, there are still many drivers out and it's important to be vigilant about safety.
If you are interested in learning more about bike safety, consider checking out our articles:

Quick Facts About Cycling in Massachusetts
Other COVID-19 Resources
CDC Advisory on Protective Face Masks
State of Massachusetts COVID-19 Updates
Consumer Reports, "Bike Riding Safety During the Coronavirus Pandemic," April 10, 2020
Free Legal Consultation – Boston Personal Injury Lawyers
Breakstone, White & Gluck supports cycling and pedestrian safety in Massachusetts. Through our Project KidSafe campaign, we are committed to protecting children on bicycles from concussions and traumatic brain injuries.
If you have been injured, learn your legal rights. Breakstone, White & Gluck represents those injured by negligence and recklessness throughout Massachusetts, including in car accidents, truck accidents, motorcycle accidents, bicycle accidents and pedestrian accidents. For a free legal consultation, contact us at 800-379-1244 or 617-723-7676. You can also use our contact form.