Posts Tagged 'Car accidents at intersections'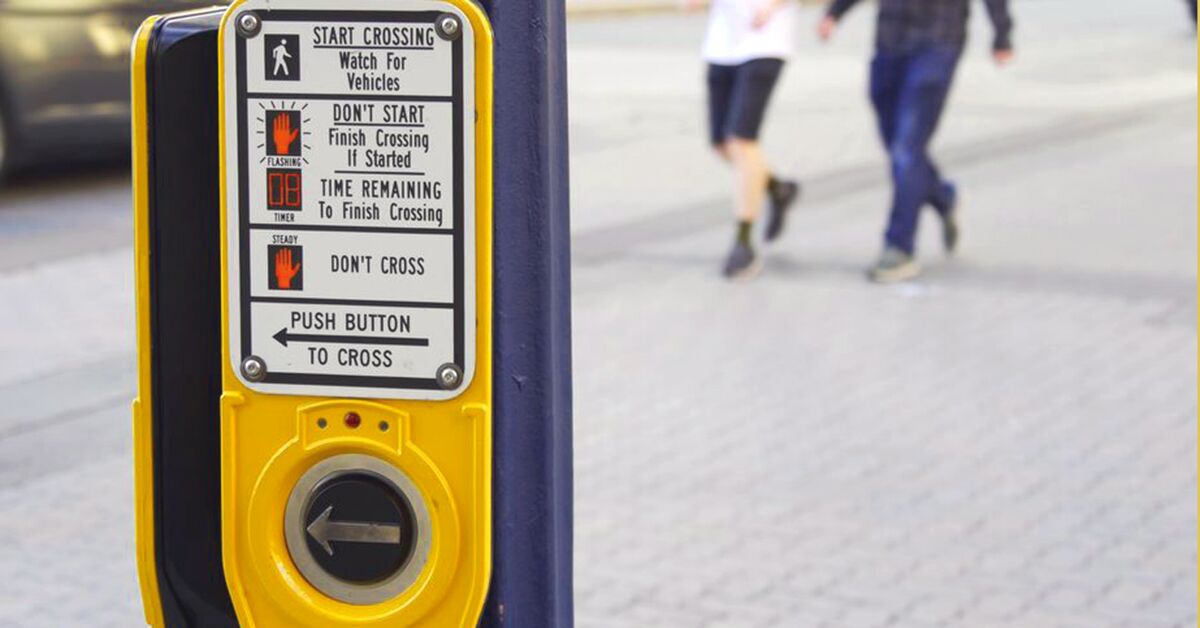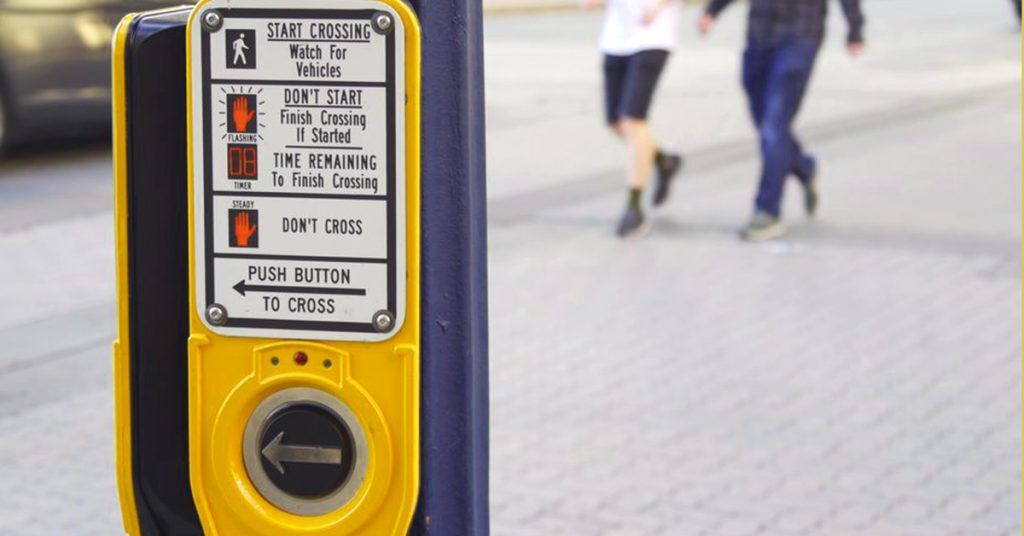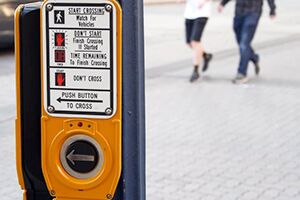 Many of us will head back to work and school in September and October, at least part time. Due to COVID-19 and our new schedules, some of us may choose to walk for the first time, instead of relying on public transportation. If you walk, use caution – especially in intersections.
Nearly 20 percent of all traffic accidents result in pedestrian fatalities, according to the National Safety Council. An estimated 40 percent of all pedestrian accidents occur in intersections, according to the Federal Highway Administration (FHWA).
A few facts from a FHWA study on pedestrian accidents in intersections:
Drivers are making unsafe turns. According to this study, one in five pedestrian accidents at signalized intersections occurred when vehicles made unsafe turns.
Left-turning vehicles cause more pedestrian accidents at intersections. Pedestrians at signalized intersections are more likely to be hit by a left-turning vehicle. Researchers found 60 percent of drivers who hit pedestrians turned left, while 40 percent turned right. The FHWA researchers noted a driver's view may be impeded more when turning left.
Pedestrians walk safer in groups. Researchers concluded that pedestrians walking in groups were less likely to be hit by left-turning vehicles than those walking alone. Again, this may be due to drivers being able to see pedestrians better. There was a notable difference – three out of four pedestrians hit by left-turning vehicles were walking alone.
Take Steps to Protect Yourself at Intersections
If you are a pedestrian, cars and trucks have the advantage in size. You have to assume drivers won't always be able to see you as traffic moves. You also have to be prepared for negligent operators, who are speeding or allow themselves to become distracted.
You can take steps to protect yourself though. Purchasing a neon vest is a good place to start. If a driver can see you, they may be more likely to slow down. Also take advantage of technology. Use Google Maps or another traffic app to plan your walking route.
At intersections, look for crosswalks with pedestrian traffic signals. Wait for the walk signals before crossing. Drivers have a responsibility to yield the right of way to pedestrians in all marked crosswalks in Massachusetts. Yet pedestrian signals are more visible and can make a big difference in protecting pedestrians.
Drivers also have a responsibility to check for pedestrians (and cyclists) before turning at intersections. Studies have found that drivers are not looking enough – which is frustrating because more cars now have rearview mirror cameras to help them. Drivers need to be scanning the intersection more in front and behind for pedestrians and cyclists. This is critical in Boston, Cambridge and other cities because commercial truck drivers travel much higher up than pedestrians and cyclists and often, there is no eye contact. But truck drivers are not the only risk. Pedestrians have to be aware of all vehicles – SUVs, cars, buses. These drivers should also be paying attention to you.
Breakstone, White & Gluck – Boston and Cambridge Pedestrian Accident Lawyers
At Breakstone, White & Gluck, our Boston personal injury lawyers fight for justice for those who have been seriously injured by negligence or wrongdoing. With more than 100 years combined experience, our attorneys specialize in the representation of those injured in pedestrian accidents and bicycle crashes in Massachusetts. For a free legal consultation, call our attorneys today at 800-379-1244 or 617-723-7676 or use our contact form.
If you traveled to Cape Cod or the North Shore this Memorial Day weekend, you most likely crossed many intersections and maybe a few rotaries.
Our Boston car accident attorneys want to take a moment and write about traveling safely through Massachusetts intersections. This is a fundamental, one of the first lessons for student drivers. Yet the reality is, more than 50 percent of all traffic crashes resulting in injuries or death occur in or near intersections, according to the U.S. Federal Highway Administration.
Intersections can be challenging. Drivers can make mistakes. Large trucks can take wide turns, causing serious accidents. And some intersections need improvements.
But often, accidents happen when drivers stop at traffic signals and just stop paying attention to the road. They may be fatigued; their thoughts may wander elsewhere. When traffic starts moving again, the driver may step on the gas without checking for pedestrians, cyclists or traffic around them.
Then there are outright reckless actions. Unfortunately, these endanger everyone in the intersection. These drivers are aggressive and may speed or drink and drive. These drivers may be cited for speeding and other traffic violations, but they can also be criminally charged for their actions. When a driver causes personal injury or death in Massachusetts, they may also be held liable for the victim's injuries.
Massachusetts Laws for Driving Through Intersections
Travel Slowly. As a driver, always travel slow enough to stop or yield to pedestrians, cyclists and other vehicles. You also have to remember other bystanders on sidewalks, such as foot traffic from restaurants and shops. Be prepared for them to make an unexpected move.
Right of Way at Intersections. As a driver, you must understand when you have the right of way and when you have to yield in intersections. You can find some of the rules contained in M.G.L c. 89 § 8. As for right of way, when two vehicles arrive at an intersection at the same time, the driver on the left shall yield the right-of-way to the vehicle on the right.
Drivers must also yield to other vehicles before turning left. When stopped at a steady red light, drivers can make either a right turn or on a one-way street, they can make a left turn to another one way street. They must yield the right-of-way to pedestrians and other traffic as directed by the traffic signal.
Yielding to Cyclists. Drivers may only turn right if they can do so at a "safe distance from the bicyclist at a speed that is reasonable and proper," according to M.G.L. c 90 § 14.
When drivers turn right near cyclists, there is a high risk for a right hook crash. As best practice, before making a right turn, drivers should fully check around their vehicle, including behind. They should make use of their rearview and sideview mirrors.
If there is a cyclist, they are most likely to be in the bike lane to your right (though in Massachusetts, cyclists are also allowed to travel in the traffic lane in front or behind you). Yield to them and let them turn right first. You want to keep the cyclist well ahead of you. Then travel slowly because there may be other cyclists nearby.
When drivers turn left, conditions are different. Drivers are most likely to encounter a cyclist coming from another direction. They can avoid a bicycle crash by continuing to scan the intersection and waiting until there are no cyclists.
Yielding to Pedestrians. Pedestrians are safest at intersections marked with crosswalks and traffic signals, which provide "Walk" lights. Drivers must stop at these traffic signals. M.G.L. c 89 § 11.
The best way to avoid a pedestrian accident is to stay well behind the crosswalk line and stay alert throughout the light. Do not check your cell phone, even in hands-free mode.
Put Down Your Cell Phone. Under the new Massachusetts hands-free law – or M.G.L. c 90 § 13B – drivers are not allowed to pick up their cell phones, including at stop signs or traffic signals. Drivers are allowed to use voice-activated technology, but we urge you to set your cell phone and all in-car systems aside. Let calls go to voicemail. Instead, use this time to check traffic conditions around you and get ready for the green light.
Read your Massachusetts Driver's Manual. While this won't make your summer reading list, the Massachusetts Driver's Manual is available online. As a Massachusetts driver, you can access this anytime you have a question. We suggest reading page 111, which explains the Dutch Reach method for safety near cyclists and how to prevent a dooring injury to a cyclist. This is worth noting because cyclists and pedestrians may be traveling in different areas over the next few months as Massachusetts recovers from COVID-19.
About Breakstone, White & Gluck
Since 1992, our Boston car accident lawyers have represented victims of negligent or reckless driving, helping them recover financial compensation for injuries, lost wages, pain and suffering and other damages. We represent those injured in the Boston region, including in Boston, Cambridge, Somerville, Everett, Lynn, Quincy, Newton and Watertown. We also represent clients injured in Cape Cod car accidents.
For a free legal consultation, contact Breakstone, White & Gluck at 800-379-1244 or 627-723-7676. You can also use our contact form.