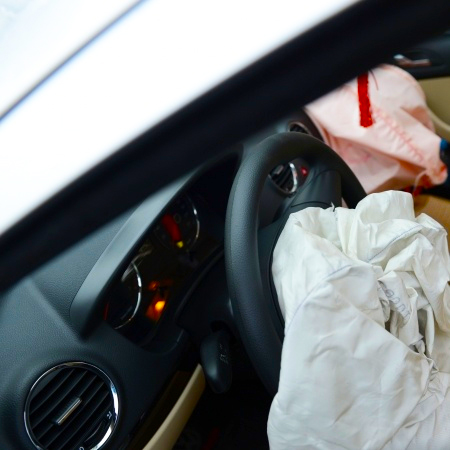 Long before the deaths and injuries, Takata knew its airbags were
defective
, according to two former employees of the company.
In fact, Takata knew about the defects as far back as 2004, the workers told The New York Times. The Japanese company learned one of its airbags exploded and sent metal debris spewing at a driver in Alabama, then began secret testing at its U.S. headquarters in Michigan. The testing was conducted outside normal work hours and was never disclosed until now. Three months into testing, employees began to theorize the problem was the welding on the airbag's inflator canister, but the investigation was shut down and employees were instructed to destroy all testing data.
It took Takata four years to report the faulty airbags in a regulatory filing. In November 2008, the first Takata airbags were recalled.