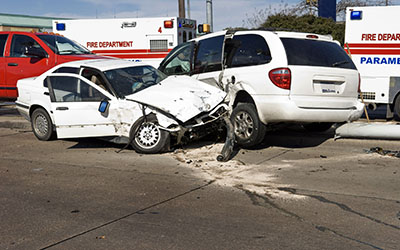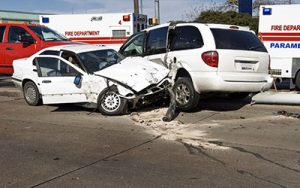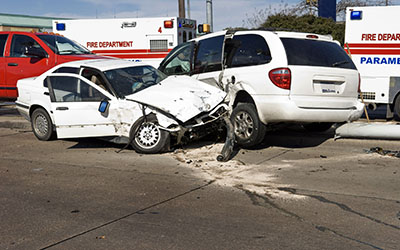 There was a sad story in Westford over the weekend, when a woman was hit and killed in a Market Basket parking lot. Police are still investigating, but according to media reports, the 64-year-old woman was putting groceries into the back of her Toyota Highlander SUV, which was hit by another vehicle. The impact caused her SUV to roll back on top of her.
This is not an isolated accident. Parking lot accidents and backovers are frequently reported in every community in Massachusetts, from Boston and Cambridge to Worcester and Framingham. But the latest accident raises the questions: have parking lots become as dangerous as the roads? And what can be done to improve safety? We should all be able to shop safely.
AAA reports 14 percent of all car accidents take place in parking lots. These can range from minor incidents, such as fender benders or someone opening a car door and hitting another vehicle. Other times, someone is seriously injured or killed, from backovers or speeding drivers.
AAA reports distracted drivers are contributing to parking lot accidents. Drivers are more focused on talking to other passengers, turning the radio dial or checking their cell phone. Others are too focused on finding the best parking spot.
In Massachusetts, parking lot car accidents have been reported in Acton, Wilmington and Natick.
Acton Pedestrian Death at Trader Joe's. In March 2017, an employee leaving Trader Joe's in Acton was hit by a customer backing an SUV out of a parking space.
Wilmington Parking Lot Accident. In September 2016, an elderly woman hit and killed a 52-year-old woman in a crosswalk near Rite Aid in Wilmington, then struck two parked cars.
Natick Shopping Plaza Parking Lot Death. In November 2015, a speeding driver tore through the parking lot outside the Cloverleaf Mall in Natick, just across the street from the Natick Collection (or the old Natick Mall). She went right up onto the sidewalk, hitting and killing a pedestrian outside Harbor Freight Tools. Several others were seriously injured in the car crash.
Snow Plow Parking Lot Accidents. Snow plow drivers often neglect to look for pedestrians on streets, parking lots and around snowbanks. Vehicles with engines are much easier for snow plow operators to see, but snow plow operators have a responsibility to use reasonable care and look for pedestrians as well as other vehicles. Massachusetts has seen several cases of snow plow drivers operating negligently and causing pedestrians fatal injuries. In 2015, two pedestrians in the Boston area were killed in parking lots by snow plow trucks. A 60-year-old employee at the Whole Foods store in Medford was struck and killed in the store's parking lot. A few days earlier, a Weymouth woman was killed in the parking lot outside her condo complex.
Parking Lot Safety Tips for Drivers
Carefully pick your space. Make sure you have enough room to park and open your vehicle's doors. When possible, back into a space so you have a full view of the parking lot when you leave. Also, try to avoid parking next to parents who have to get children in and out of car seats.
Plan your holiday shopping carefully. The days before Thanksgiving and the Friday before Christmas are two of the highest days for auto claims each year, according to AAA. These claims include parking lot accidents.
Take steps to avoid backover accidents. Many parking lot accidents result when drivers back out onto pedestrians without checking their blindspots or mirrors. Drivers can avoid accidents by coming up with a safety checklist for parking lots.
Make it a priority to look around your vehicle and under before you get in the car. Turn off your radio and turn off your cell phone. Instead, open your windows so you can hear any activity outside. Be prepared to stop. Do not rely on your vehicle's cameras and sensors.
When in doubt, remember it may be better to wait until the parking lot clears out.
Distance yourself. Travel a safe distance behind other vehicles in a parking lot. How many times do you see a driver change their mind about where they want to park or quickly try to beat another car to a space?
Expect pedestrians. This is really the first rule of safety, but we include it last because we want you to remember it. You can always count on pedestrians being in a parking lot. Even though you may be in a rush, you need to slow down and travel with as much care as you would in a school zone, school parking lot or near a senior center.
Beware of snow plows and snow removal equipment. Drivers want to avoid the combination of snow banks, busy shopping times and parking lots, where snow plows and removal equipment are working. There are a lot of elements here and it may be easier to do your shopping another time.
About Breakstone, White & Gluck
With more than 100 years combined experience, the lawyers of Breakstone, White & Gluck specialize in representing those who have been injured in motor vehicle crashes. If you have been injured, learn your rights. For a free legal consultation, call 800-379-1244 or 617-723-7676 or use our contact form.