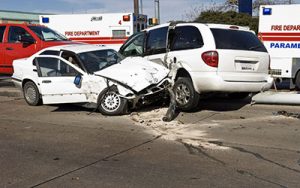 There was a sad story in Westford over the weekend, when a woman was hit and killed in a Market Basket parking lot. Police are still investigating, but according to media reports, the 64-year-old woman was putting groceries into the back of her Toyota Highlander SUV, which was hit by another vehicle. The impact caused her SUV to roll back on top of her.
This is not an isolated accident. Parking lot accidents and backovers are frequently reported in every community in Massachusetts, from Boston and Cambridge to Worcester and Framingham. But the latest accident raises the questions: have parking lots become as dangerous as the roads? And what can be done to improve safety? We should all be able to shop safely.
AAA reports 14 percent of all car accidents take place in parking lots. These can range from minor incidents, such as fender benders or someone opening a car door and hitting another vehicle. Other times, someone is seriously injured or killed, from backovers or speeding drivers.