Posts Tagged 'snow car accidents'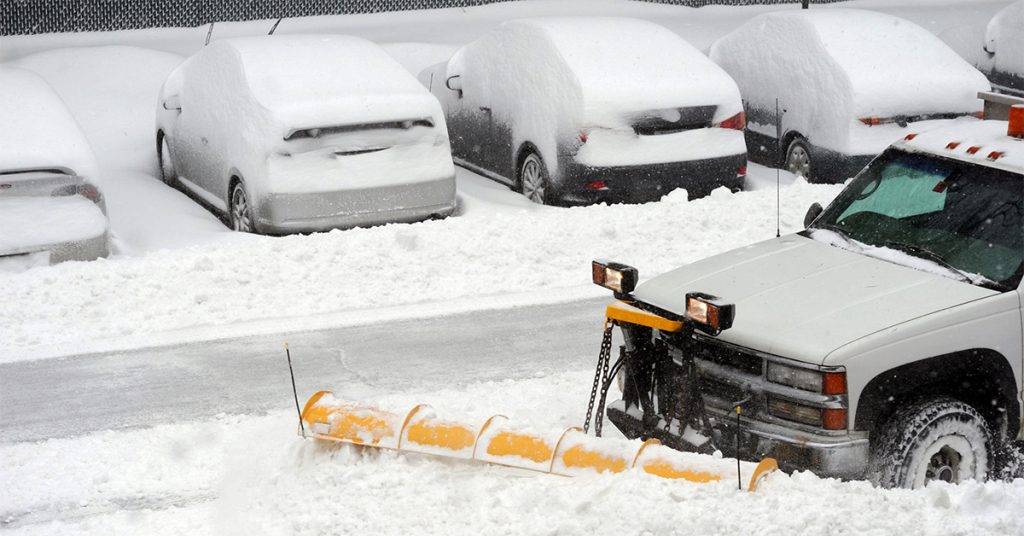 When the snow starts to fall, get ready for winter travel conditions. While many Massachusetts residents are working remotely, most of us are still driving in some capacity and it is critical to prepare. You want to travel safely, slowly and defensively so no one is injured.
If you fail to exercise reasonable care during snow and ice conditions, you are more likely to slip, slide or crash on the road. You could cause yourself injury and need a new vehicle. But even more critical, you could cause someone else serious injury in a car accident. You could be held financially liable and have to pay a claim through your Massachusetts automobile insurance policy.
Stock your car up with emergency supplies. Include jumper cables, a snow shovel and scraper, a flashlight, extra windshield wiper fluid, antifreeze and a basic tool kit, with a screwdriver and other essentials. Also pack a warm blanket, bottled water and a snack, as well as a bright colored flag to wave should you need help. Another tip from the state of Massachusetts: have sand, road salt, a strip of carpet or kitty litter for traction should you need it.
Check your vehicle's systems. Keep up with routine maintenance during the pandemic, even if you are not driving as often. On your own, you can inspect your tires, headlights and taillights to make sure they are working. You can also check your wiper blades and windshield washer fluid, heat and defrost.
Check weather alerts and traffic updates. Check both weather and traffic conditions before leaving home. Check weather conditions hour-by-hour so you are prepared.
Stay home. Avoid traveling during heavy snow conditions. If you must travel, use public transportation or delay your commute if possible.
Most New England residents do not re-arrange their travel plans for rain. Schools have "snow days" but not "rain days." But be aware that any type of precipitation impacts visibility and safety on the road. One recent study looked at more than 125,000 fatal motor vehicle crashes between 2006 and 2011 and put a number on the risk for car accidents.
According to the study, published by the Bulletin of the American Meteorological Society, the risk rises based on the intensity of the precipitation. Light precipitation may increase the potential hazard by 27 percent. The risk more than doubles during heavier precipitation.
One of the researchers told the Washington Post that many drivers do not appreciate how the risk for crashes increases during even light rain.
Clear snow off your car. Plan an extra few minutes to remove snow from your vehicle's roof, windshield and windows. You should be able to see in all directions from the driver's seat.
In Massachusetts, police can cite drivers who neglect to clear snow because this interferes with safe travel. Drivers can receive a civil citation and have to pay a fine. However, the greater risk is that someone could be seriously injured by flyaway snow and ice or that the snow and ice could block someone's view.
Drivers can prevent these accidents by simply doing a little more work before they drive. As a driver, you should know if you neglect to clear snow and ice and cause someone injury, you could be held financially responsible for the victim's injuries and other damages. In Massachusetts, you could also be criminally charged with reckless or negligent operation of a motor vehicle. If you have been injured by a driver who neglected to remove snow and ice from their vehicle, you should report this fact to police investigating the car crash. You may also want to consult a Boston personal injury lawyer to learn your legal rights.
Slow down. Travel below the speed limit, even if others are traveling at the normal speed or speeding. Lowering your speed gives you more control over your vehicle. Remember, traffic is less predictable during snow storms and the road ahead may not be fully plowed. With less visibility, you may will need to watch more closely for pedestrians.
Charge cell phones. Keep your phone charged so you can use it during an emergency, but don't use it. It is best to wait until you get home to talk, even if you are using an in-vehicle system or Bluetooth as allowed under the Massachusetts hands-free law. You can still cause a car accident if you are distracted and using a cell phone, even if you are following the law. You can still be held liable if you cause someone injury because you were not paying attention.
Travel safely near plow trucks. The state of Massachusetts advises drivers to stay at least 200 feet back when approaching a snow plow truck or other snow removal equipment. Do not attempt to pass a snow plow at any time. Drivers should be prepared for snow plows to make sudden stops at any time. Staying back gives you more time to slow down or stop, reducing the chance of a snow plow crash.
Snow plow drivers are likely to have poor visibility and you do not know how long they have been working without a break. What you can do is turn your vehicle lights on and wipe these clean from snow regularly. By taking these steps and giving snow plow drivers space, you are less likely to be involved in a collision with a snow plow or other vehicles also trying to dodge the snow plow.
Snow plows need as much room as possible in part because they must also watch for pedestrians.
Less than a week ago, there was a tragic accident in Lowell. The two pedestrians, one of whom was in a wheelchair, were struck at the corner of School and Cross streets. The 27-year-old woman in the wheelchair later died, according to NBC Boston. She was with a 39-year-old man and both were wearing safety jackets with reflectors, one witness at the scene told the news station. The accident was under investigation by the Middlesex District Attorney's Office.
Because of the risk for plow truck accidents, we also caution drivers to avoid these vehicles in parking lots. Pedestrians have been hit, injured and killed by plow drivers in Massachusetts parking lots.
Free Legal Consultation – Boston Car Accident Attorneys
Breakstone, White & Gluck has a track record of successfully representing those injured by negligent drivers in car accidents, SUV crashes and truck collisions. We are experienced in investigating snow plow accidents which have injured pedestrians and other motorists, as well as other vehicle crashes in snow conditions.
Founded in 1992, Breakstone, White & Gluck represents clients across Massachusetts, including Boston, Cambridge, Somerville, Everett, Quincy, Milton, Lynn and Saugus.
If you have been injured in a car crash, it is in your best interest to learn your legal rights. For a free legal consultation, contact Breakstone, White & Gluck at 800-379-1244 or 617-723-7676 or use our contact form.